Alessia Russo: Manchester United and England forward 'still just Alessia' despite Puskas nomination for backheeled goal | Football News
With one backwards swish of her right boot, England's Alessia Russo became a household name.
Having just missed a sitter in the European Championships semi-final against Sweden, not many strikers would even attempt a backheeled finish, let alone produce one that nestles in the back of the net.
Russo had her back to goal, in between two defenders. Two more on the line, including the goalkeeper. All of them watched on as the 23-year-old put the backheel in between keeper Hedvig Lindahl's legs to secure the Lionesses' place in the final.
The video, naturally, went viral – and the accolades keep on coming. Russo's exquisite finish is one of the 11 goals nominated for the 2022 FIFA Puskas Award – given annually for the year's best goal.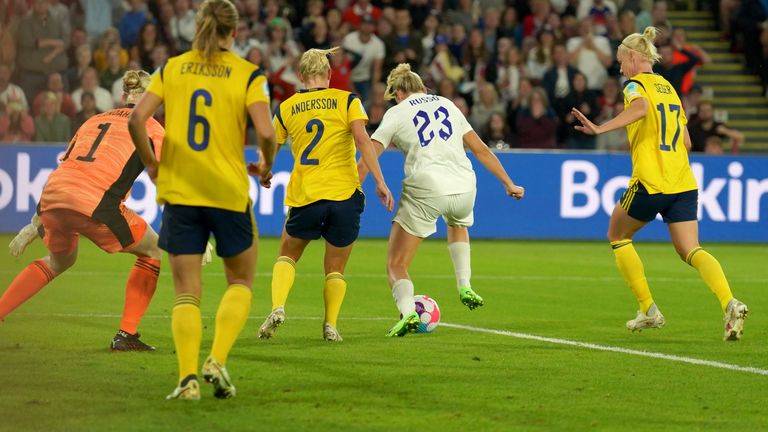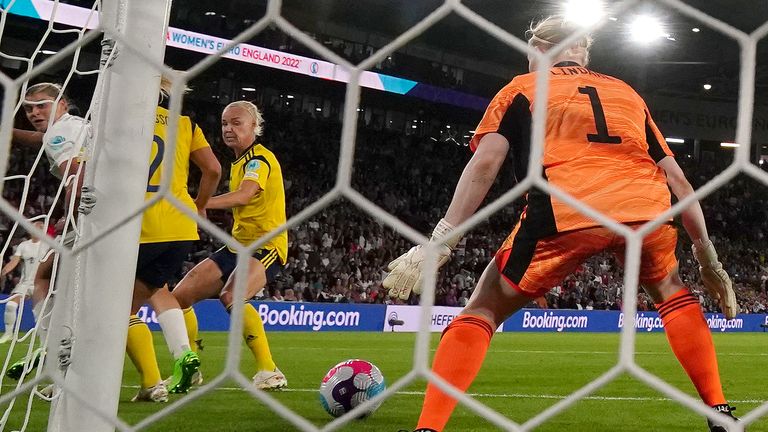 But the heights of being recognised on the world stage have done nothing to Russo's ego.
"I still see myself as Alessia. I grew up in a little town," she says. "My family are so close to me, I think that's a credit to all of them – and myself I guess – that I'm a very light-hearted, easy going kind of person, but I have really high expectations.
"Even awards like this: it still feels weird to be nominated. I hope to go on and achieve a lot more than just this. As a female footballer and just the person I am, I have to stay grounded and have bigger dreams to fill."
Recognition on the shortlist is just another example of the growing popularity of women's football.
Beth Mead won last year's BBC Sports Personality of the Year Award, and two other female players (Amandine Henry of Lyon and Barcelona's Salma Paralluelo) are on the Puskas list along with Russo – the fourth year in a row three women have been nominated. When the competition first started in 2009, it took two years until the first female player made the list.
Alessia Russo says she reacted instinctively to score her sensational backheel goal during England's semi-final win over Sweden.

The award has been won previously by Cristiano Ronaldo, Neymar and Zlatan Ibrahimovic – and it is a prize that has eluded the likes of Wayne Rooney and even Lionel Messi.
"All of those names are heroes for me growing up," Russo said. "Carli Lloyd [nominated for the award in 2015] was also a huge player that I loved watching while I was a kid.
"Even the players that are up for it now… [Kylian] Mbappe – I love watching him play – and Richarlison too, they're all top goalscorers. For me as a young striker, I admire these kinds of players. To even have your name in the mix of the legends that have gone in the past is a true honour."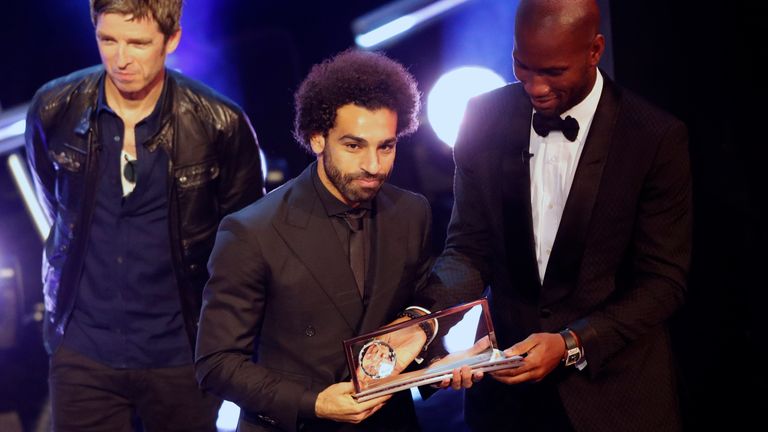 Whether or not Russo ends up with the Puskas prize, her strike against Sweden is likely to go down as an iconic goal in women's football history.
It shows not only the quality that exists in the women's game, but also the confidence that young players have to show off their skills. In the days that followed Russo's goal against Sweden, youngsters at Bearsted – her childhood club – were practising backheels in training.
"I don't know why, but they just wanted to add it into their session! So that was really cool – I got sent a few nice videos of all of that, which was lovely," Russo adds.
"Just loads of young kids recreating it, that's the biggest thing for me. Our whole message for the Euros was we wanted to inspire the next generation of young boys and girls, and as a kid I remember trying to recreate people's goals that I saw in the World Cup or the Champions League, so for them to be doing my goal was a bit of a 'pinch me' moment."
The Sky Sports News presenters attempted to recreate Alessia Russo's sensational backheel goal against Sweden!

And with Russo's nomination coming in the same week as bumper crowds attended Women's Super League matches at the Emirates Stadium and Leigh Sports Village, the forward believes goals like hers are one reason why so many fans are flocking through the turnstiles.
"Our football does the talking now," she says. "After the Euros and the performances this season in the WSL, we attract our own crowds by playing nice football and connecting with them [the fans].
"That's a really important part of women's football – we appreciate our fans so much because we've been there when there's not been many of them. The more we have, week in week out, we love to say 'thank you' to them and make them feel like a part of the club."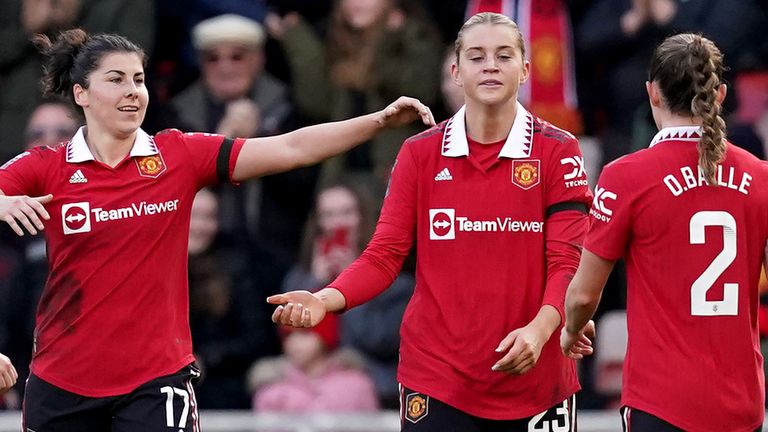 So the big question is: can Russo win the prize? With World Cup and Champions League final goals to contend with, it will be tough. After all, no woman has ever won the Puskas prize and only three female players have been named in the top three.
"Having three women up for the award is huge. To have one of us win it would be amazing, and would show how much further the game has come," she says.
"The competition is extremely high, some of the goals on there are ridiculous. But it would be amazing, it would be lovely for a woman to win that award. But I'm sure the fans will vote for the one they think is their favourite, so we'll see what happens."
Vote for the top three goals of 2022 to decide the winner of the FIFA Puskas Award at the FIFA website here.