Birmingham goalkeeper Neil Etheridge reports alleged racist incident during FA Cup tie at Blackburn | Football News
Birmingham goalkeeper Neil Etheridge was left "shook up" after reporting an alleged racist incident in Saturday's FA Cup tie against Blackburn Rovers.
Etheridge reported an 'incident of racism' to the referee Keith Stroud after Jordan James snatched a late equaliser for Birmingham in stoppage time of the 2-2 draw with Blackburn at Ewood Park.
Sky Sports News understands the alleged abuse came from a home supporter behind Etheridge's goal.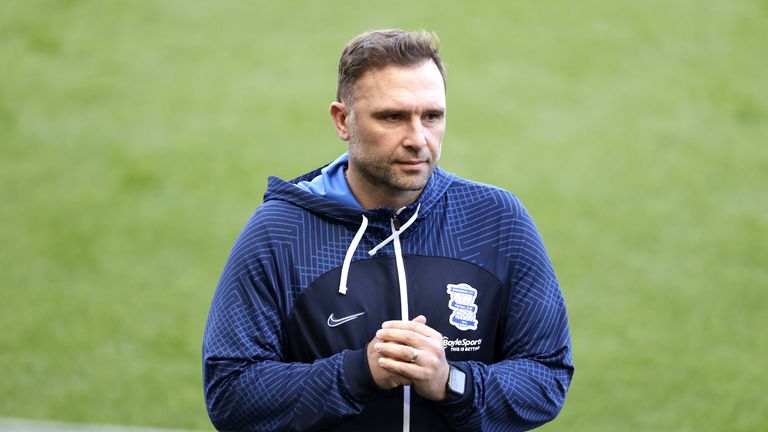 Stroud delayed the restart and spoke to the head coaches, with Birmingham boss John Eustace revealing how the Philippines international goalkeeper was visibly upset after the tie.
"Neil was racially abused which is bang out of order," Eustace said.
"There's no room for any racism in society, let alone in football. We're really disappointed that's happened. As a football club we don't condone it at all and we're fully behind him.
"The referee will report it and further action will be taken from there. It's a very, very serious issue.
"Neil was shook up a little bit after the game, quite rightly so. The lads got right around him and made sure he's OK and we'll speak to him when we get on the bus and see how he is.
"The referee will report it first and foremost and it will be up to Blackburn as a club to deal with the situation."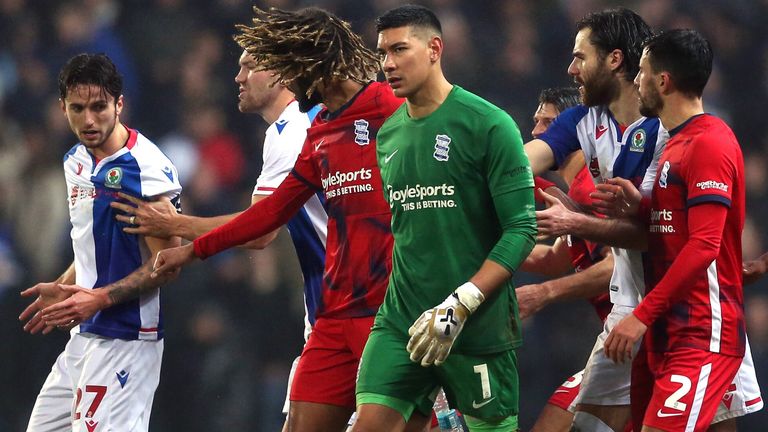 Blackburn released a club statement which read: "Blackburn Rovers is aware of allegations of racist abuse reported to the match officials by Birmingham City goalkeeper Neil Etheridge during today's FA Cup fourth round tie at Ewood Park.
"Referee Keith Stroud notified the players and managers of both clubs of the alleged incident, which will now be fully investigated by Blackburn Rovers and the relevant authorities.
"Allegations of this nature are taken extremely seriously.
"The club has a zero tolerance policy for all forms of abuse and discrimination, and will take the strongest possible action against any individuals identified for committing such offences."
Sky Sports News has contacted the FA and Lancashire Police for comment.