Azeem Rafiq racism allegations 'badly handled' and 'not appropriately challenged', says Richard Pyrah | Cricket News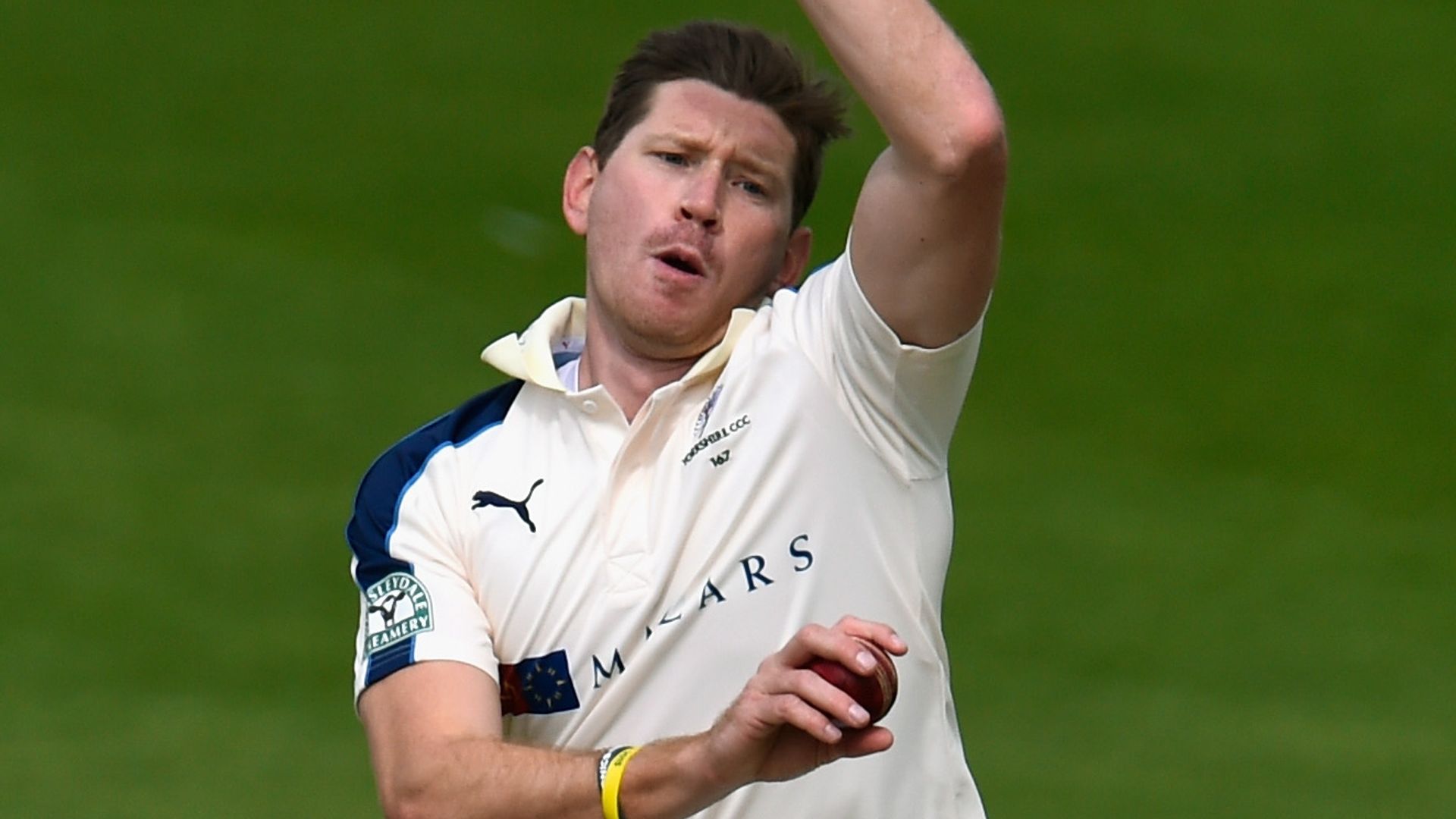 Former Yorkshire player and bowling coach Richard Pyrah says Azeem Rafiq's allegations of racism at the club have been "badly handled" and "not appropriately challenged".
Pyrah, one of seven individuals charged by the England and Wales Cricket Board last year, has withdrawn his co-operation from the disciplinary process and will not appear at March's Cricket Discipline Commission hearing in London, which will be held in public.
The 40-year-old wrote on Twitter that Yorkshire chair Lord Kamlesh Patel did "not take into account" the "good reputation and rapport with the players and staff" he had built prior to being among the coaches sacked in the wake of Rafiq's allegations.
Pyrah also said he had "lost a very promising professional coaching career".
Pyrah joined Andrew Gale, Matthew Hoggard, Tim Bresnan and John Blain in opting out of the disciplinary process, leaving former England captain Michael Vaughan as the only charged individual set to appear at next month's hearing.
The final charged individual, Gary Ballance, will not appear having accepted his charge of using racially discriminatory language, while Yorkshire will not participate either after admitting four amended charges.
The Cricket Discipline Commission panel will still hear the charges against Pyrah, Hoggard, Bresnan, Gale and Blain.
Richard Pyrah's statement in full:
"I can confirm that I have withdrawn from the CDC hearing. To this point I have fully cooperated with both YCCC and the ECB investigation despite feeling that the processes involved have not been open, fair or transparent.
"I feel that the allegations of racism made by Azeem Rafiq have been badly handled. They have not been appropriately challenged and appear to me to have been taken at face value by Lord Patel and the ECB.
"Everyone at Yorkshire was treated as culpable without the allegations being properly investigated. Furthermore, the whole matter has been characterised and played out in the public domain by numerous leaks to the media.
"When Azeem Rafiq initially made his allegations not one was made against me personally. During the ECB investigation I was never once accused of, or asked about, any specific racism point against me. Then I found out I have been charged by the ECB on racism points that I had never heard of, or questioned on, before.
"During my 22 years as a professional cricketer at YCCC I have built up a good reputation, enjoyed the support of the members and had some memorable times, mainly through the rapport with all the players and staff I have worked with over the years. I built strong relationships with everyone I worked with and made sure I was always there for them, no matter what, including Azeem.
"None of this appears to have been taken into account by Lord Patel when I was sacked. In fact I never had the opportunity to meet Lord Patel even though I was running the cricket side of the club prior to my sacking. I felt I had no alternative but to take my dismissal to the Employment Tribunal which ruled that my dismissal was unfair.
"The whole process has had a profound effect on me and my family. I have lost a very promising professional coaching career and had to look elsewhere for employment. I have now moved on with my life and will not be involved in, or commenting anymore on the proceedings. Thank you to all those people who have reached out and been there for me."
ECB: Cases will still be heard
An ECB statetment released on Friday read: "Individuals are entitled to choose not to participate in the hearings if they wish, but the cases will still be heard in their absence and we are satisfied that the disciplinary process in this matter has been both rigorous and fair.
"The ECB's investigation and disciplinary process has been overseen by an independent committee and specialist leading King's Counsel (K.C.).
"As with any case before the Cricket Discipline Commission, defendants are entitled to a fair hearing by an independent and experienced CDC Panel where they can call witnesses, and they can also challenge the evidence in support of the charge, including through cross-examination of the ECB's witnesses. It is entirely the decision of defendants if they choose not to take advantage of this opportunity.
"At the end of the hearing it is for the independent CDC Panel, not the ECB, to determine guilt or otherwise and any sanction."