What does the future hold for English rugby? RFU, England improvement needed, Premiership rugby struggling, overreliance on private schools? | Rugby Union News
"There is an opportunity now for England Rugby to find a new system that is going to be right for English rugby."
Reading the above quote, one could easily be mistaken in thinking it was something said by new England head coach Steve Borthwick. But it isn't.
RFU CEO Bill Sweeney? Not him either. President Jeff Blackett? Chairman Tom Ilube? World Rugby President and 34-times capped former England second row Bill Beamont? It's none of them either.
Rather, it was said by former England head coach Eddie Jones to Sky Sports after his departure, in his first TV interview since getting the chop. The man who had been in charge of England as their first ever foreign coach for six tumultuous, topsy-turvy years.
A Test side hugely funded and regularly struggling on the world stage, a domestic league in which clubs are suffering to the point of near extinction, and, most recently, a community game dealing with fallout from a fiasco regarding a change in tackle height.
What does the future hold for English rugby?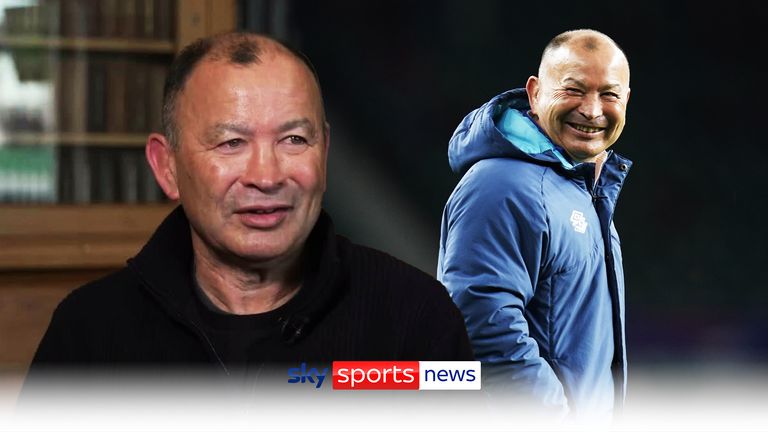 Eddie Jones believes he left England in a better position than when he took over, and says it would be 'fun' to face his former side at the World Cup
A clear and visible disconnect
Like most sports, the Covid-19 pandemic hit rugby hard, with most unions and domestic leagues still in recovery mode from the revenue lost.
Yet, it is a head-scratcher all the same that during a period in which two of England's 13 professional clubs entered into administration and were relegated from the Premiership, the RFU was able and willing to pay Jones a reported £800,000 in order to remove him, and then pay £1m to Leicester to appoint Borthwick.
It's a disconnect, in clear terms, between the club and international game: Jones was the highest paid coach in the whole of world rugby while Worcester Warriors and Wasps – the latter four-time Premiership winners and two-time European champions – were crippled with debts and nearing the end.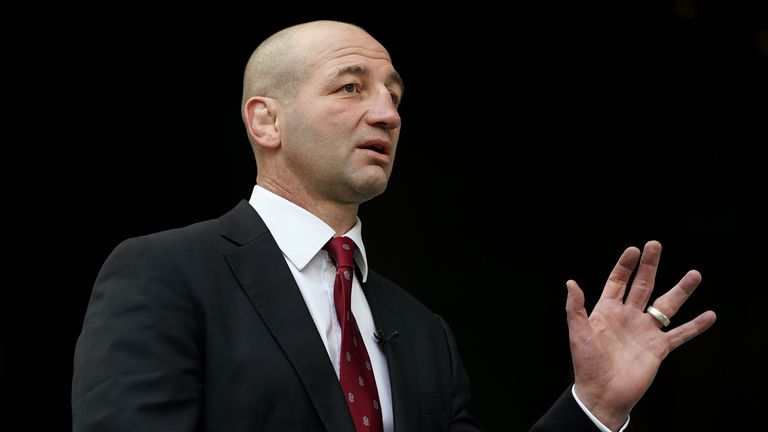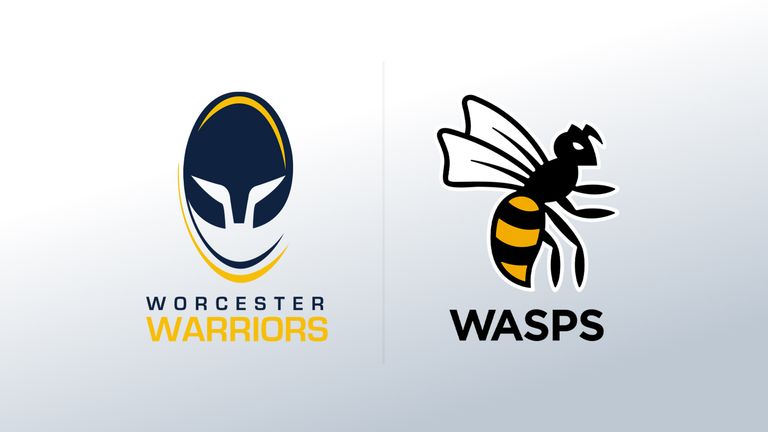 Over 200 professional rugby players and staff in England were made redundant overnight. A truly dreadful situation and look for the sport in the country. Indeed, one MP later accused Sweeney of being "asleep on the job" while such a crisis was occurring.
"A failure of the game on an epic scale," was another comment to come out from Julian Knight MP at the Digital, Culture, Media and Sport Select Committee.
Wasps have since gained new owners and will start again next season from England's second-tier in the Championship, but there is still no firm update on Worcester, amid reports they may finally have new ownership.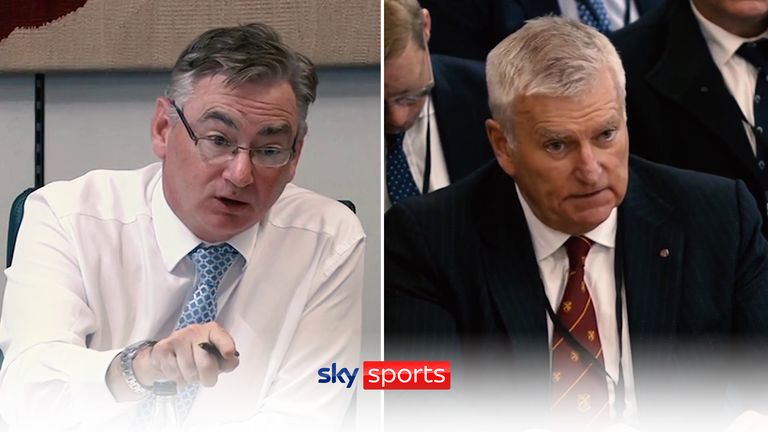 Julian Knight MP accused RFU chief executive Bill Sweeney of "being asleep on the job," for failing to keep clubs like Worcester and Wasps alive and well
As Jones himself said, a "worrying time" for rugby worldwide is of most concern here in England:
"I think every domestic league in the world is struggling apart from probably the Top 14 in France and Japan where they have huge corporate support.
"England is probably at the peak of that worry because it has got such a financially unstable base of the professional game.
"You are relying on individual owners to fund the game so there is always a huge risk with that.
"You have got the Premier League, which is the same, but you have got the television money there which is huge and sustains professional teams. In English rugby, the television money is not there and so it is a difficult situation.
"There is an opportunity now for England Rugby to find a new system that is going to be right for English rugby.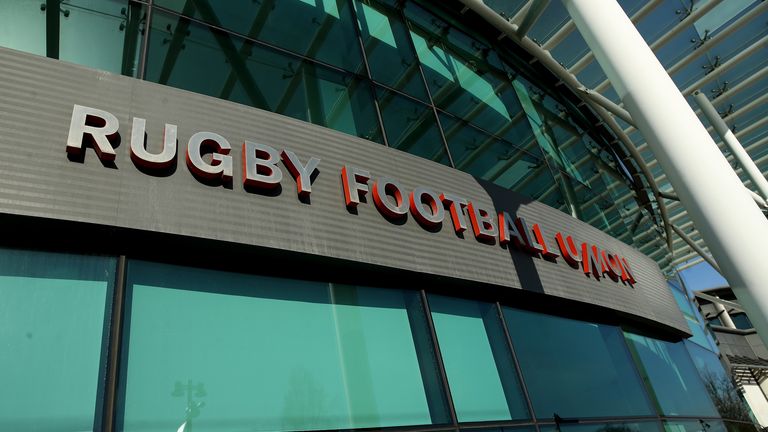 "Right that it is going to produce a great national team and right to have a healthy domestic competition where the best young talent can come through."
Unlike successful systems in New Zealand and Ireland, where club sides fall under the international unions with regards to finance and future planning, the RFU and Premiership have always been very much separate. Events this season must surely change that?
Salary cap changes, greater responsibility and transparency | the Premiership is on the verge unless there is change
Premiership clubs throughout the country, irrespective of success or otherwise, are riddled with debts.
As authors Michael Aylwin and Mark Evans wrote in their 2019 book Unholy Union, "football was not a solvent industry until it became so big it could not fail to make money." Rugby union, commercially, is nowhere near the stratospheric numbers football is, and never will be.
The Premiership, as Aylwin and Evans have posited, has found itself in a circumstance where its clubs were and are "daring each other to ever greater heights of expenditure."
In a persistent and constant battle between wages and revenue, wages have almost always been shown to have accelerated and increased.
The cumulative losses of Premiership clubs in the first 25 years of the competition stand at more than half a billion pounds. A staggering statistic.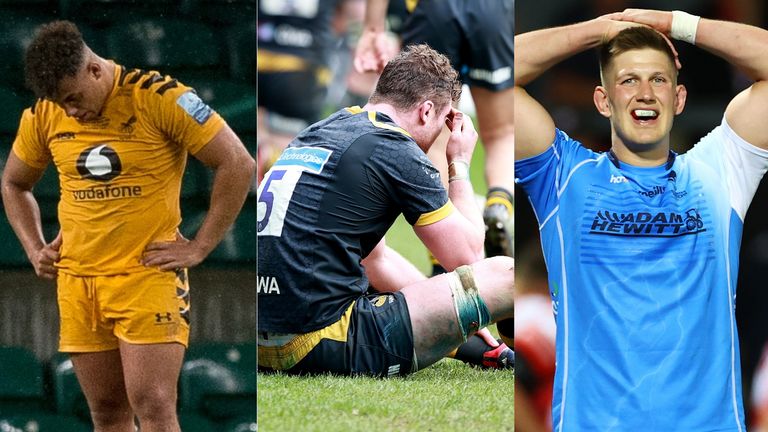 Clubs have seen wage bills of £9m per year, but an average of just £4m brought in per club from match ticket sales.
In response to the pandemic and with sustainability in mind, the Premiership reduced its yearly player salary cap per club to £5m from £6.4m for the start of the 2021/22 season. But for two clubs in Worcester and Wasps, it came too late.
In fact, according to the Daily Mail, half of the Premiership's 13 clubs are currently in huge financial difficulty. And all of them are in debt. The cap, in original plans, is set to return to £6.4m in 2024, though clubs are thought to be in discussions to keep it at £5m. And this, in terms of long-term health, would appear a necessity.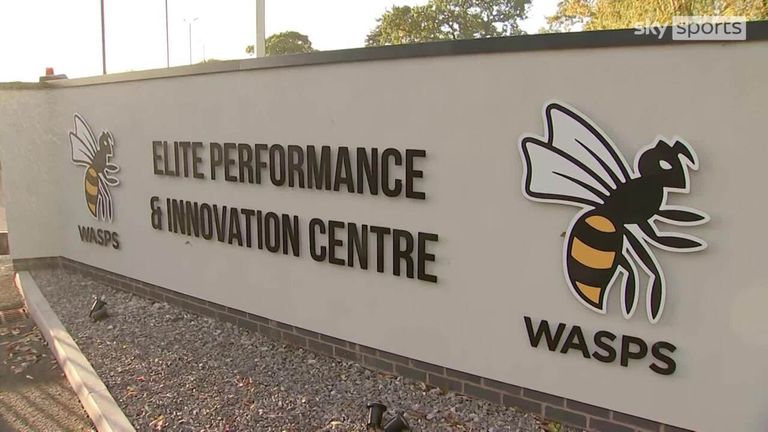 England international Jamie George called on the Rugby community to support those affected by the financial problems at Wasps and Worcester
"Can I understand a very wealthy club wanting to get that stardust sprinkled in, as they see it, and increase the cap? Yes, I can," Leicester CEO Andrea Pinchen has said.
"Personally I don't think that is right for the game as we sit here now today.
"In any industry, if you looked across the board and everyone was losing a lot of money and had lots of debt to pay back, and you were then increasing the ability to spend – and that everyone will feel a certain pressure to spend if you want to remain competitive and recruit people who want to win and make you successful – then people would look at you as if there was something slightly wrong."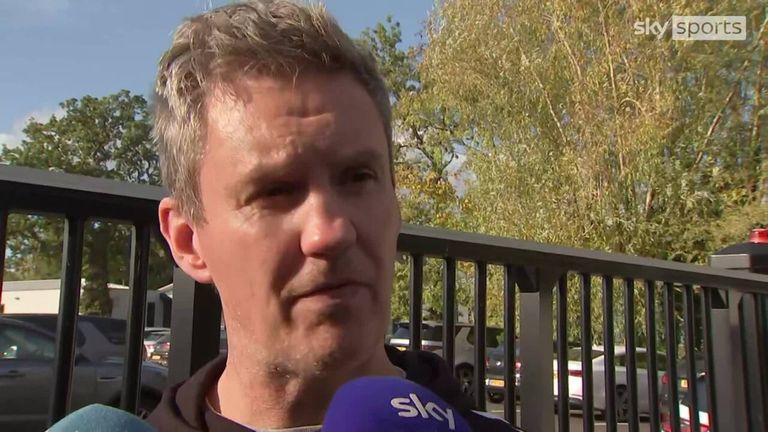 Former Wasps CEO Stephen Vaughan confirmed there were tears at the outcome the club suffered
As former England centre Will Greenwood told Sky Sports back in October: "The wage bill and salary cap is too high and with it needs to be joint governance and independent auditors.
"The French do it in terms of Pro D2 and Top 14, so there's real independent oversight of clubs – if clubs look like they are in hot water with overspending compared to what they are bringing in, they can be warned and told to cut their cloth.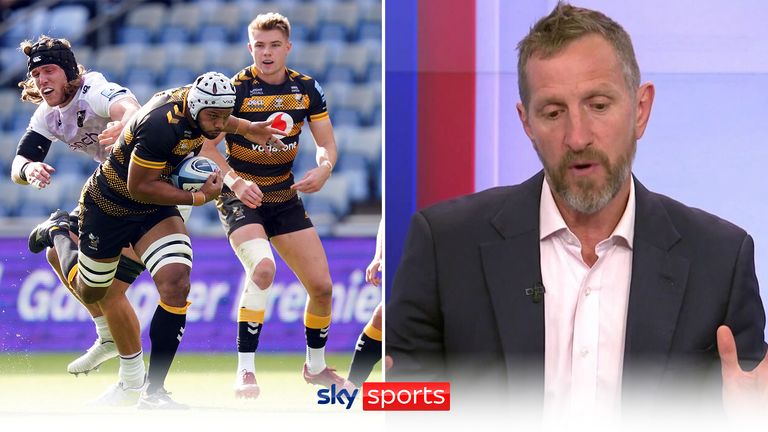 2003 Rugby World Cup winner Will Greenwood describes Wasps' administration as 'enormously worrying' and highlights that high wage caps might be a reason for many clubs' financial problems
"In the race to be the best, win European Cups, compete at the highest level, clubs [in England] have leveraged and taken on debt. Eventually debt needs to be paid back and when debt becomes really expensive people come calling on your door for it."
Scrapping plans for the salary cap to be raised back to £6.4m per season, and the introduction of independent regulators and ordinance of club finances would appear imperative steps to take. Whether it happens or not, we can only wait and see.
Can Borthwick conjure a Test side to challenge at the top again? | Jones: 'There's overreliance on private schools system'
After six years under a foreign coach for the first time in the 152-year history of the England rugby team, the RFU has reverted to a home-grown coach in 43-year-old Borthwick. Stability will now be the aim.
Out have gone buzzwords like 'finishers' on team-sheets – 'replacements' returned for Borthwick's naming of the side to take on Scotland on Thursday – and so too, it appears, have the jibes and sledging Jones became so known for.
In addition to Borthwick, in has come inspirational former rugby league legend Kevin Sinfield – Borthwick's right-hand man and defence coach at Leicester, and now at England.
The duo, along with new Kiwi attack coach Nick Evans and existing forwards coach (for now) Richard Cockerill, are charged with overseeing and producing an England side which manufactures performances and results more akin to the wealth at the RFU's disposal as the richest union in world rugby.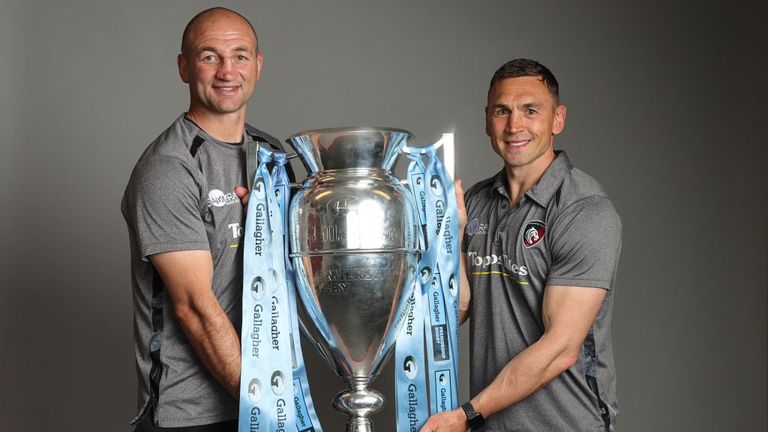 Sometimes, in sport, the stars align, and in Borthwick's case there is a touch of this for the period of the next eight months or so. There is a conspicuous opportunity for momentum and confidence to be engendered.
His maiden 2023 Six Nations sees England handed a soft start: Scotland at Twickenham, Italy at Twickenham and then Wales in Cardiff – the latter struggling up to now, and by Round 3 potentially no longer lifted by the bounce of Warren Gatland's return.
The No 1 and No 2 ranked sides in the world in Ireland and France are left until the final two weekends, meaning England could very realistically get to Round 4 and a home game with Les Bleus on course for a Grand Slam. Excitement and morale would have changed immeasurably by that point if that were the case.
The next Rugby World Cup in France this September/October has a similar feel. The top four sides in the world in Ireland, France, South Africa and New Zealand are all on the same side of the draw, meaning two will be gone by the semi-finals.
England, by contrast, have the weakest of the four pools to contend with, as Argentina and Japan pose the tougher assignments alongside Samoa and Chile.
England's quarter-final is then a choice of Australia, Wales or Fiji. The danger here is the Wallabies and Jones' appointment there, but if, as expected, England top Pool D and Australia top Pool C, again England would avoid the tougher assignment and likely face Wales for a place in the World Cup semi-finals. By which point, all bets are off.
Momentum is huge in sport, and has so often proven so in rugby. Borthwick has a unique chance to take England from well off the pace to a Six Nations title challenge and World Cup semi-final or final place inside his first 12 months in charge. And that would place England in a totally different light.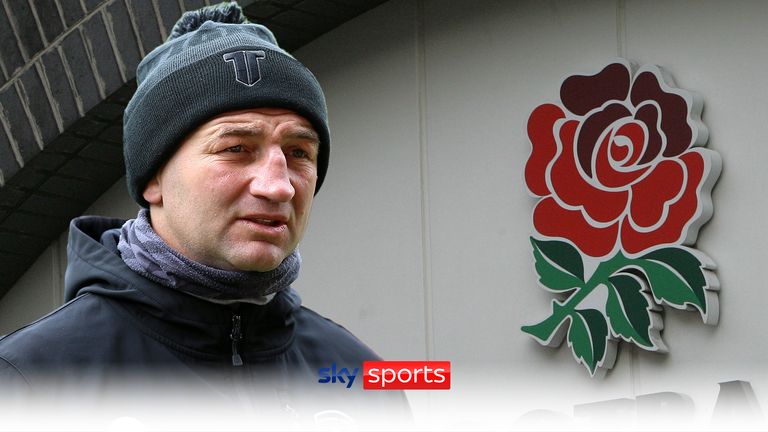 Another notion Jones asserted towards the end of his time of employment with the RFU, though, was that there is an overreliance in English rugby on the private schools system.
It was something shut down sharply by the RFU at the time, but might the volatile Aussie have a point?
"They are good, tough players. They work hard but they only know what they know. If you have only been in a system where you get to 15, you have a bit of rugby ability and then go to Harrow. Then for two years you do nothing but play rugby, everything's done for you. That's the reality. You have this closeted life," Jones said in an interview with the i newspaper in August 2022.
"When things go to c**p on the field, who's going to lead because these blokes have never had experience of it? I see that as a big thing. When we are on the front foot we are the best in the world. When we are not on the front foot our ability to find a way to win, our resolve, is not as it should be.
"There is this desire to be polite and so winning is seen as a bit uncouth. We have to play the game properly, old chap.
"That's the problem. It's all formal coaching, in a formal setting, in public schools. You are going to have to blow the whole thing up at some stage, change it because you are not getting enough skilful players through."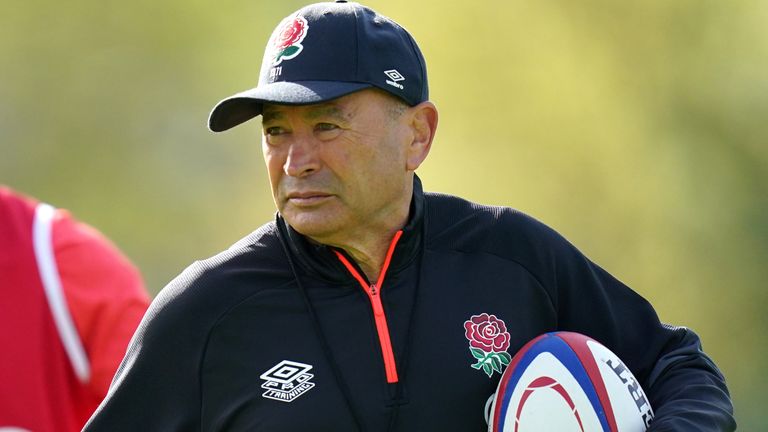 On the face of it, Jones has a point. And as someone who worked within the bowels of England's rugby systems, he is well placed to comment.
In the same interview, Jones talked about "never" seeing kids playing rugby or touch-rugby in parks in the UK, only football. By distinction, kids across New Zealand, Wales and South Africa visibly play rugby every day.
In a country where football is king, and where rugby-playing numbers have been decreasing, the RFU and England would be fighting against the trend to change this, but sheer size of population gives them big advantages over their Celtic neighbours.
As for the private schools issue, Jones is not alone in thinking English rugby would be better off for increased participation and recognition across state schools and different social sectors, but there is a weight of history and tradition to fight against here too.
"RFU chief executive, Bill Sweeney, spoke to the England head coach, Eddie Jones, and confirmed the RFU's position on the valued role the independent sector plays in the player pathway," the RFU said at the time.
As Jones said, it may be time to "blow the whole thing up".