Sarah Hunter says women's rugby 'just scratching surface'; hopes for full-time contracts at Premier 15s level | Rugby Union News
Sarah Hunter, the world's most-capped women's player, will retire after Saturday's Six Nations opener against Scotland in her native Newcastle; 37-year-old hopes players at Premier 15s level awarded full-time contracts to ensure England is "shining beacon at domestic level"
Last Updated: 21/03/23 8:24pm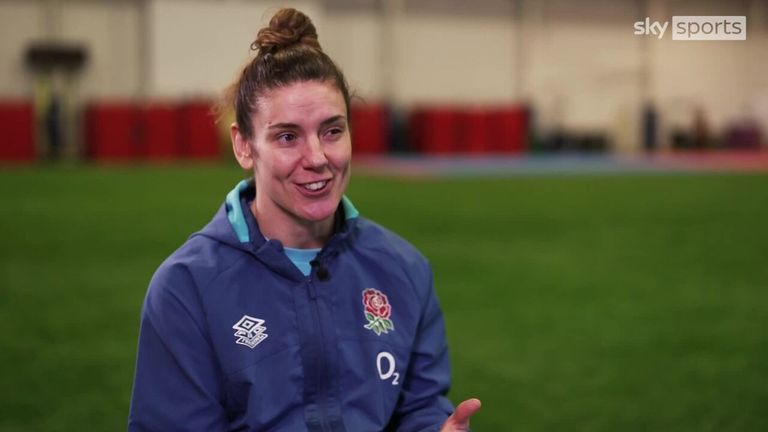 Sarah Hunter feels there is more to come in professional women's rugby and says further investment will push the game forward

Sarah Hunter feels there is more to come in professional women's rugby and says further investment will push the game forward
Sarah Hunter wants English women's rugby to be "the shining beacon at domestic level" by awarding full-time contracts to players at Premier 15 clubs.
England captain Hunter will retire after winning her 141st cap in the Women's Six Nations opener against Scotland in her native Newcastle on Saturday.
Speaking to Sky Sports News' James Cole, the 37-year-old – the world's most-capped women's player and England's most-capped male or female player – opened up on her hopes for the women's game and her own coaching ambitions.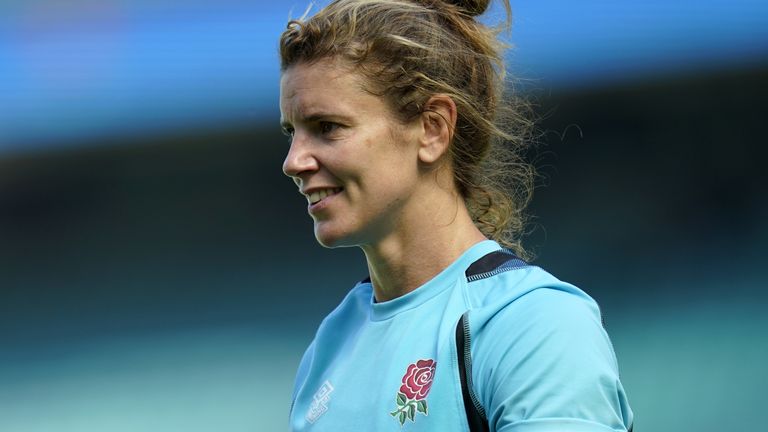 Hunter: We need to keep pushing forward
Hunter said: "[England women's rugby] is in a really good place but I feel we're just scratching the surface of where professional women's rugby can go.
"We've got international contracts for England girls but I would love to see, in time, the Premiership level having full-time contracts.
"At the minute, if you are not an international player you might get some support from clubs but you are not a full-time athlete so you are still making a choice about how much you work and how much you train.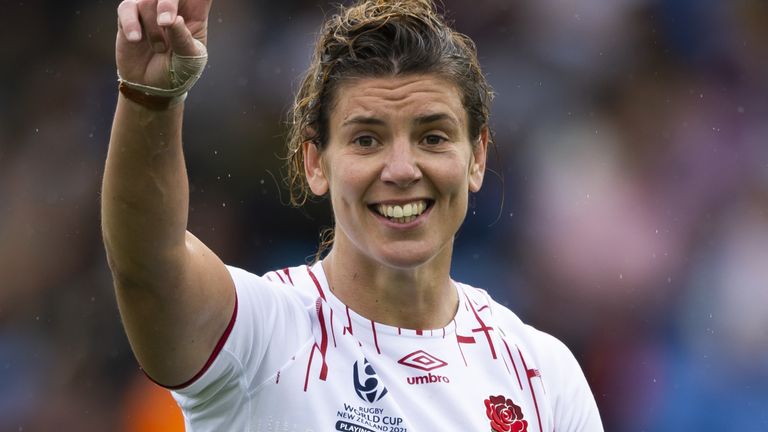 "That balance, which I did for the majority of my career, is really difficult. For us to be the shining beacon of women's rugby at that domestic level is for us to keep pushing forward.
"England Rugby are investing multi-million pounds, clubs are as well, so it is only going to push on but it would be brilliant to look on and see squads of 30 or 40 at each club that are full-time athletes."
Hunter: It would be incredible to coach a country
Asked whether she has aspirations to coach England in future, Hunter said: "Whether I'm good enough, who knows? But the mindset I have is always wanting to be the best you can be.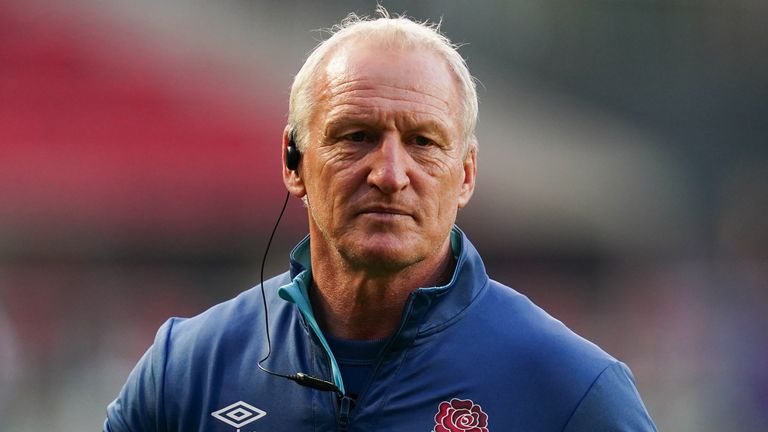 "If coaching is the journey I go into, it would be incredible to come back and coach a country in some capacity.
"I feel like I'm at the very start of my coaching career. I haven't dedicated enough time to honing and developing those coaching skills. I think that's what excites me about the next challenge."
England will be looking for a new head coach after the Six Nations when Simon Middleton steps down from a role he has held since 2015 – but Hunter says that person will not be her: "It would be a nightmare coaching this lot!"
Daley-McLean: Hunter an 'all-time great'
Former England World Cup-winning captain Katy Daley-McLean on Sarah Hunter:
"Sarah has had by far one of the most amazing careers and the fact she's retired on her own terms is everything you could wish for. She's a brilliant person and brilliant rugby player.
"What she's done for the game – she's put the women's game on the map – yes, it's because of how good she is at rugby and the talent she brings on the pitch, but it's also because of the type of person she is.
"She's the first person to come out and speak to people. She's always the last in if there's things need signing and talking to the crowds.
"We got capped together in 2007, and she's played continuously ever since. You can't underestimate how strong-willed she is, because she's had some nasty injuries within that as well.
"When you look at leaders and what makes them great, it's great when they're winning things, but what you see of them when they're losing is a real testament to the person they are.
"You look at some of the interviews that Sarah has done when she's lost her World Cup finals and how brilliantly and eloquently she's spoken. For me, that's what makes her an all-time great."