Erling Haaland: How do you stop, Man City's star striker? Ben Mee explains how Brentford did just that and won at the Etihad Stadium | Football News
Erling Haaland is a lean, mean scoring machine. 32 goals in 27 Premier League starts in his debut season, and potentially plenty more to come. How do Man City's final eight opponents – including title rivals Arsenal – keep arguably the world's best No 9 quiet?
Haaland has failed to find the net in nine of those 27 matches, but against a player who looks certain to break the record for goals in a single Premier League season, none of City's remaining adversaries can afford to rest on their laurels.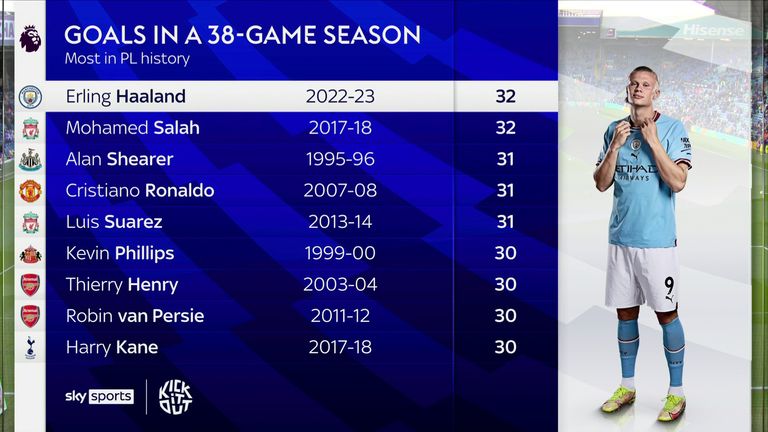 Dealing with the sometimes superhuman forward is no mean feat, especially with talent like Kevin De Bruyne, Ilkay Gundogan and Jack Grealish feeding him.
So how do you keep him quiet? Monday Night Football guest Ben Mee helped Brentford do just that when they stunned the Etihad Stadium with a 2-1 win just before the World Cup break in November.
"It's all about concentration," he told Sky Sports. "We were under the cosh a bit in the second half after we'd taken the lead early on. They had a lot of the ball but I've spoken before about managers and how they can influence teams, and it's that structure, that influence to us on the pitch that goes a long way."
Haaland managed an xG of just 0.03, a solitary shot and only five touches inside the opposition box across 90 minutes – and Mee gave City's upcoming opponents some food for thought about how to take a leaf out of Thomas Frank's tactics notebook.
Point one: The one that (nearly) got away
INCIDENT: Early on in the match, Haaland wriggled clear of the clutches of Mee – who was attempting to man-mark him – and from an inch-perfect De Bruyne cross, hooked a ball across goal which was inches away from providing Gundogan a simple finish.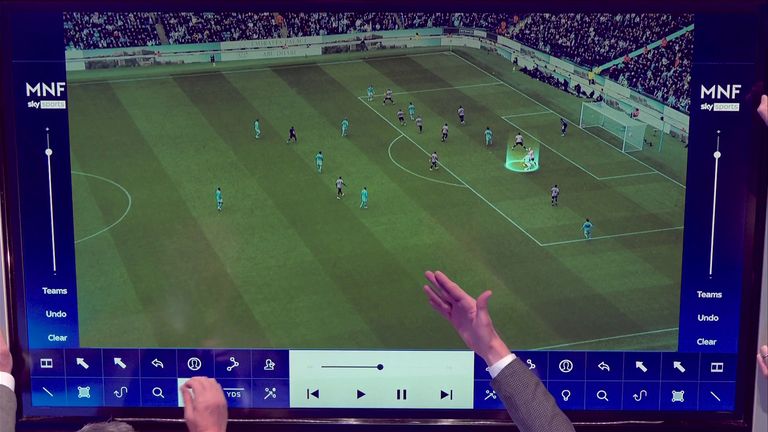 Mee's assessment: "This was the warning moment. You see De Bruyne getting on the ball, we've spoken about his relationship with Haaland – obviously we're trying to stop De Bruyne trying to play these kind of crosses in.
"This one's with his left foot, and you see the movement from Haaland, I'm trying to see where the ball is and you see him spin in behind me and he's gone. He's that fast. It was a big warning sign for me at the start of the game to try and see him doing that."
Point two: A lesson learned – and a sandwich
INCIDENT: As Haaland drops deep to make himself available to receive a ball inside, Mee and fellow centre-back Ethan Pinnock squeeze together to crowd out the Norwegian should he head for the penalty area.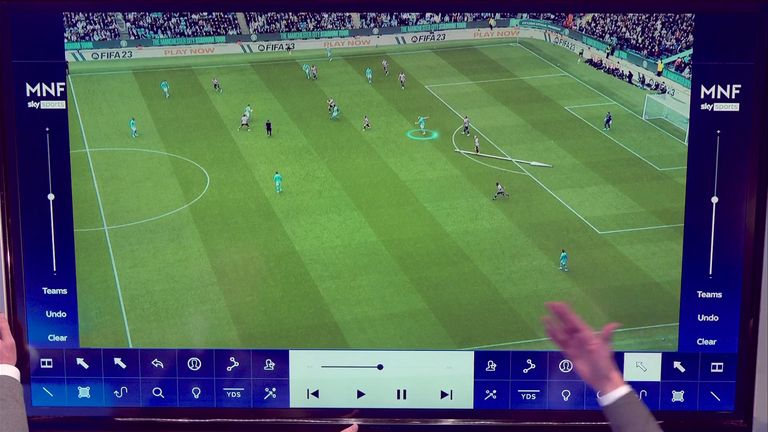 In the end, the ball is played into the box for him to run onto but with both defenders ready to drop deep, Pinnock gets to the delivery first and clears to safety.
Mee's assessment: "We're not as concerned with Haaland in these positions, receiving the ball in there. It's when he's sort of spinning and making those darting runs in behind. He might shoot from outside the box, he's more than capable of doing that, but it's where he's more likely to run to, to score his goals.
"Ethan gives him a little bit of space, and then he's looking to get in behind us straight away, and we're backing off and dealing with that situation."
Jamie Carragher's thoughts: "That's the big thing that stands out. You see the difference before when Haaland found himself [the wrong] side of Ben – now the two are almost sandwiching him, giving him no space to run on that side."
Point three: De Bruyne's shadow
INCIDENT: As the ball is moved inside from the left towards De Bruyne, who is on Mee's side of defence, the centre-back sprints out from the back to close down the Belgian before he can pick a pass. He keeps the pressure on his man while City have possession on that side of the pitch.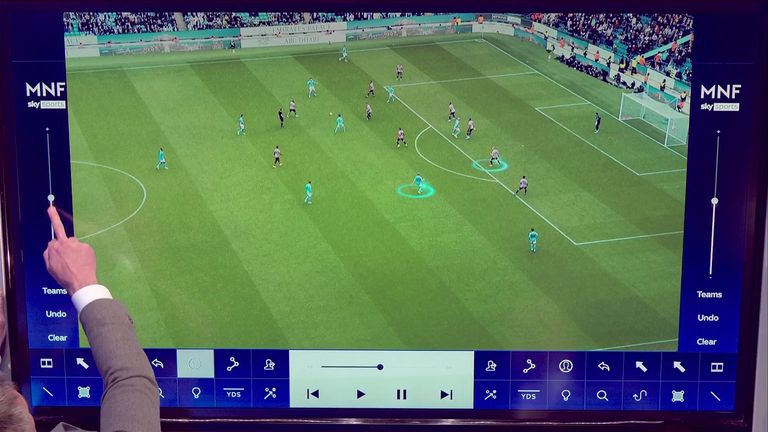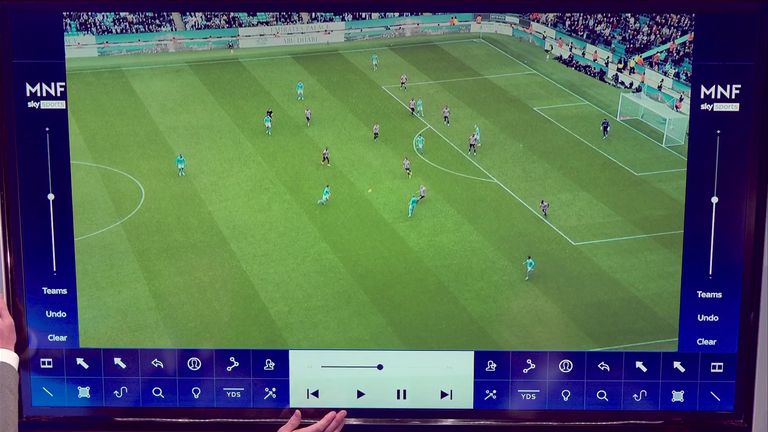 Mee's assessment: "I said before about the relationship between De Bruyne and Haaland himself, and trying to stop Kevin from playing those passes. So closing him down, getting out to him, with the ball coming over to my side, getting out to him as quickly as possible, the nearest man, and stop him being as dangerous as he can be.
"If the ball's on this side of the pitch, he's my man to mark and he's a danger here. We've got the other two centre-halves here still doing the job on Haaland in the middle."
Carra's thoughts: "It's really interesting for a centre-back jumping out there. What I find interesting is that normally a centre-back would make that jump and think – I've got to get back in."
Point four: Staying alive to danger
INCIDENT: Mee sprints out of defence to close down De Bruyne as the ball heads towards him – but when City instead move it over to the left of their attack, he immediately heads back to join his centre-back team-mates and help deal with the danger of Haaland, should the ball be delivered into the area.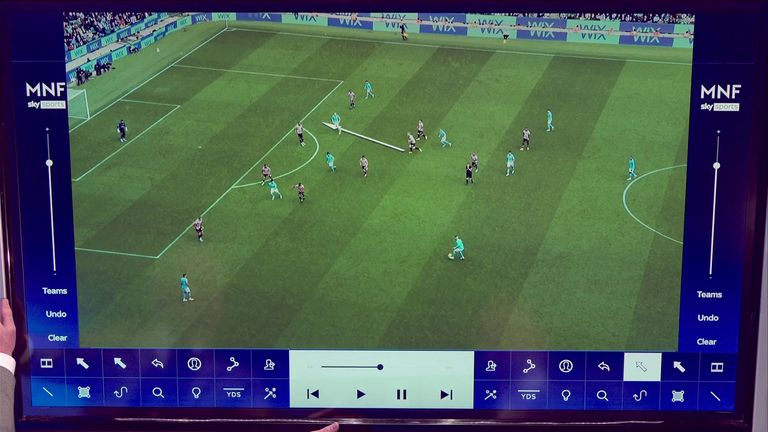 Mee's assessment: "There's another example where I'm just keeping an eye on that situation [with De Bruyne], not leaving too much space in behind but I'm just looking at that and when the ball goes to the other side of the pitch, I look to get back into the defence as quickly as possible because that's where the danger is."
Carra's thoughts: "What's really interesting, and the insight Ben's given is how much has gone into the tactical element. When the ball's gone to one side, I've got to sprint back. When it's on the other side, I've got to stay there."