Australia Open: Andy Murray ready for Roberto Bautista Agut after successive five-set thrillers | Tennis News
Andy Murray has already spent over 10 and a half hours on court at the Australian Open in his opening two matches, but the Brit is prepared for another tough test against Roberto Bautista Agut on Saturday.
Murray battled back from two sets and a break down to claim a 4-6 6-7 7-6 6-3 7-5 victory over Thanasi Kokkinakis in a match that started on Thursday night and finished the next day, with the epic contest the longest match of the 35-year-old's lengthy career.
The five hours and 45 minute contest was the third latest finish to a tennis match ever recorded at 4.05am and the second latest at the Australian Open, following the famous clash between Lleyton Hewitt and Marcos Baghdatis in 2008 which concluded at 4.34am.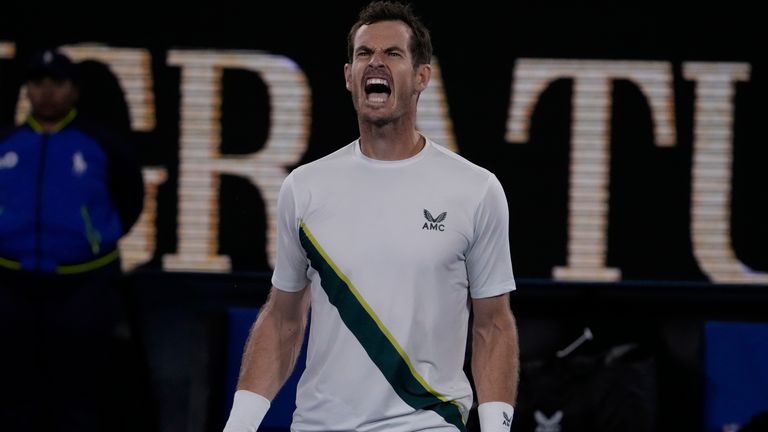 Murray returned to the practice court for a short while later on Friday to prepare himself for his next contest but it remains to be seen in what physical condition he will be in having played 10 sets of tennis already following his opening round five-set thriller against Matteo Berrettini.
Murray's third-round meeting with 24th seed Bautista Agut – who is tennis' equivalent of a brick wall – is their first at a Grand Slam since the emotional first-round match in 2019, where Murray opened up about the extent of his hip problems and revealed his fears his career may be over.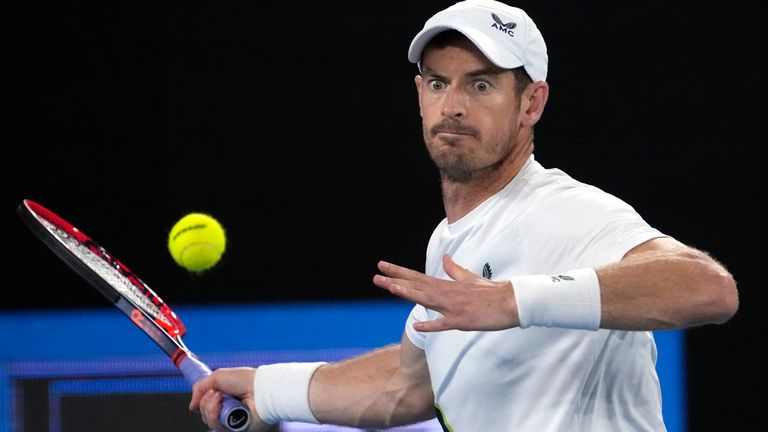 Bautista Agut, who also beat Murray easily twice last year, said: "I'm happy for him that he's in good shape, he is winning good matches, and he is enjoying the court again.
"He looks fit. He is a good fighter. He loves the game, and he is a good tennis player."
Tournament officials defend Australian Open schedule
Murray described playing at such at a late time during his second round as a "farce", although tournament director Craig Tiley insists they are happy with how the schedule currently pans out.
Andy Murray showed his delight after winning a five-set thriller against Thanasi Kokkinakis that went on until 4am in Melbourne.

"At this point there is no need to alter the schedule," Tiley said. "It was an epic match and, when you schedule a match like that just before 10 in the evening, you're not expecting it to go close to six hours.
"There is always one, and it is hard to schedule the entire event around the potential that happens one time. If you just put on one match at night and there's an injury, you don't have anything for fans or broadcasters."
A change in game styles, slower surfaces and balls – a particular talking point here – and supremely high levels of fitness almost across the board have meant longer and longer matches, but schedules have not evolved to take that into account.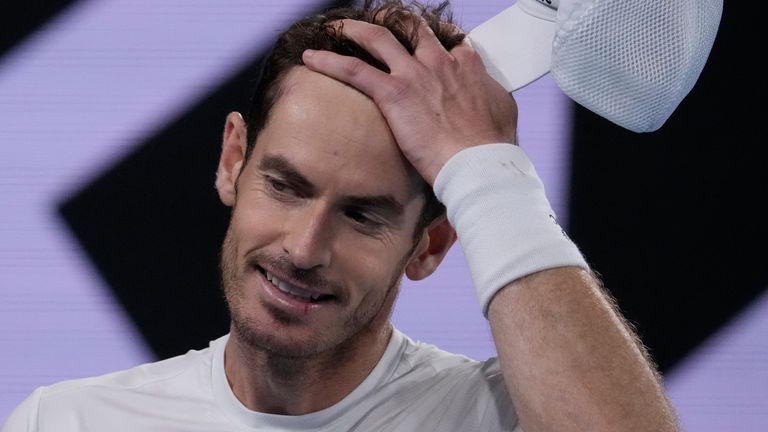 Jamie Murray took to Twitter to suggest having only one-night match – an avenue taken by the French Open, who were then criticised for not scheduling women's matches in the slot.
Murray said on Friday: "I guess going into one match they have their issues with value for money for the ticket-holders but what's more important, the players that are out there competing or the amount of money that they charge for a ticket?
"And it's a disaster for everyone else connected to the event right? I'm sure you guys had to stay up super late. Ball kids, umpires, transport staff. How can that be the best way forward for these events? It just can't.
"Andy probably feels like he's got a hangover today. I'm sure his body's a complete mess. Whereas if he played during the day and had a proper night's sleep, proper recovery and all that stuff, maybe there was a chance for him to be in a better condition physically to go compete tomorrow."
While some in tennis have called for change, the prevailing attitude appears to be one of acceptance and even celebration.
"That's the nature of it," said Stefanos Tsitsipas. "You have to deal with it. It started at a reasonable time, I would say. Kokkinakis made it long. Murray made it long, too. I think tennis likes these kind of matches. There's a great story behind this match, and it's going to be remembered."