BBL and WBBL Cup finals: LeBron James taking notice of British basketball now thanks to big investment and unsung heroes | NBA News
There is a lot going on in British basketball right now – and it is grabbing the attention of some of the biggest names in the global game.
You just need to ask anyone involved in the space and they will tell you there has not been a surge of positivity for hoops in the UK like this in decades, if ever.
It is cup final weekend with the BBL and WBBL showpieces set to take place on Sunday afternoon – as the London Lions and Leicester Riders face off in both games at the Utilita Arena in Birmingham, with a Slam Dunk Contest in between and plenty of pageantry and entertainment around it all – all of which you can watch live on Sky Sports.
This is a showcase weekend for the league but there is so much more to talk about.
New records for spectator numbers
Last year saw record attendances throughout the season, including 11,000 at last year's cup final, before a record attendance of 15,824 for a domestic game at the O2 Arena in London for the play-off final. The WBBL also had record attendances at both finals last season.
There has been a massive investment in the league, which kicked off with the 777 Partners' investment of £7m in 2021. Now there is reportedly "a lot of private equity interest", according to new British Basketball League CEO Aaron Radin.
It comes after an improvement in terms of the product and how it looks for viewers at home, with a massive effort going into the broadcast package, with every game streamed live on YouTube. The #KnowOurName social media campaign seems to already be living up to its aim.
Additionally, there has been massive investment in individual clubs, which has seen the London Lions make a proper impact on the European stage – with the women's team, in particular, very competitive – while the Caledonia Gladiators (rebranded from Glasgow Rocks) have also seen a massive influx of cash with the takeover of Steve and Alison Timoney, after an extensive rebrand and with the club having plans of moving to a purpose-built arena, potentially as soon as next season. Leicester and Newcastle already have new arenas and Sheffield and Bristol are having arenas built.
Importantly, we are also seeing those arenas being filled by spectators. The Copper Box Arena, home of the Lions, is now filled consistently by spectators whose attention has been captured by the growing strength in our domestic game.
LeBron takes note
There is no bigger name in the game (excepting the now-retired Michael Jordan) than LeBron James. Last year, an image taken by BBL photographer Brian Bosche was shared around the world, garnering more than 2.7m likes on Instagram.
That's what happens when one of the greatest athletes on the planet makes it his profile picture.
"When I saw LeBron James post my photo of Bronny and Bryce and then make it his profile picture, I couldn't believe it," said Bosche. "I had just finished editing the photos from the game around 2am when a friend shared LeBron's post with me, and I could hardly sleep the rest of the night. After spending so much time trying to improve as a photographer, it's incredibly rewarding capturing these kinds of moments and getting visibility at the highest levels."
The picture was taken at a sold-out Copper Box Arena, as a California Basketball Club select containing James' sons Bronny and Bryce, the former of whom is thought to be destined for the NBA, lost to a Hoopsfix Elite side, which has some of the top young players in the UK like Michael Belle and Quinn Ellis.
Bosche added: "The atmosphere in the building was absolutely insane, and it was one of the best games I've ever been to. You can definitely feel a groundswell of momentum surrounding basketball in the UK."
Carmelo Anthony, Kristaps Porzingis, Kenny 'The Jet' Smith and Tracy McGrady are among the names to have visited these shores recently – that coupled with the fact the Lions have been able to recruit the likes of Sam Dekker and Kostas Koufos underlines the growth in gravitas of the British game.
The unsung heroes
It is an exciting time for the league itself but the British basketball ecosystem extends well beyond just the league itself, and more and more eyes have been zeroing in on hoops in this country thanks to the efforts of a vast number of individuals who have been keeping the sport going at grassroots level.
The fact the game with Bronny and Bryce even happened was down to the tireless efforts of Hoopsfix's Sam Neter, a long-time supporter of the sport in this country who works tirelessly to ensure the British game's survival in the hope it will prosper and thrive.
Neter started Hoopsfix in 2009 and spent "pretty much every hour building Hoopsfix and pretty much every penny travelling around to games and filming". He went full-time when the Olympics arrived in 2012 and has been ever since, which stems from a passion to grow the game that has been a key driver for him since his adolescence.
"Growing up there was no real way of knowing about British basketball," explains Neter. "I grew up in Eastbourne with no national league club, etc, and was completely isolated from the bigger picture of British basketball.
"I have tried to be the media platform/website I would have liked to have seen when I was younger and I am now motivated by trying to inspire real change within the game. I want to leave a legacy that lives beyond my life and leaves the game in a better place."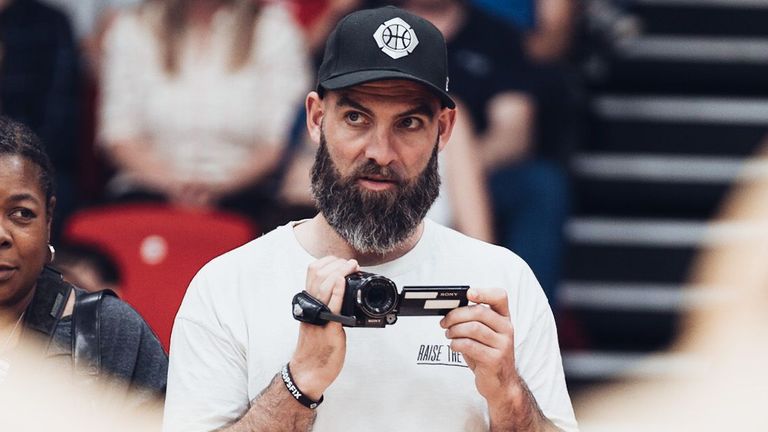 Hoopsfix has also partnered with brands such as the NBA, Footlocker and Basketball England to renovate courts and there is always a desire from Neter to make things happen, even when the support has not been there.
Neter is just one of a list as long as your arm of people who are working hard, every day, to forward the sport in this country. So many people offer their time and talents to ensure people are able to access basketball, at all levels, and in all forms – such as 3×3 basketball where England won a historic gold in the men's event, as well as silver in the women's and bronze in the wheelchair men and women's.
Martin Dyan, who started the GG3x3 – a network to connect people through this variation on the game of basketball, played with six players on a half-court with one net – runs tournaments, charity initiatives, coaching and development sessions as well as leading the refurbishment and build of the UK's only permanent 3×3 courts at Writtle University College in Essex and he also create the UK's first ever fully staffed, sponsored, 3×3 basketball team: the LDN Warriors.
But all of that started with Dyan just doing simple things to help grow the game.
"I put up two nets, late evenings with two different volunteers," he said. "The first time, a school kid found me on IG and filmed people playing on it. He thanked me, saying it was the first time someone had done something like that. You can hear him say 'wow' on the vid. He couldn't wait to go and play on it.
"The second time, a guy came from out of nowhere – we didn't know what to expect – but he'd been alone during lockdown and wanted to come over to talk to us, to chat ball and say thanks for what we'd done to his local court. He didn't really hoop but said he might get back into it.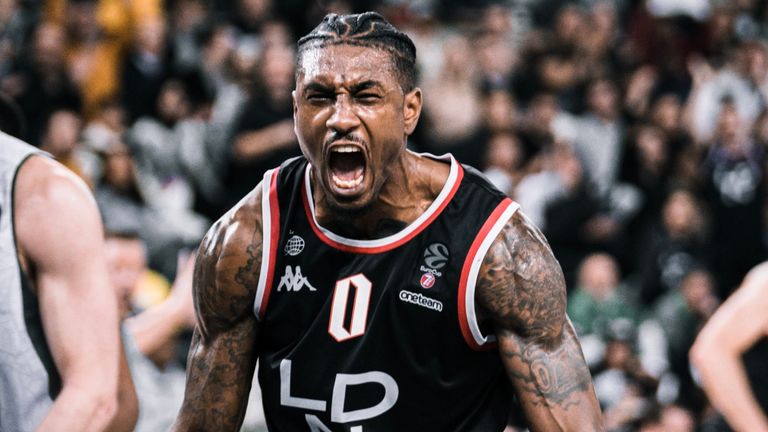 "I had a saying during the period we put the nets up: 'a small change can make a big difference', and it was clear how big just putting up a net was for people."
Dyan's efforts in the 3×3 and making courts accessible and Neter's determination to bring the AXE Euro Tour game with Bronny and Bryce to London are just part of a greater swell of efforts from people like them to ensure basketball remains relevant in this country.
Now we are reaching a critical point of momentum where it feels like basketball is starting to blow up in the UK, people like those two – and there are many, many more examples – deserve more credit than ever.