Everton manager search: Farhad Moshiri wants new boss in place by Friday with Marcelo Bielsa, Sean Dyche and Ralph Hasenhuttl in frame | Football News
Everton want their new manager in place by Friday, with Marcelo Bielsa, Sean Dyche and Ralph Hasenhuttl in the frame to take over as Frank Lampard's replacement.
The Toffees sacked Lampard on Monday after nearly a year in charge at Goodison Park, with former Leeds boss Bielsa the favourite to take over.
Bielsa is Everton owner Farhad Moshiri's preferred option but the cost of bringing the Argentine coach in means the deal is a difficult one to do.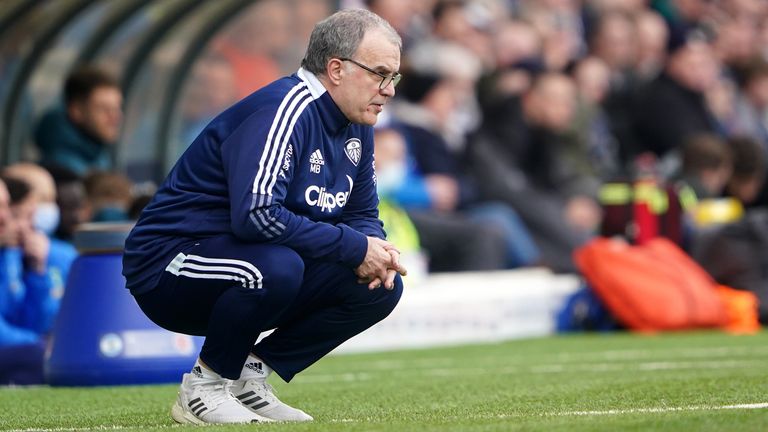 Bielsa and his backroom staff are likely to cost Everton up to £1m a month – a figure which would cover all the members of the coach's support staff.
Bielsa's particular negotiating style sees him request a large fee which he then distributes throughout his coaching team, who come as a non-negotiable part of the package.
Whilst Bielsa is number one on Everton's wanted list, it's understood there are concerns among the bosses about the cost, and about making such wholesale changes to their coaching staff structure.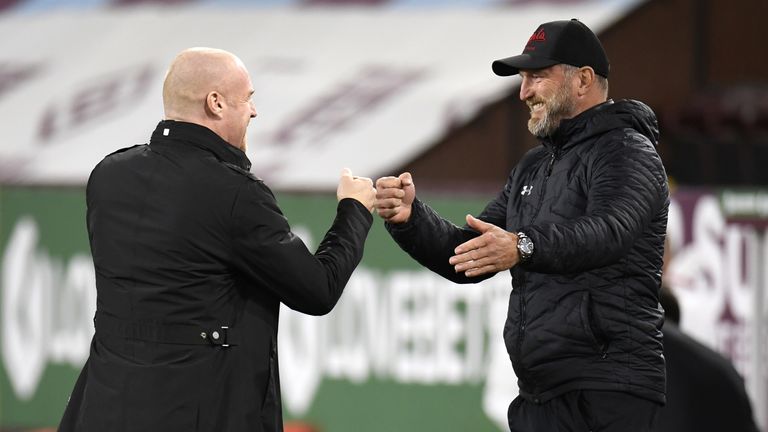 With Everton ideally wanting a manager with Premier League experience, Sean Dyche and Ralph Hassenhuttl remain contenders for the vacancy, should negotiations with Bielsa break down.
What happened with Danjuma?
Everton were very disappointed over the U-turn of Villarreal forward Arnaut Danjuma, who looked set to move to Goodison Park on loan – but is now finalising a move to Tottenham after Spurs made an 11th-hour bid for the attacker.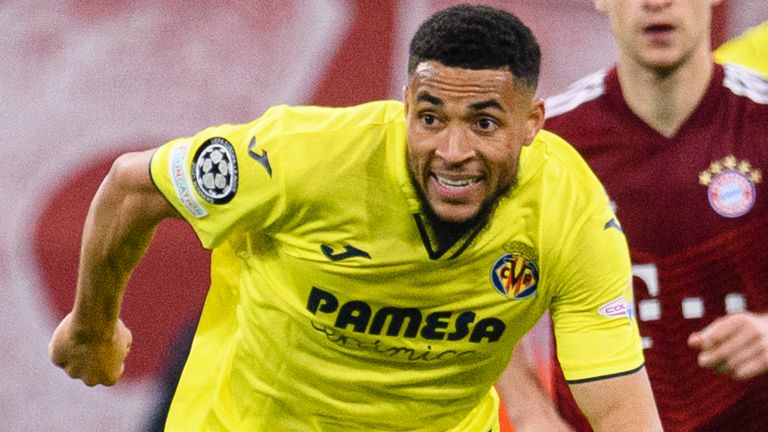 Over the weekend, Danjuma had done his medical and the club had even completed the in-house media to announce the signing.
However, the 25-year-old failed to turn up to sign his Everton contract – and started the first part of his Tottenham medical on Tuesday evening.
Meanwhile, Everton's attack could be further weakened as Anthony Gordon could be on his way to Newcastle, as Sky Sports News reported on Tuesday.
Newcastle are ready to make an offer and it is believed the player would be open to the move to St James' Park.
Is Everton up for sale?
Speaking after Everton's defeat to West Ham, owner Farad Moshiri insisted that the club is not for sale, dismissing speculation that they were willing to accept bids of £500m for the club.

In an interview released this week, Everton owner Moshiri announced the club is not for sale. However, the Toffees hierarchy are looking for investment to cover a funding gap for the new stadium.
Moshiri told the club's Fan Advisory Board (FAB) that he is looking for help financing the construction of Everton's new stadium at Bramley-Moore Dock in a video posted on the club's website on Tuesday but recorded prior to their defeat to West Ham on Saturday.
That investment could come as anything up to 20 per cent investment in the club, but nothing more.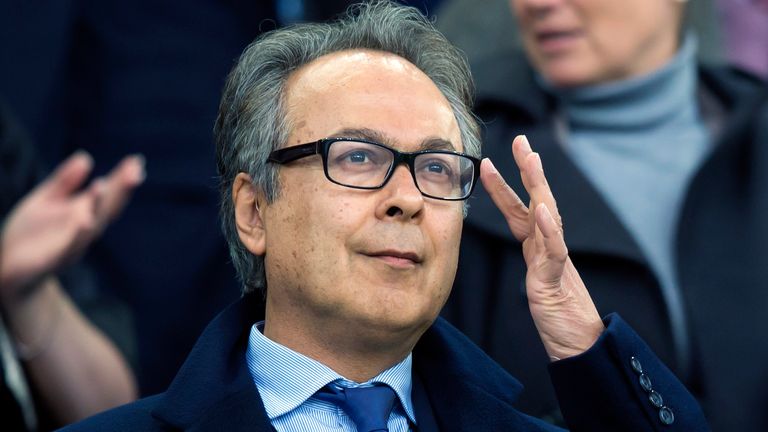 "The club is not for sale but I have been talking to top investors, really quality, to bridge a gap (in funding) on the stadium," Moshiri told the club's FAB.
"I can do it myself and the reason I want to do it is to bring top sport investors to Everton. We are close to having a deal done. It is not selling the club at all. It is bringing more expertise in terms of sponsorship, commercial development and a lot of specialist sport investors have this pool of knowledge.
"The stadium is the best-performing area of our operation at the moment: on time, on budget. Once we get through the current underperformance fans can start dreaming with me. The stadium was never a luxury for Everton. For us, it was a necessity."
Everton's next six fixtures
February 4 – Arsenal (H), kick-off 12.30pm
February 13 – Liverpool (A), live on Sky Sports, kick-off 8pm
February 18 – Leeds (H), kick-off 3pm
February 25 – Aston Villa (H), kick-off 3pm
March 4 – Nottingham Forest (A), kick-off time TBC
March 11 – Brentford (H), kick-off time TBC