Ryder Cup: Sir Nick Faldo says LIV Golf players should be banned from team competition | Golf News
Golf continues to be split by the emergence of the breakaway LIV Golf series; Sir Nick Faldo says players who have joined the Saudi-funded competition should not be able to play or take up captaincy roles in the Ryder Cup
By Jamie Weir
Last Updated: 26/01/23 6:03am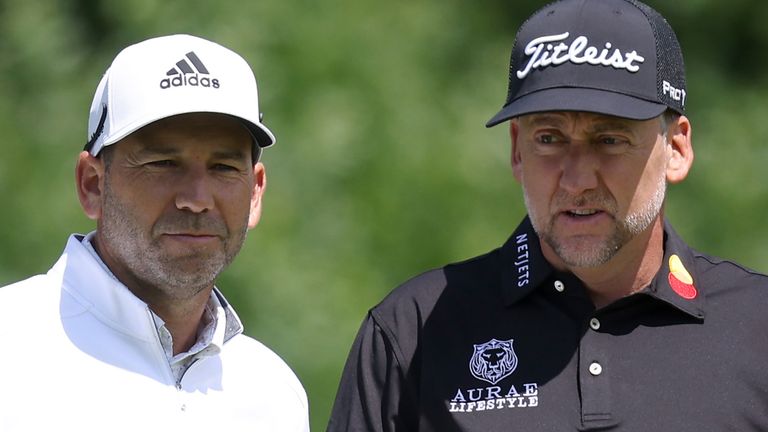 Sir Nick Faldo believes any European golfers who have joined LIV Golf should have no further involvement with the Ryder Cup, whether as players or future captains.
Stalwarts of many European successes over the last two decades – such as Lee Westwood, Ian Poulter, Sergio Garcia, Martin Kaymer and Graeme McDowell – have joined the breakaway tour and as a result, in Faldo's eyes, have burned their bridges when it comes to the biennial event.
"They shouldn't be there because they've gone off and you've got to move on," Faldo said in an exclusive interview with Sky Sports News.
"They're all at the age where Europe needs to find a new breed of 25-year-olds that can play half a dozen or more Ryder Cups, and I think we're going to have that."
Any involvement in a playing capacity in Rome this year would seem highly improbable. LIV golfers will find it difficult to earn the requisite points needed to qualify for Luke Donald's team, given they're suspended from the PGA Tour and their status on the DP World Tour is dependent on a hearing taking place next month.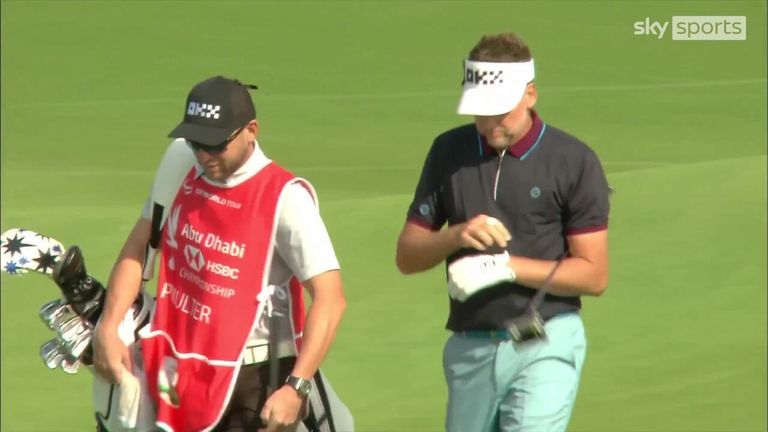 Sky Sports' Nick Dougherty and Andrew Coltart discuss the issue of LIV players competing on the DP World Tour this week and the controversy it has caused.
But Faldo, a veteran of eleven Ryder Cups, having played in every one between 1977 and 1997, believes they've also now sacrificed any opportunity of being future captains or vice-captains for Europe.
"They're done," he said. "It's a rival tour. If you work for a company for 20 years and you then leave to go to a rival company, I can promise you your picture won't still be on the wall. You've moved on. Fine, off you go.
"They made that decision and I'm sure they knew it was going to cost them. They were playing the maths game. They were getting a huge chunk of money up front, and they knew it was going to lose them sponsors, but they thought 'I still win'."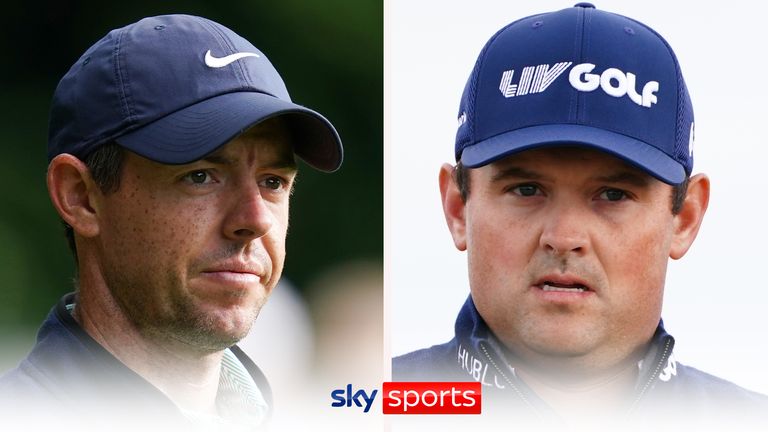 Rory McIlroy plays down talk of a confrontation with Patrick Reed ahead of this week's Hero Dubai Desert Classic but adds he wasn't interested in talking to him on the course.
Faldo has also branded the rebel tour, fronted by his long-time rival Greg Norman, "meaningless", with no interest in growing the game but instead being antagonistic to the existing tours.
"It's a closed shop: 48 guys given loads of money," Faldo said. "What gripes me is it's not growing the game of golf. That really gets me when they fly across the world to a country that's been playing golf for 100 plus years and say, 'we're growing the game of golf'.
"If they keep saying they want to grow the game of golf, go and take it to new regions. Countries in the early days of being interested in golf now. Try that rather than just trying to antagonise everybody.
"Whatever they want to do, go and do it. Let these youngsters play what we deem is real, competitive golf. Once you've decided to retire, disappear, move on, or go to another job. No one's going to talk about you, so just go and do your thing and get on with it."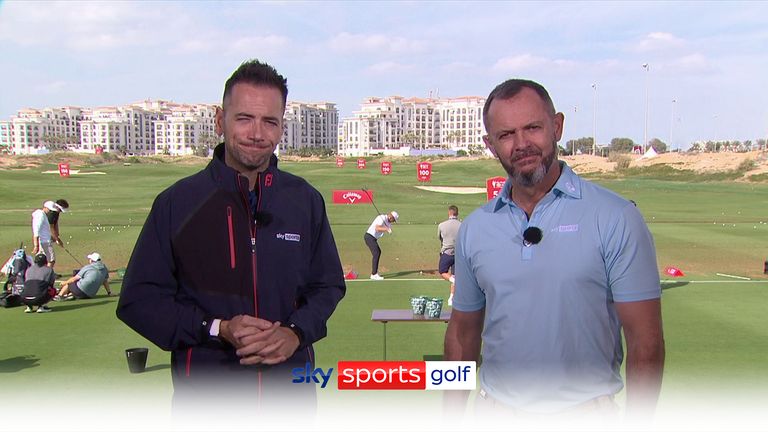 Sky Sports' Nick Dougherty and Andrew Coltart look ahead to a busy year of golf starting with the Abu Dhabi Championship on the DP World Tour.
In recent months, LIV Golf has had to deal with its chief operating officer Atul Khosla leaving, criticism for paying a small US television network to broadcast tournaments and a slow-down in defections from the PGA Tour, with world no 45 Mito Pereira being the only notable player to join.
"They're antagonistic, pitching events up against big events on the PGA Tour – and it's the same here in Europe," Faldo said. "It's pretty embarrassing."
When it comes to Norman, Faldo doesn't pull any punches. During the height of their playing days the two were bitter rivals, and while Norman spent a far longer period than Faldo as world No 1, the Englishman finished his illustrious career with six major titles to the Australian's two.
Their rivalry culminated in an infamous final-day collapse from Norman at the 1996 Masters, when Faldo came from six shots back to win by five and secure his third green jacket.
"He was a great golfer. He really was a charismatic, exciting golfer and he's absolutely wrecked all of that."
Sir Nick was also talking ahead of creating the Faldo Elite Tour, an offshoot of his Faldo Series – which has now been running for 27 years – to give young golfers a chance to experience competitive golf and earn starts on the Challenge Tour.

Get the best prices and book a round at one of 1,700 courses across the UK & Ireland