Stephen Hendry: Seven-time world champion reveals he was fined by snooker bosses for Masked Singer appearance | Snooker News
Stephen Hendry was revealed as the character Rubbish on the celebrity singing competition on Saturday; he has said snooker bosses fined him but he could not tell them why he missed events.
By Amar Mehta
Last Updated: 23/01/23 4:19pm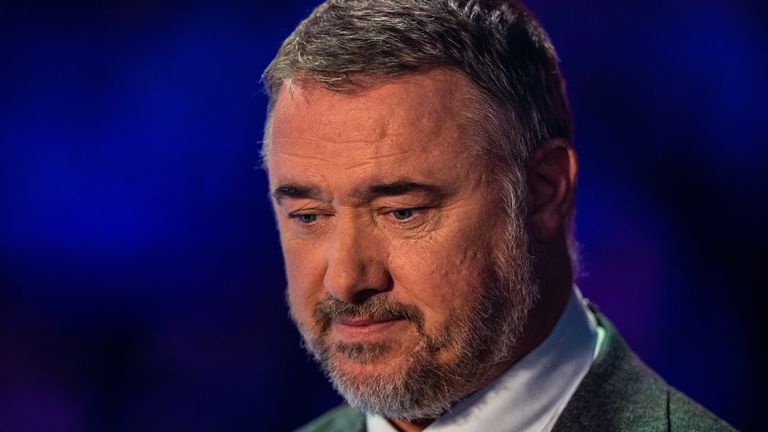 Stephen Hendry was fined by snooker's governing body after he pulled out of events due to his appearance on The Masked Singer.
The seven-time world champion was revealed as the character Rubbish on the celebrity singing show on Saturday.
When asked what he told people he was doing while keeping his identity a secret, the former world No 1 told the Press Association: "I do have wildcards to play in some snooker events and I actually pulled out of a couple of events and got fined by the WPBSA (World Professional Billiards and Snooker Association) for doing it.
"And I couldn't tell them why because this recording was going on and I couldn't obviously say why I pulled out… I just said 'Look, I can't play the tournament'.
"So, yeah, it was, very, very, very strange… you're dying to tell people what you're doing but you can't."
The WPBSA, whose commercial arm is the World Snooker Tour, manages the rules overseeing snooker tournaments.
Hendry agreed to take part in the ITV show because he "loves" it and he would be anonymous during performances.
The 54-year-old said: "I have been asked to do the other reality shows, but the thing that appealed to me about this one, obviously, was the fact that you are in a costume. Nobody can see you.
"And obviously (there is no) stress – this is not a singing competition, it's just a show that you just go in this costume and have fun."