Teenage snooker sensation, Vladislav Gradinari, talks beating pros and moving to Leeds from Moldova | Snooker News
Vladislav Gradinari is the youngest ever snooker player to win a match on TV, after beating Onyee Ng in the Snooker Shootout; The 14-year-old spoke to Sky Sports News ahead of his round-two tie.
By Amar Mehta
Last Updated: 27/01/23 3:27pm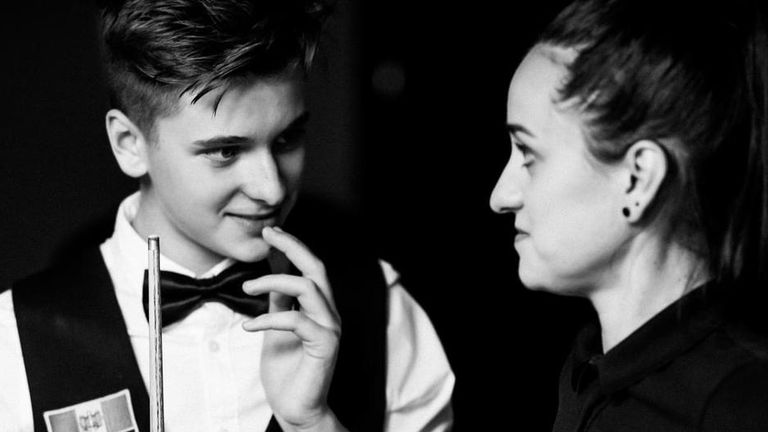 Teenage snooker sensation Vladislav Gradinari is hoping to feature in more pro events this year, as he prepares for his second-round match against Victor Sarkis in Leicester.
The 14-year-old beat three-time women's champion Onyee Ng in the first round of the Snooker Shootout to become the youngest ever player to win a live TV match.
Gradinari, who is originally from Moldova but moved to Leeds in 2021, feels the format allows younger players a change to play against seasoned pros on TV and hopes his record can stand for a long time.
Speaking to Sky Sports ahead of his second-round tie, Gradinari said: "Very good so far, playing my second match today. I was more nervous before the match, then when I was at the table, it was OK.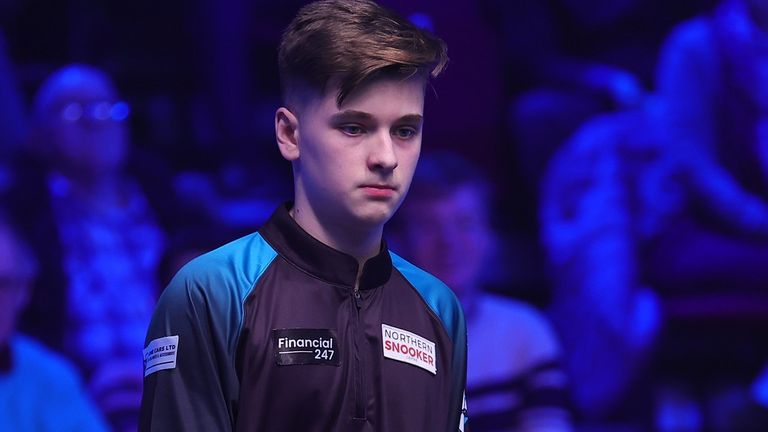 "Everyday was more exciting and in such a tournament, I don't think anyone can expect to go really high, it includes a bit of luck. I'll enjoy it while I can, such a format gives chances to younger people, a chance to play on a TV table.
"Feels amazing, it's going to be a long-time record. Now many kids are very good at a younger age."
Gradinari was first introduced to snooker by his mum and grandad, watching it on TV whilst in Moldova.
He grew up idolising the likes of Mark Selby and Jack Lisowski but the sport is not massive in his home country, with only a handful of tables available.
At the age of six, he started playing American pool and moved to snooker as he got older.
"Snooker is a more tactical game and harder to pot balls. American pool, it is so hard to miss a ball. Snooker is more of a gentleman's sport," he said.
His talent was spotted early by his family and in order to help his progression, his family decided to move to Leeds.
Gradinari is now home-schooled to focus on his snooker career and trains at the Northern Snooker Centre in Leeds, while his mum, Natalia, travels with him to events in between officiating Q school games.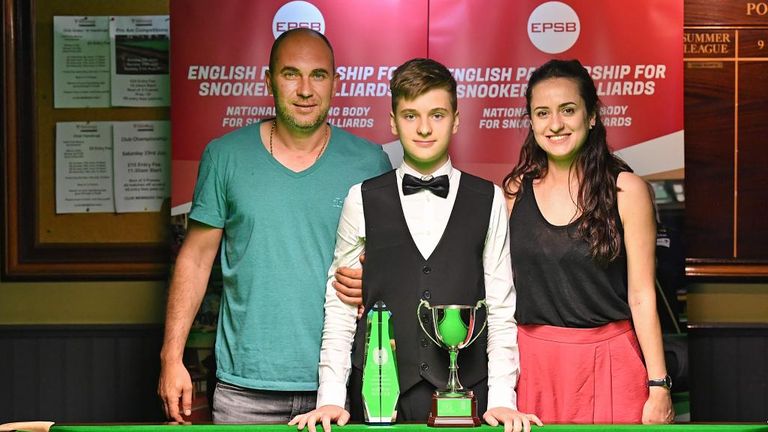 "Moldova is not a snooker nation, there are four tables in the whole country. I got into snooker watching it on TV with mum and dad," he said.
"We moved in 2021 to better my game. I have some good friends here and the club where I practice is very friendly. We understood that to improve my level of snooker, we should come to the UK."
While there is still a long way to go before Gradinari tries to emulate some of the snooker greats, he has a win against a professional under his belt and hopes to carry that experience with him as he prepares for a busy year on the circuit.