Ten Chinese snooker players face match-fixing charges, including Yan Bingtao and Zhao Xintong | Snooker News
Former Masters champion Yan Bingtao and 2021 UK champion Zhao Xintong among 10 Chinese snooker players who face match-fixing charges; each player is provisionally suspended by World Professional Billiards and Snooker Association (WPBSA), with Yan and Zhao missing last week's Masters
Last Updated: 18/01/23 12:08pm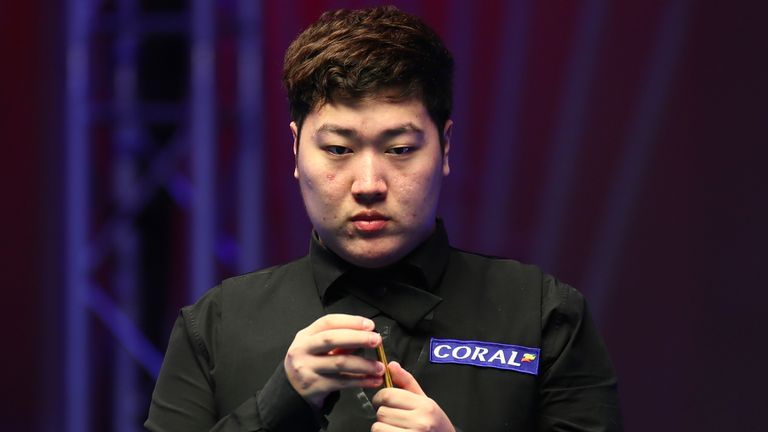 Ten Chinese snooker players, including former Masters champion Yan Bingtao, will face match-fixing charges.
Yan as well as countrymen Zhao Xintong, Lu Ning, Li Hang, Zhao Jianbo, Bai Langning, Chang Bingyu, Chen Zifan, Zhang Jiankang and Liang Wenbo have been provisionally suspended by the World Professional Billiards and Snooker Association (WPBSA).
Yan and Zhao Xintong, the latter who won the UK Championship in 2021, were barred from competing at last week's Masters event at Alexandra Palace, with their spots going to Dave Gilbert and Hossein Vafaei.
An independent disciplinary tribunal will now be convened to consider the evidence.
Yan has been charged with fixing matches and betting on snooker, while Zhao Xintong has been charged with being concerned in fixing and betting on snooker.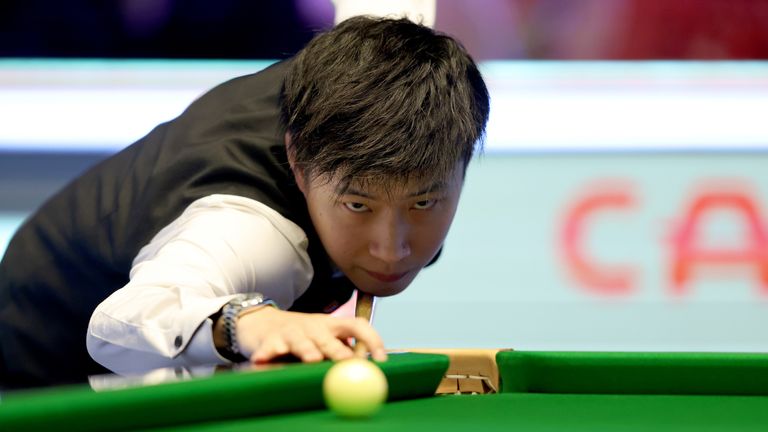 A statement read: "The (10) players are currently suspended from attending and competing on the World Snooker Tour and in other WPBSA governed events until the conclusion of the hearing or hearings and the determination of this matter.
"This matter will be referred to a formal hearing before an Independent Disciplinary Tribunal that will take place at a venue and on a date to be confirmed."
Speaking to the BBC last week, six-time world champion Steve Davis said: "If the allegations are proven to be true, it shows a breath-taking level of stupidity by these players.
"What effect it has on the game, it's hard to evaluate at the moment. It's embarrassing. I think all the players are aware of the situation and fortunately the WPBSA is on top of it."