Vladislav Gradinari, 14, becomes youngest player to win a TV snooker match at Snooker Shootout | Snooker News
Vladislav Gradinari, 14, is originally from Moldova but moved to Leeds two years ago; he beat three-time women's world champion Ng On Yee in the Snooker Shootout at the Morningside Arena in Leicester
By Amar Mehta
Last Updated: 26/01/23 6:04pm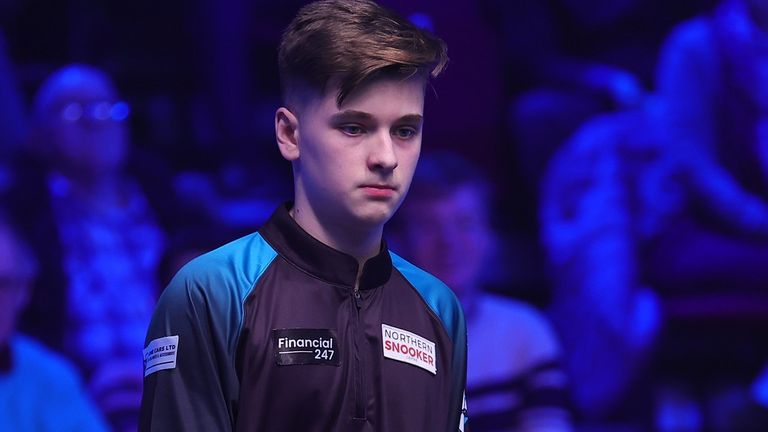 A Moldovan teenager has become the youngest player to win a televised snooker match, after he beat three-time women's world champion Ng On Yee at the Snooker Shootout.
Vladislav Gradinari, 14, beat On Yee in the first round of the one-frame tournament at the Morningside Arena in Leicester.
Gradinari, who is originally from Moldova but lives in Leeds, explained how it is difficult to play snooker in his home country.
"It is not really popular, we have three or four tables in the whole country," the reigning England U14 champion told World Snooker Tour.
"It [the win] feels amazing. I played my best game, at the table I felt calm. At the age of seven, I started playing snooker and we moved here two years ago."
World No 7 and last year's finalist Mark Williams also advanced to round two, after racking up 98 points in his victory over Craig Steadman.
Iran's Hossein Vafaei beat Williams last year but has been knocked out by Shaun Murphy.