Johnny Sexton: 'Most nervous I've ever felt before game' as Ireland beat Wales | Warren Gatland: I'm not disappointed | Rugby Union News
Ireland made ideal start to 2023 Six Nations campaign, as they secured a first championship victory over Wales in Cardiff since 2013, notching a bonus-point 34-10 win to spoil Warren Gatland's return as head coach; Johnny Sexton admits he was the 'most nervous' he has been before a game
Last Updated: 04/02/23 8:24pm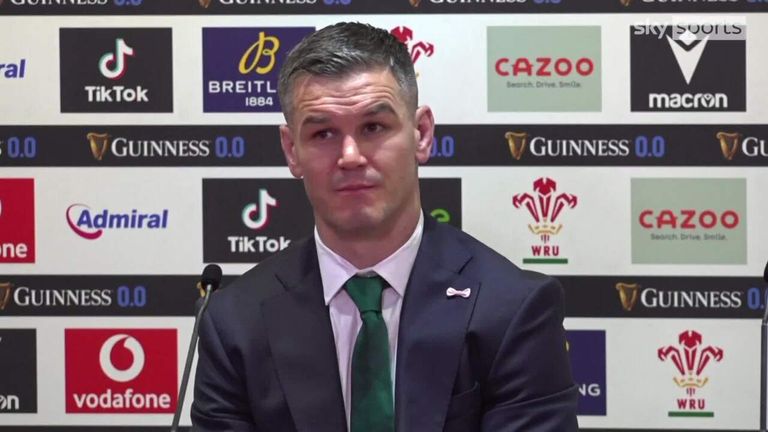 Johnny Sexton reflects on his emotions before their fixture against Wales and discusses how Ireland will move forward.

Johnny Sexton reflects on his emotions before their fixture against Wales and discusses how Ireland will move forward.
Ireland skipper Johnny Sexton has admitted he was the 'most nervous he ever has been before a game', while Warren Gatland says he isn't disappointed despite Wales' defeat.
Ireland made an ideal start to their 2023 Six Nations campaign, as they secured a first championship victory over Wales in Cardiff since 2013, notching a bonus-point 34-10 win to spoil Gatland's return.
No 8 Caelan Doris, lock James Ryan and wing James Lowe each scored first-half tries, before flanker Josh van der Flier added the bonus-point clinching fourth try with seven minutes to play. Skipper Sexton landed all five of his kicks at goal, and admitted Saturday's championship opener was the most nervous he had ever been prior to a match.
"I don't think I've ever been as nervous as I was before a game," 37-year-old Sexton revealed at the Principality Stadium after victory.
"For lots of reasons, but the main one was I'd forgotten what it was like to build up.
"I'd had one game on New Year's Day since South Africa [in November] and I got injured in that.
"I trained hard, made some mistakes in training but you want to train well and then hopefully you get a few less on Saturday. We came a bit unstuck in the third quarter, we just need to look at that and see what we can do better.
"We'll get through it and see how we are next week. It's only a start, but if you come away with a bad result the Triple Crown and Grand Slam has gone.
"It's all down to next week [vs France in Dublin]. That's the beauty of the competition, all five games are tough – and none tougher than next week; the team that hasn't been beaten for a year."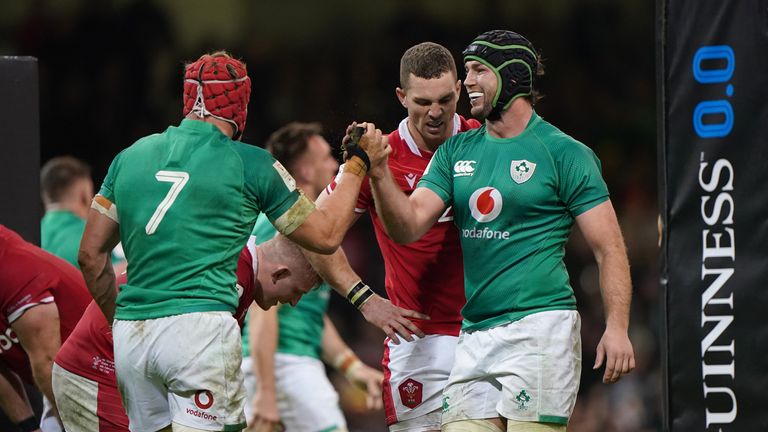 Head coach Andy Farrell added: "I'm delighted to get off to a good start because as we all know this is a really difficult place to start the campaign. Our history says exactly that.
"But our preparation has been top drawer and we got what we deserved. At the same time there's plenty to do, to fix and get better. It's not a bad place to be."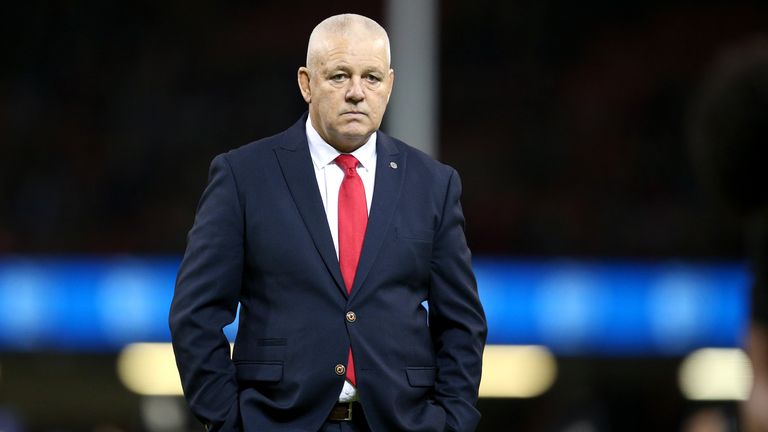 Warren Gatland is taking positives away from Wales' loss to Ireland and says his side need to be 'a little bit more clinical'.
Off the back of a 2022 in which Wales suffered nine defeats from 12 fixtures – five of which came at home and included history-making losses to Italy and Georgia in the Welsh capital – Gatland said he was not disappointed with their performance.
"At the end of the game, I said in my head that I actually wasn't that disappointed with our performance," Gatland said at the Principality Stadium after defeat.
"But I thought the second half was a huge improvement.
"I think the slow start was brought on ourselves by the fact that we conceded some penalties which gave them the momentum to get into our 22.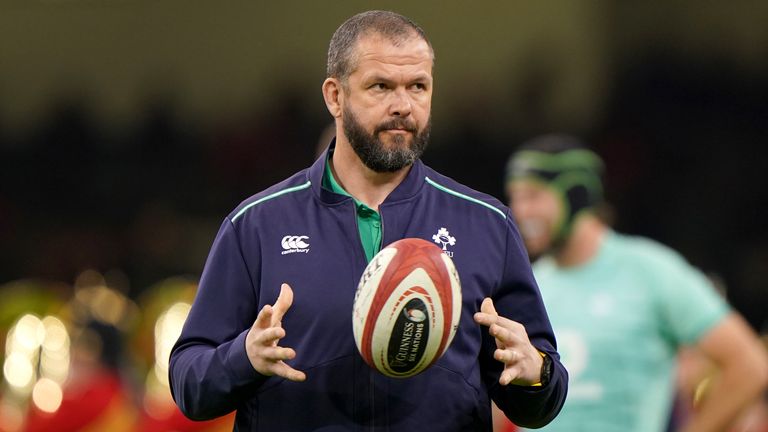 Andy Farrell says he is delighted with Ireland's start and reflects on the teams performance.
"We didn't have a good enough exit to start the game and we were 14 points down and under the pump.
"The things I am disappointed with we can fix up…we were pretty even in terms of entries into the opposition 22 but they got points and we didn't.
"I think there's a huge amount of upside in us and in the past we've been able to work hard and fix things."
Asked if he had the time to do so before travelling to Murrayfield, Gatland said: "I think so. We'll continue to work on that and ask the players to have a look at themselves and be pretty hard.
"There were definitely some good moments. We made some nice breaks and had some really good momentum in the 22, but we just didn't come away with those points."