Lewis Hamilton returns to track ahead of 2023 Formula One season
Mercedes are in France at the Paul Ricard circuit to test Pirelli's new tyre compounds ahead of the 2023 Formula One season; the test sees Lewis Hamilton and George Russell back in the W13 that caused problems in the 2022 season; the W14 launches on February 15
Last Updated: 02/02/23 5:34pm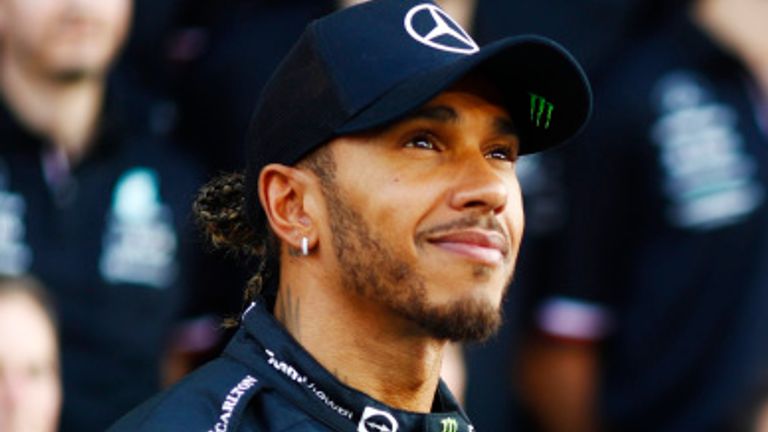 Lewis Hamilton has returned to the track for the first time in 2023 ahead of the new Formula One season.
Hamilton and George Russell joined up with their Mercedes team for the first time this year at the Paul Ricard circuit in France for a test of Pirelli's tyre compounds for the new season, Russell taking to the track on Wednesday before Hamilton had his chance on Thursday.
The test saw both drivers back in the W13 car which caused major problems for the pair throughout the season, with seven-time world champion Hamilton unable to register a single victory as he dealt with significant speed and porpoising issues.
It will be the penultimate time that Hamilton has to drive the W13, with Mercedes revealing a February 15 launch date for the car they hope will propel them back to title-winning ways.
The Silver Arrows, whose historic streak of eight straight constructors' championships was ended last year, will reveal their new W14 car online while there will also be interviews with Hamilton and Russell.
The team say they are going "all in" in 2023 and Hamilton will be hoping the W14 is the car that can get him back to winning ways and on course for a record eighth title.
As he struggled to get to grips with the car, Hamilton was outscored by Russell on an impressive debut season with his new team, securing a maiden Grand Prix victory in Sao Paulo and becoming only the third team-mate of Hamilton's to finish above him in the championship.
However, Hamilton's former team-mate, Alfa Romeo driver Valtteri Bottas, who never managed to outscore him in his time at Mercedes, believes that such a result can be put down to the machinery rather than Hamilton's driving.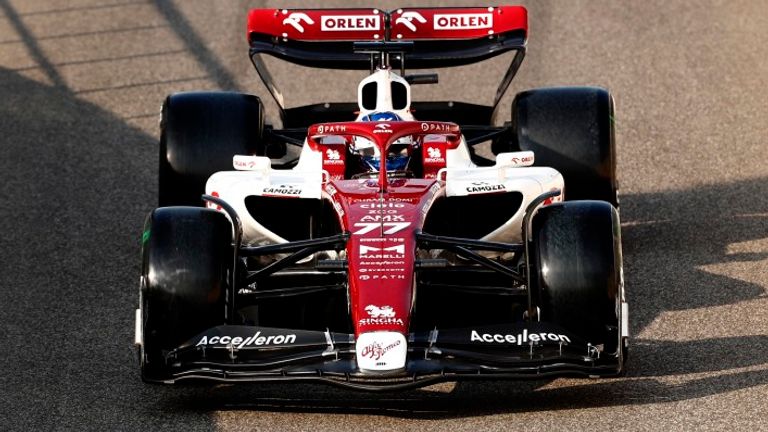 Valtteri Bottas talks about his opinion of previous Mercedes teammate Lewis Hamilton during last season and Craig Slater covers the discussion around Alfa Romeo's future.
"I think it was an off-season, no doubt. They struggled with the car massively in the beginning," said Bottas.
"Even we sometimes outqualified them and it didn't seem that Lewis was comfortable in the first half (of the season) and definitely seemed to be quicker in the second half, but let's see."
Mercedes aren't the only team who has been back out on track, with Oscar Piastri getting his first proper taste in a McLaren in Barcelona.