Zanahiyr disqualified from 2022 Champion Hurdle after positive drug test as trainer Gordon Elliott fined £1,000 | Racing News
Gordon Elliott has been fined £1,000 after Zanahiyr tested positive for a banned substance following his third-place finish in last year's Champion Hurdle.
The six-year-old finished four and a half lengths behind Honeysuckle in the two-mile feature at the Cheltenham Festival, but has been disqualified after a post-race urine test was found to contain 3-hydroxylidocaine, a metabolite of the local anaesthetic lidocaine.
Elliott appeared before an independent disciplinary panel of the British Horseracing Authority in a remote hearing on Wednesday afternoon, with the BHA contending the Grand National-winning trainer had not taken reasonable precautions to prevent cross-contamination.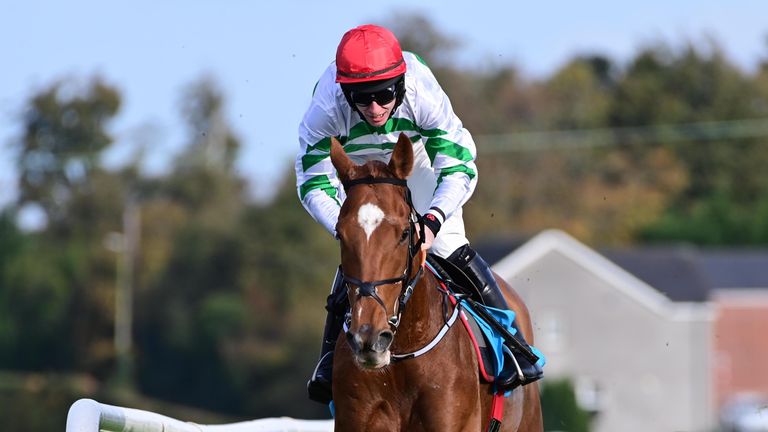 A BHA investigation, which included an unannounced visit to Elliott's County Meath yard, failed to establish the source of the prohibited substance, with potential contamination at the Cullentra stable ruled out while none of the staff who travelled with the team's horses to the Festival were taking any medication that would have explained the test.
Charlotte Davison, representing the BHA, argued Elliott's culpability fell into the medium bracket of the penalty guidelines, rather than the low end of the scale, due to "significant failings" in taking precautions.
She said: "The absence of any training or guidance that was given by Mr Elliott to members of staff about how to reduce the risk of cross-contamination if they were taking medication, the fact there doesn't appear to have been any such training or guidance in place and that there appears to have been no procedures in place to, for example, allow for members taking relevant medication to notify Mr Elliott, and the fact there were simply no procedures or processes in place the BHA says does amount to significant failings.
"However, these aren't the most significant failings this panel has ever seen and that is why we have suggested that this falls into the lower end of medium culpability."
Elliott was represented by Rory Mac Neice, who argued the finding was "something that was entirely separate from and out of Mr Elliott's control" as the positive test came after horse had been stabled at Cheltenham since March 12, when the positive test was produced following his run on March 15.
Lidocaine has a "detection time" of 72 hours, the hearing was told, which Mac Neice said placed "the overwhelming likelihood" Zanahiyr came into contact with the substance "at some point" during his time in the racecourse stables.
He said: "The horse came into contact with the prohibited substance in an environment Mr Elliott was not in control of. The prohibited substance was not in his own yard, it wasn't contained in any medication, it wasn't contained in anything used by his staff.
"The one issue on which the BHA seeks to criticise Mr Elliott is essentially that he had no recording process in place for medication taken by staff. That had no causative effect at all on the adverse finding of this horse. It's a process the BHA does not require of itself.
"Given those features, the BHA has not explained why it says not having such recording procedures in place amounts to a significant failing, because you have to get to that threshold of significant failing in order to make a finding of medium culpability."
The panel, which comprised of chair David Fish, Ian Stark and Dr Lyn Griffiths, decided after a short deliberation that Elliott's offence was at the lower end of the culpability scale and a £1,000 fine was imposed.
Fish said: "Taking into account the mitigating and aggravating features, the panel takes the view that a fine of £1,000 will be imposed and the horse must be disqualified, places will be amended and accordingly prize-money must be returned." Written reasons will be supplied in due course, Fish added.