Claressa Shields makes offer for Natasha Jonas super fight as undisputed champion targets UK return | Boxing News
Claressa Shields has welcomed a blockbuster showdown with Natasha Jonas as the undisputed middleweight champion eyes a return to the UK in 2023. 
Both fighters have made no secret of their interest in what beckons as one of the biggest clashes of the year in women's boxing, Shields riding the momentum of last October's thrilling win over Savannah Marshall at The O2 and Jonas in the form of her life as unified super-welterweight champion.
Shields' promoter Dmitry Salita says the American is waiting on a response to her offer from Jonas, who beat Marie-Eve Dicaire by unanimous decision last November to add the IBF female light middleweight title to her belt haul.
"We love the fight," Salita told Sky Sports. "The ball is in Natasha's court I know she talked about wanting to fight Claressa but has not stepped up to the plate to accept it after receiving an offer."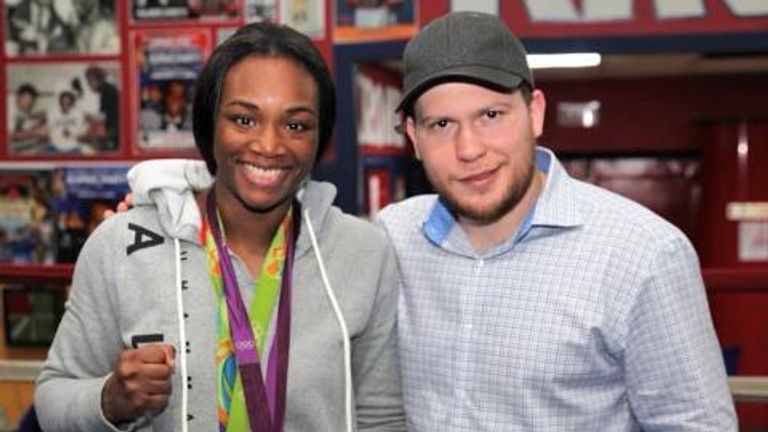 Shields delivered a clinical display to come out on top against long-term foe Marshall as the pair headlined a historic all-women's card in London last year, the self-proclaimed 'GWOAT' seemingly unfazed by the hostile atmosphere that followed her throughout fight week.
So much so the 27-year-old is open to facing Jonas on British soil.
"Yes we love the UK boxing culture, it's fans and media," said Salita. "To come to UK for boxing is always a holiday."
Shields has long championed equality in boxing as one of the leading voices in the pursuit of equal pay and opportunity for female fighters and athletes.
A matchup with Jonas awaits as another monumental, landmark addition to the boxing calendar between two names at the top of their discipline.
Over two million viewers tuned into Claressa Shields vs Savannah Marshall making it the most-watched women's professional boxing event in history and creating the biggest audience for a live women's sport event ever on Sky

"It's incredibly important every one of her fights have had historic significance and moved women's boxing and culture at large towards equality," explained Salita. "It's her desire to be the best and taking on the hardest possible challenges in the ring to create interest and drive the sport to new heights.
"From her pro debut beating Franchón Crews-Dezurn, a current unified world champion, to her second professional fight when she was the first women ever to headline a boxing card on premium cable television in prime time on Showtime, and obviously her last performance that was initially delayed due to the Queen's passing which added even more significance to her fight versus her long time rival Savanna Marshall.
"Claressa travelled thousands of miles away from her home to avenge her only loss in another event that broke viewership records for not just boxing, but women's sports.
Natasha Jonas says a fight with Claressa Shields is the test she really wants in 2023 and it shouldn't be hard to make happen

"Claressa grew up in one of the most challenging places Flint, Michigan USA. She understands her role, gives back her time and money in her community and understands what she represents around the world."
Marshall herself has also underlined her desire to take on Shields in a rematch, recently suggesting a change in tactics would guide her to victory were they to meet again.