England reporter notebook: Should Gareth Southgate have made extra call-up for depleted England? | Football News
Sky Sports News senior reporter Rob Dorsett ponders whether Gareth Southgate has left England short of numbers for Sunday's clash with Ukraine….
Fresh off the back of a momentous win in Naples – England's first victory in Italy for 62 years, and one where Harry Kane made his own history – Gareth Southgate can't even name a full bench for the home game with Ukraine.
He has only 18 outfield players to pick from. Reece James pulling out with a minor hamstring problem goes alongside Marcus Rashford, Mason Mount and Nick Pope's injury withdrawals, and Luke Shaw's suspension.
Southgate rarely makes late call-ups, but his refusal to do so here is a strange one. The England boss has explained it away by saying that it's very difficult to bring in players mid-camp, when they're not up to speed with where the other players are.
Normally, he would raid the U21s, but he said because their game was the day before the senior team, that was also problematic.
"We've just about got enough," was his slightly worrying response, when asked about resources.
At least England's problems in midfield have eased.
Gareth Southgate says he really likes Ivan Toney but there is always the dual objective of balancing the desire to see players against the priority to win the game

Jordan Henderson came into St George's Park off-colour as he recovered from illness, Jude Bellingham limped off in Naples with a knee knock, and Kalvin Phillips played almost twice as many minutes against Italy as he's managed all season for Manchester City.
Southgate says all three are good to go against Ukraine, though he will consider the freshness of those players. That points to probably Henderson and Bellingham lining up alongside Declan Rice, with Phillips rested.
Kane will start up top again for sure. He wants to play every minute for England, and surpassing Wayne Rooney's all-time scoring record hasn't diminished his hunger for goals. The fact that Tottenham don't play again until a week on Monday, means there's no logical debate about load-management, even though it will be his second 90 minutes in three days.
Time for Toney?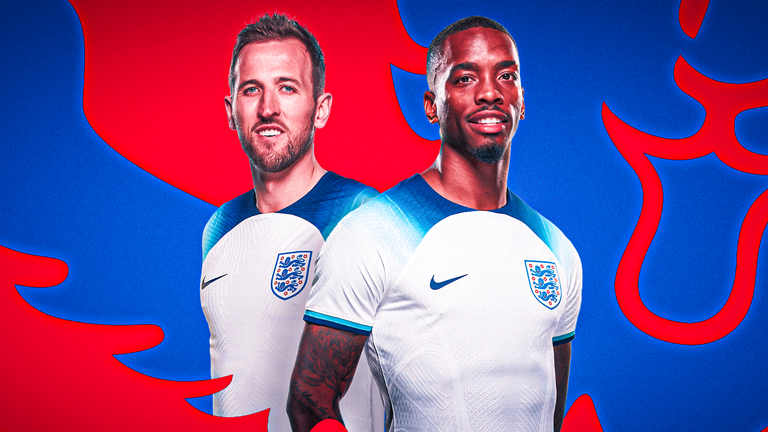 The real question is where that leaves Ivan Toney.
This is his second England call-up, but he doesn't just want to train, he wants to play. And again, he will be made to wait for his England debut.
Before the Ukraine game, Southgate said he's been impressed by Toney in training: "We really like him and he's in our thoughts."
I suspect he has a plan to bring Toney on at Wembley, if and when England are comfortable in the game.
If that situation never arises, I simply cannot see Southgate taking Kane off – and Toney may be frustrated again.
With a looming suspension from the FA, after the Brentford striker admitted to a number of charges for breaching gambling rules, Toney will be more desperate than ever to begin his international career now. Nine goals in his last 12 games is a record worthy of an England debut.
Foden to replace Grealish?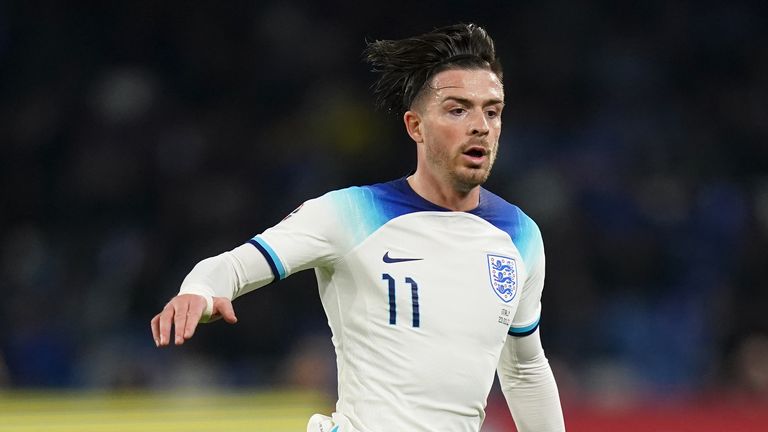 The age-old debate about which widemen to pick for England still applies. I'd expect Bukayo Saka to keep his place on the right, but Phil Foden may well get the nod in place of Jack Grealish, who struggled to make an impact against a physical Italian defence.
Ukraine haven't met up as a squad since September, such is the turmoil in their homeland. And 15 of the 25 players in the squad are still based in and around Kyiv.
But while Southgate says he has obvious sympathy for all that their opponents are going through, the focus is football.
And the England boss is thinking only of following up that big win in Italy with another at home to their second-toughest opponents in Group C.
"We need to be on six points when we leave Wembley, and to be considered a top team we have to back up that big win against Italy."
Southgate will be hoping he hasn't left England short.
Where and when is Euro 2024?
Germany are hosting the tournament which is scheduled to take place from June 14 to July 14 2024.
The format will be the same as Euro 2020 where the top two in each of the six final tournament groups will proceed to the round of 16 along with the four best third-placed finishers.
What do England need to qualify from Group C?
The group winners and runners-up advance directly to the final tournament of 24 teams.
The remaining three teams will be decided through the play-offs, featuring 12 teams selected based on their performance in the 2022/23 Nations League.
England's Group C schedule…
England will play home and away against Italy, Ukraine, North Macedonia and Malta in Group C. Their fixture list is as follows:
Mar 26, 2023 – England vs Ukraine
Jun 16, 2023 – Malta vs England
Jun 19, 2023 – England vs North Macedonia
Sep 9, 2023 – Ukraine vs England
Oct 17, 2023 – England vs Italy
Nov 17, 2023 – England vs Malta
Nov 20, 2023 – North Macedonia vs England