Lewis Hamilton: Mercedes driver says adopting Red Bull-style sidepods might make W14 slower
Mercedes have confirmed they are moving towards a new design philosophy after a poor start to the 2023 F1 season; there has been speculation they will move towards the design of the RB19; watch Australian GP live on Sky Sports F1 between March 31 and April 2
Last Updated: 22/03/23 10:48pm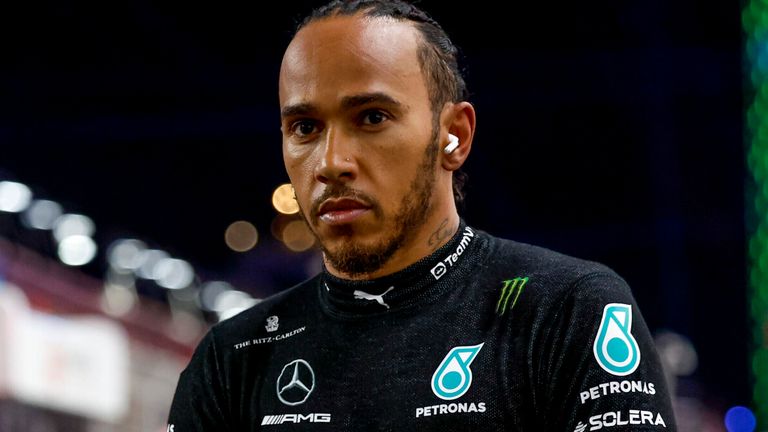 Lewis Hamilton says putting Red Bull-style sidepods on Mercedes' 2023 Formula 1 car would not improve the W14 and could actually make it slower.
After seeing their eight-year streak of constructors' titles emphatically ended by Red Bull last season, a poor start to the new campaign has prompted Mercedes to confirm they are moving away from the design concept they stuck to over the winter.
The most eye-catching feature of Mercedes' concept was their 'zero-sidepod' design, but there has been speculation they will now conform to something similar to Red Bull's more traditional design, which the likes of Aston Martin have already done with great success, enabling Fernando Alonso to start the season with two podiums.
Hamilton, who finished fifth behind team-mate George Russell at Sunday's Saudi Arabian Grand Prix as Sergio Perez led home Max Verstappen for Red Bull's second one-two in as many races this season, says he is not expecting any game-changing updates from Mercedes.
"I think we have what we have, and we're going to continue to try to work on it and extract more from it, and we'll see how quick that can happen, or whether that's possible with the concept we have," the seven-time world champion said.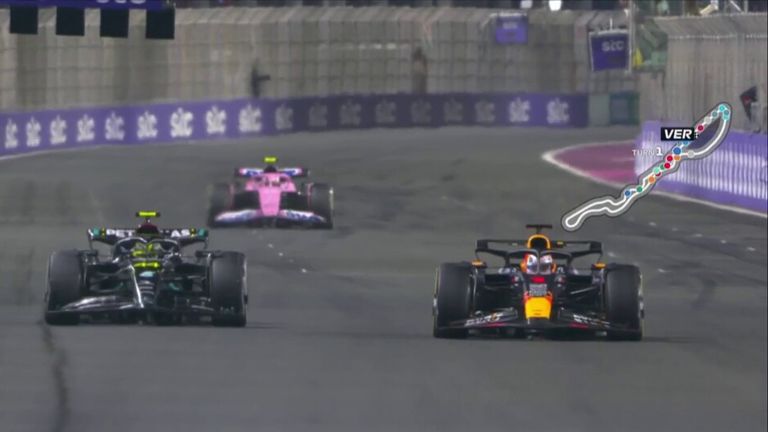 Max Verstappen breezes past Hamilton to take P8 at the Saudi Arabian Grand Prix
"And then in the short term we will start to find out whether or not we've got to make loads of big, drastic changes, I mean there are drastic changes which we will do.
"People keep talking about getting the new sidepods on the car but it's not as simple as that.
"You put the Red Bull sidepods on our car and it won't change a thing, it literally won't change a thing, it might even go slower.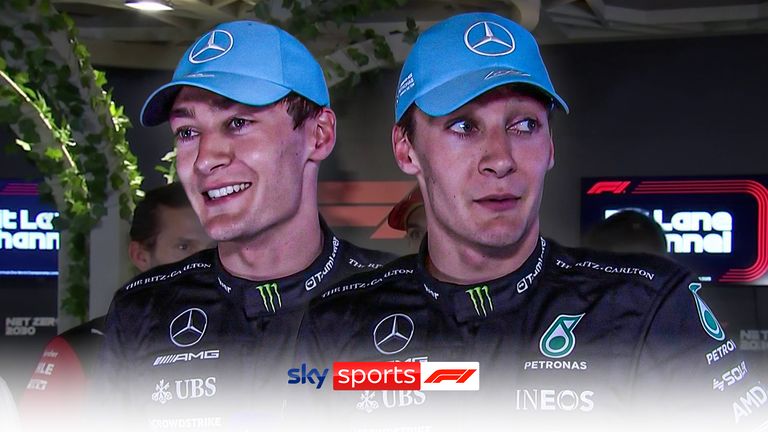 Hamilton and George Russell acknowledged Red Bull are the clear front-runners after finishing fifth and third respectively in Saudi Arabia
"It's about aero characteristics, it's how the car is balanced through the corners.
"There's so many different elements that people of course would not know because they're not aerodynamicists and you can't see it – there's a lot more to it."
'I was right about car-design issues'
After being left frustrated by his car's performance at the season-opener in Bahrain earlier in March, Hamilton created headlines when he publicly criticised his team for failing to listen to him regarding the development of their car.
Although he reflected in Saudi Arabia that he may have chosen the wrong words, and reiterated his desire to stay with the team beyond the expiration of his current contract at the end of this season, the 38-year-old maintains his opinions over car development have been proven correct.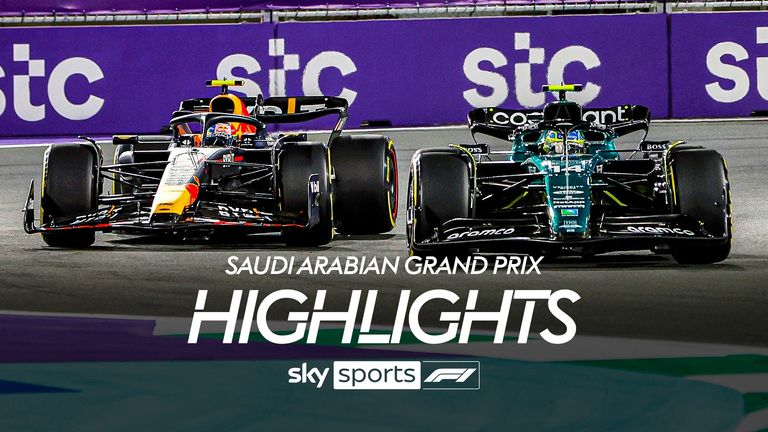 Highlights of the Saudi Arabian Grand Prix at Jeddah Corniche Circuit
"I'm one of those people that always likes to be right, but I'm not always right, but in this scenario I was right," Hamilton said.
"So it was good, it was like, 'I told you'.
"It's a team collaboration. At the end of the day I'm the driver not the designer, but I'm the gateway to the car's performance, so we're just working on continuously trusting each other in what we try to give back.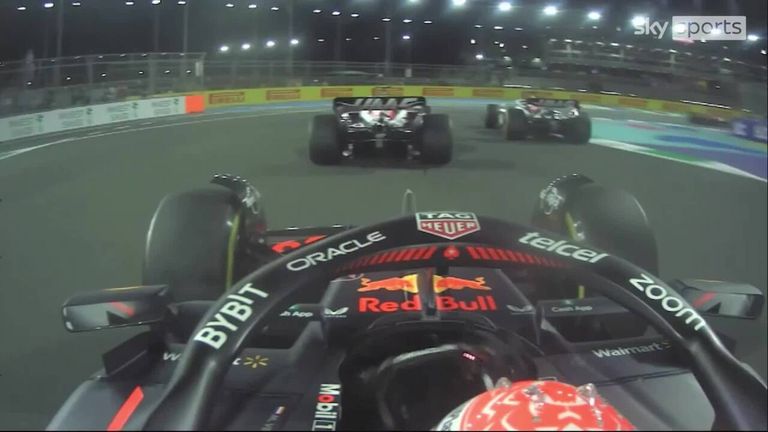 Check out all of Verstappen's overtakes from the Saudi Arabian Grand Prix where he started in P15 and finished second
"They do listen to me, I mean look at the success we've had over time, so we listen to each other.
"We've had our disagreements and that's inevitable in relationships.
"What's important is just owning up to it – 'ok, I was wrong' or 'you were wrong' or whatever it is, and then just huddle up, we're a team, so how can we fix it? What are we going to do? How much energy are you going to put into it?"
Watch the Australian Grand Prix live on Sky Sports F1 between March 31 and April 2. Get Sky Sports