Rory McIlroy supports 'unpopular' distance-reducing ball proposals made by the USGA and R&A | Golf News
Rory McIlroy on the proposals: "I know that's a really unpopular opinion amongst my peers, but I think it's going to help identify who the best players are a bit easier. Especially in this era of parity that we've been living in these past couple of decades."
Last Updated: 22/03/23 12:14pm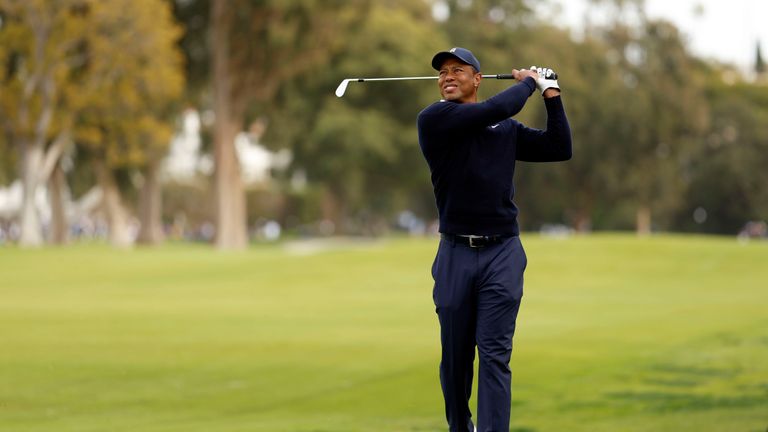 Jamie Weir explains why golf's governing bodies have proposed a new local rule to give tournament organisers the option to require the use of a distance-reducing ball.

Jamie Weir explains why golf's governing bodies have proposed a new local rule to give tournament organisers the option to require the use of a distance-reducing ball.
Rory McIlroy has backed the "unpopular" idea of a shorter ball being used in elite competition and may even use it in PGA Tour events when not required.
Golf's governing bodies said in February 2020 they intended to "break the ever-increasing cycle of hitting distance" and last week announced the proposal of a Model Local Rule (MLR) to give tournaments the option to require the use of balls which will travel around 15 yards less.
R&A chief executive Martin Slumbers and USGA counterpart Mike Whan confirmed that the MLR would apply in their own elite events, most notably the Open Championship and US Open, respectively.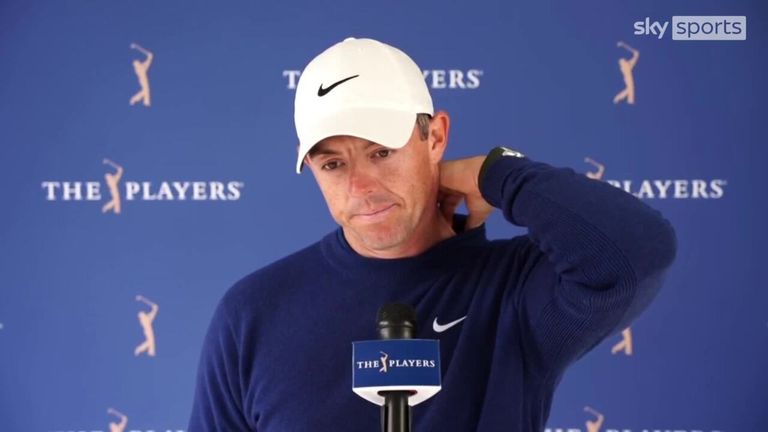 Rory McIlroy says he is 'ready to get back to being a golfer' after his hopes of a return to world No 1 at The Players were dashed with a missed cut at TPC Sawgrass.
The PGA Tour did not immediately back the proposal and it was strongly criticised by top equipment manufacturing company Acushnet and former world No 1 Justin Thomas, who plays their market-leading Titleist balls.
However, with The Masters – which McIlroy needs to win to complete a career grand slam – expected to adopt the shorter ball, McIlroy said he could choose to play it in PGA Tour tournaments even if the MLR was not adopted on the US circuit.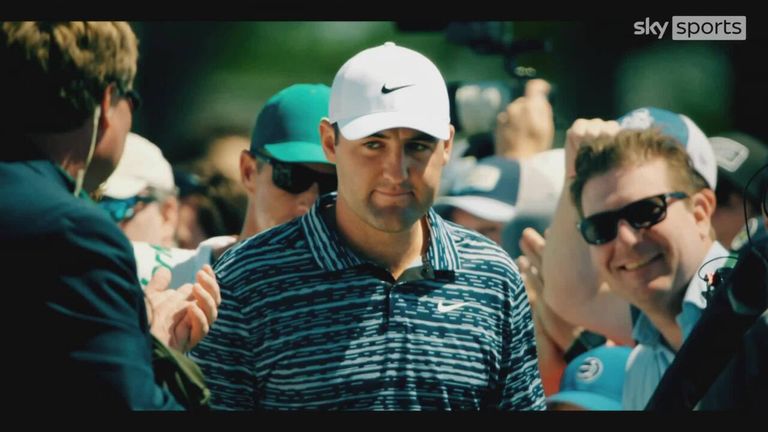 Augusta National has always been a course where dreamers can become legends, watch the 2023 Masters tournament live on Sky Sports from Thursday 6th April.
"Honestly, for me the major championships are the biggest deal, so if the PGA Tour doesn't implement it, I might still play the Model Local Rule ball, because I know that that'll give me the best chance and the best preparation leading into the major championships," McIlroy told No Laying Up.
"And again, this is personal preference and personal opinion at this stage of my career. I know that I'm gonna be defined by the amount of major championships that I hopefully will win from now until the end of my career. And that's the most important thing for me.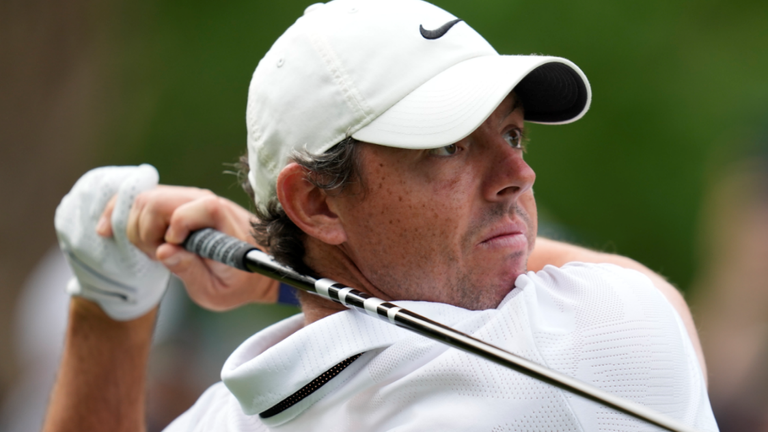 "If that gives me the best chance to succeed at the major championships and feel as prepared as I possibly can be, then that's what I would do."
McIlroy had previously accused the R&A and USGA of "self-importance" over their proposals to restrict driving distance, but at the time had seemed to miss that any changes would not be aimed at non-elite players.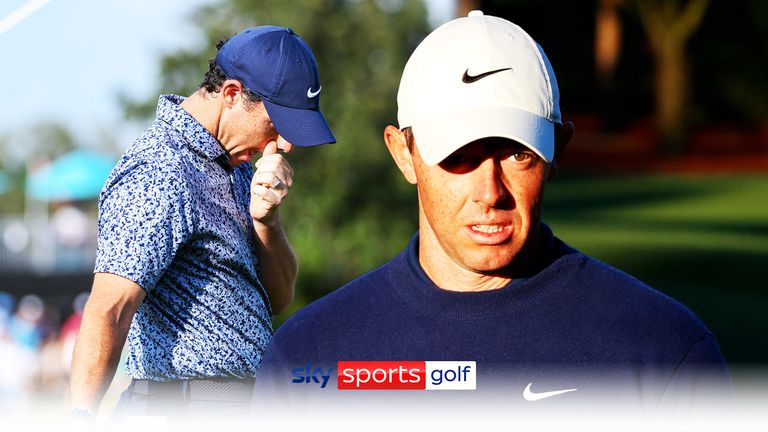 Andrew Coltart believes the role of chairman of the PGA Players Advisory Council is having a negative affect on Rory Mcllroy's form, after he failed to make the cut at The Players Championship.
"I'm glad in this new proposal that they haven't touched the recreational golfer. But for elite level play, I really like it," McIlroy added.
"I know that's a really unpopular opinion amongst my peers, but I think it's going to help identify who the best players are a bit easier. Especially in this era of parity that we've been living in these past couple of decades.
"You guys [at No Laying Up] use the term 'golf has been dumbed down a little bit at the elite level', and I completely agree. I think you're gonna see people with more well-rounded games succeed easier than what the game has become, which is a bit 'bomb and gouge' over these last few years."
Live World Golf Championships
March 22, 2023, 5:00pm
Live on
Rahm: Why change what is working?
The MLR proposal was sent to equipment manufacturers ahead of the announcement and they can provide feedback until August 14. If adopted, it would take effect in January 2026.
The change is expected to reduce hitting distance by 14-15 yards on average for the players with the highest clubhead speed, with world No 2 Jon Rahm questioning why golf's governing bodies would make such proposals.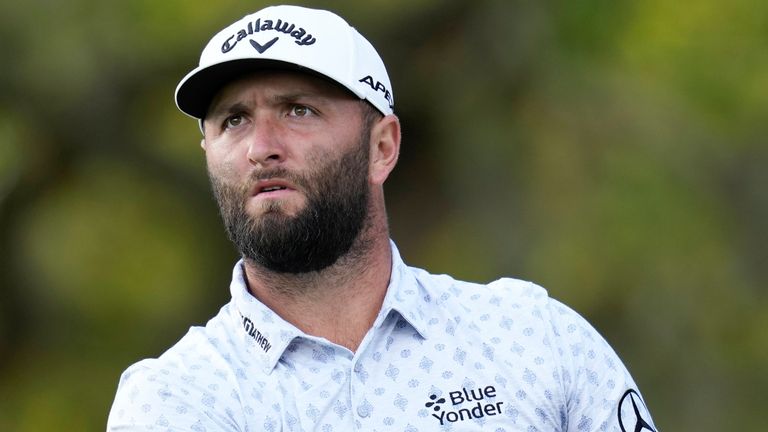 "My biggest question for them would be we're in a golden era of golf where it's exploded since COVID, a lot of people are watching, you have a completely different tour, all these things are happening for the game and it's growing," said Rahm. "Why change what's working?"
"They're hyper focused on making professional golf a little bit more difficult than it already is. I don't know why. Do I think it's the right choice? As it comes to me, I don't think it's going to matter that much.
Live World Golf Championships
March 22, 2023, 5:00pm
Live on
"It's going to be more damaging to the shorter hitters on Tour than it is for people that have distance, because if you're giving me a seven-iron as opposed to a nine-or an eight-iron, that means you're giving somebody a four or five as opposed to a seven or six.
"I'm still going to be able to stop it in most places with a seven-iron when some people might not."
Watch the WGC-Dell Technologies Match Play throughout the week live on Sky Sports. Live coverage begins on Wednesday, Thursday and Friday from 2.30pm on Sky Sports Golf, then 12.30pm on Saturday and 3pm on Sunday.