Saudi Arabian Grand Prix: Max Verstappen 'not happy' finishing second as Sergio Perez wins in Jeddah
Max Verstappen frustrated by second-placed finish in Jeddah, despite starting race from 15th place; Christian Horner says winner Sergio Perez enjoyed his best race in F1; watch the Australian Grand Prix live on Sky Sports F1 between March 31 and April 2
Last Updated: 19/03/23 9:01pm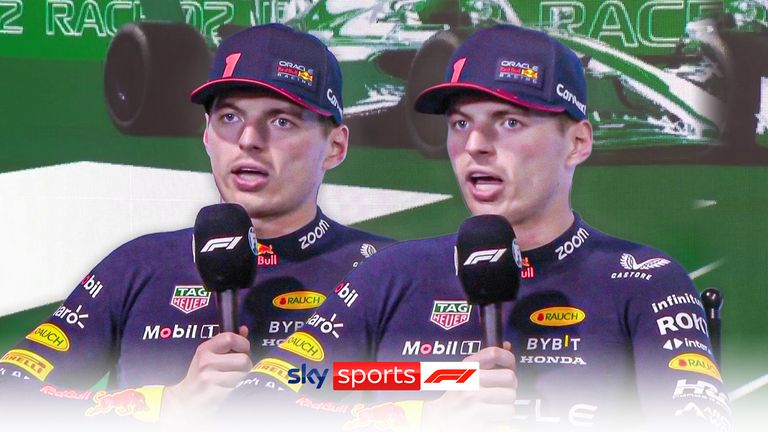 Red Bull driver Max Verstappen finished second in the Saudi Arabian Grand Prix after starting down in 15th

Red Bull driver Max Verstappen finished second in the Saudi Arabian Grand Prix after starting down in 15th
A frustrated Max Verstappen said he was "not happy" finishing second as he and Red Bull team-mate Sergio Perez were given permission to race each other at the Saudi Arabian Grand Prix.
Perez won from pole position in Jeddah with Verstappen a spot further back having surged through the field after starting in 15th spot due to a driveshaft failure in qualifying.
Reigning world champion Verstappen, whose push for victory was helped by the deployment of a safety car, said: "I recovered to second which is good and in general the whole feeling in the team is happy.
"But personally I am not happy. I am not here to be second, especially when you are working very hard back at the factory to come here in a good state and making sure everything is spot on.
"When you are fighting for a championship and it looks like it is just between two cars [Verstappen and Perez] you have to make the two cars are reliable. We have to do better, absolutely – a cleaner weekend would be nice.
"We are allowed to race so the best man will finish in front."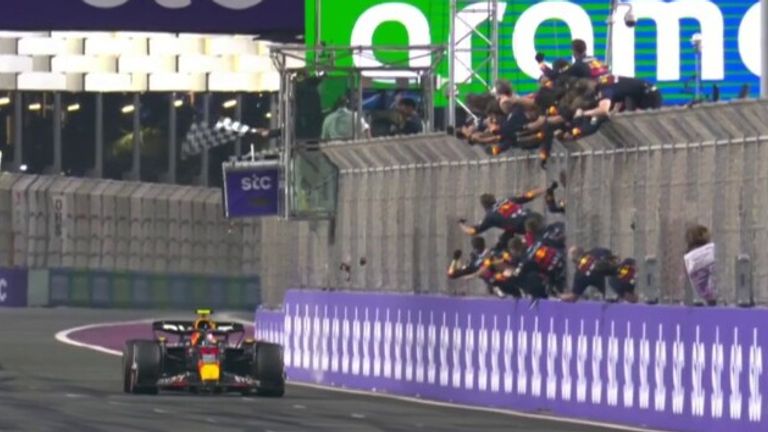 Watch the moment Perez claimed victory in Jeddah, ahead of Red Bull team-mate Verstappen
Rosberg: Verstappen's mentality 'not good to see'
Nico Rosberg, world champion with Mercedes in 2016, told Sky Sports F1 that Verstappen could have been "more "gracious".
Rosberg said: "It is not good to see. We were also told he skipped the team meeting [on Saturday] apparently.
"I don't think it's a good approach or mentality so early in the season when the team has done such a brilliant job and worked so hard. I think he could be more gracious."
Perez declared himself "ready to fight" for the world championship after his win in Saudi Arabia, saying "that's the only reason I come here."
Red Bull boss Christian Horner hailed the Mexican's success as his best in the sport.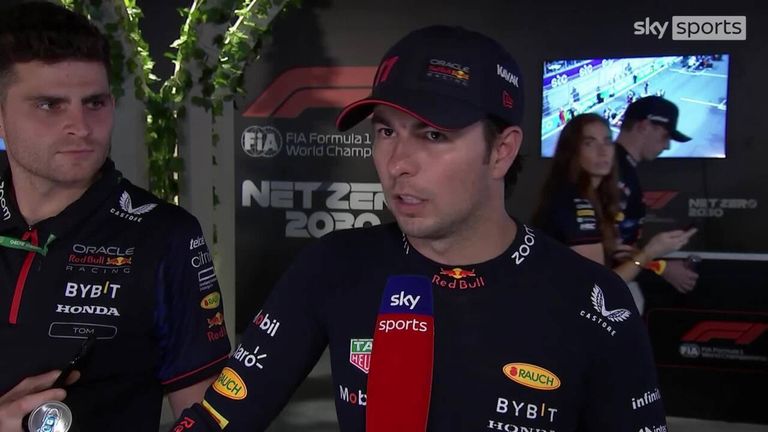 Sergio Perez is optimistic he can mount a title challenge after winning in Jeddah
Horner said: "I think that was Checo's greatest Grand Prix, his best-ever race, managing the pace, the restart. We've got a great car and two great drivers.
"We talked in the briefing [before the race] saying, 'you're free to race, but you keep it clean'. They're both competitive. We saw two drivers pushing each other."
New for 2023: Ride onboard with any driver
Sky Sports F1 viewers can experience live races from inside the car of their favourite driver thanks to a stunning new innovation for the 2023 season.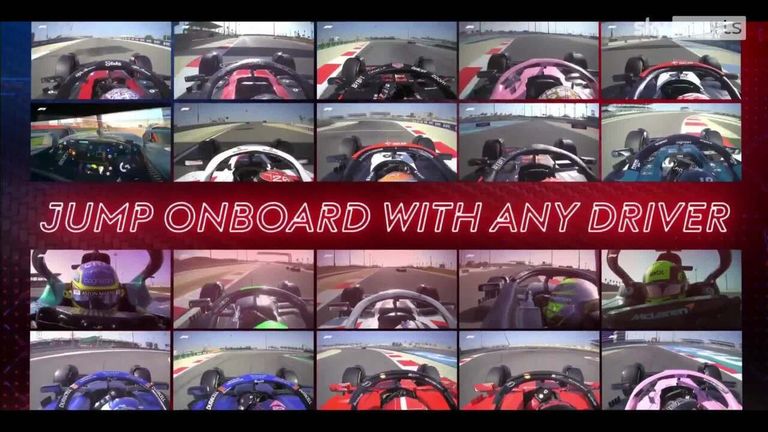 Go onboard with any driver and discover the 'Battle Channel'. Here's all you need to know about the new F1 experience on the Sky Sports App.
Sky customers with a Sky Sports F1 subscription just need to download the Sky Sports App and log in to ride with Lewis Hamilton, Max Verstappen, Charles Leclerc or any driver of their choice.
In addition to the 20 driver onboard streams, viewers will also be able to experience the Sky Sports 'Battle Channel', a split-screen offering focusing on a battle between up to three cars.
If you prefer to jump onboard through your TV screen, the service will also be available through Sky Q and Sky Glass.
This is in addition to the Race Control streams that have been available in previous seasons, including multi-screen, timing screen, driver tracker and onboard mix.
Watch the Australian Grand Prix live on Sky Sports F1 between March 31 and April 2. Get Sky Sports