Women's Six Nations 2023: Team-by-team guide | Rugby Union News
England have won the last four Women's Six Nations titles in a row and have clinched 18 championships in their history; Their campaign gets under way on Saturday March 25 against Scotland, with kick-off at 4.45pm
Last Updated: 20/03/23 12:27pm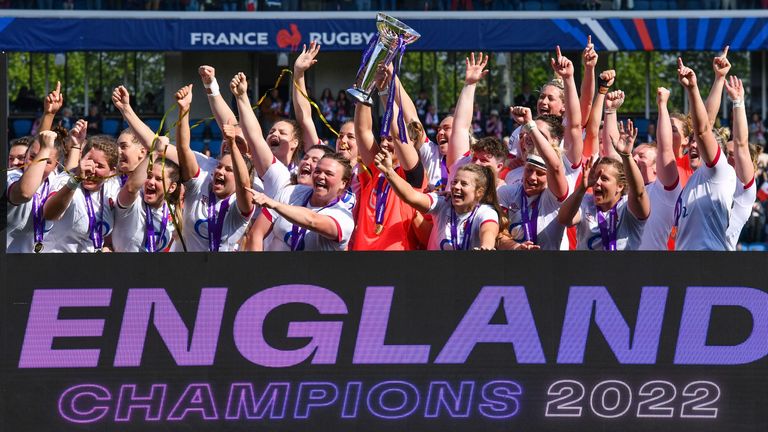 Ahead of the 2023 Women's Six Nations, we take a closer look at how each team is shaping up….
England: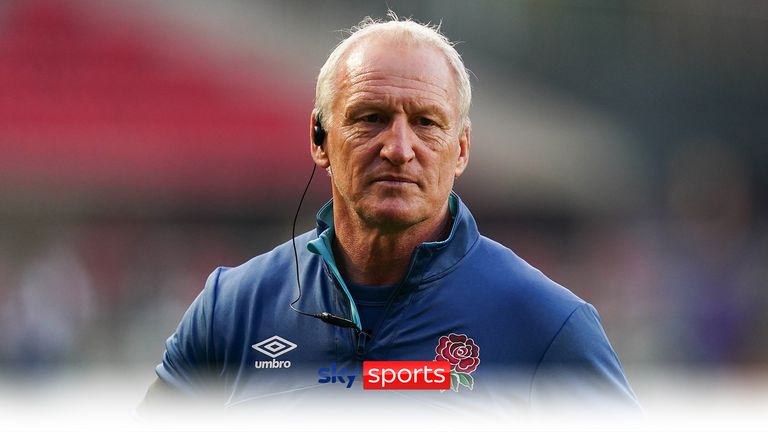 England women's rugby union head coach Simon Middleton explains why he has made the decision to step down from his role saying it was for the 'good of the programme'
2022 finish: 1st, winners
World ranking: 1st
Although England head into the Six Nations on the back of a disappointing World Cup final defeat to New Zealand, they will still be considered the firm favourites to clinch the trophy for a fifth successive year.
The Red Roses will be without influential captain Emily Scarratt, Zoe Harrison, Hannah Botterman, Vickii Cornborough and Laura Keates for their campaign, but head coach Simon Middleton has a squad full of experience, depth, and talent to choose from.
As he enters his final competition in charge, there will only be more fuel to the fire for England to take home the win in front of a home Twickenham crowd.
France: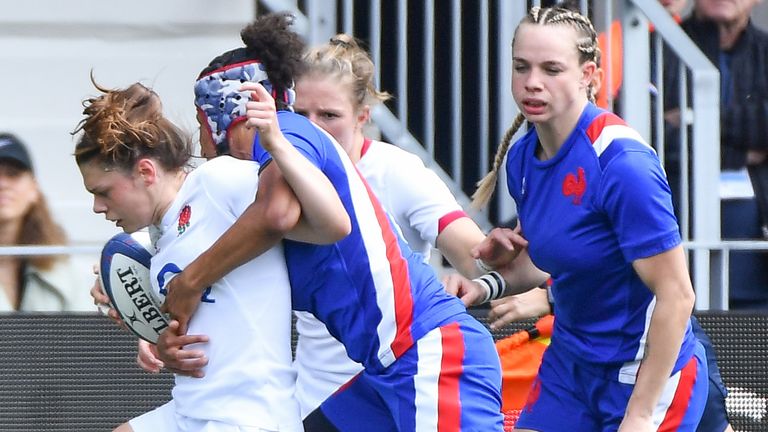 2022 finish: 2nd
World ranking: 3rd
The 2022 Women's Six Nations saw France really show their prowess and after pushing eventual winners New Zealand all the way in a World Cup semi-final, they will have the belief that they can finally cause the upset they have been looking for.
Safi N'Diaye, Celine Ferrer, and 2022 Player of the Championship Laure Sansus have all retired and will be big losses for the side but as the last team other than England to win the tournament back in 2018, they will fancy their chances.
Scotland: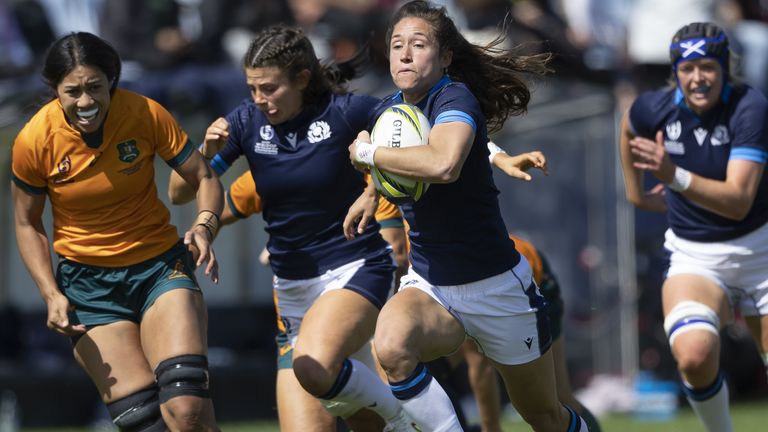 2022 finish: 6th
World ranking: 10th
The only way is up for Scotland in 2023. After suffering five defeats in 2022, they know they can improve and will be looking to cause a few upsets throughout their campaign.
They will once again face England in their opening match of the tournament and will be looking for more than the 57-5 defeat they endured last year.
With professional contracts now in place for 28 of their players, they will be hoping that the Six Nations is the moment that they start to see the gap to other teams start to close.
Wales: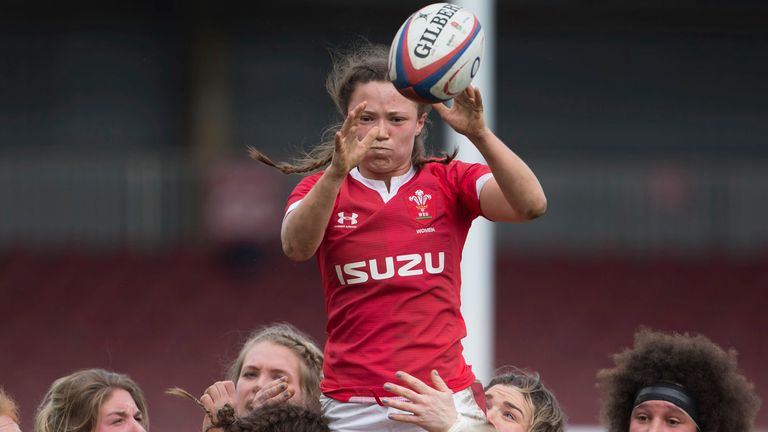 2022 finish: 3rd
World ranking: 9th
More of the same from Wales! 2022 marked a Six Nations to remember as they took third spot and with England and France going into the tournament without some key stars, this could be their chance to move another step up the ladder.
While Scotland are just starting out in their professional era, Wales enter their second year and the Six Nations could really see it start to pay dividends.
Ireland: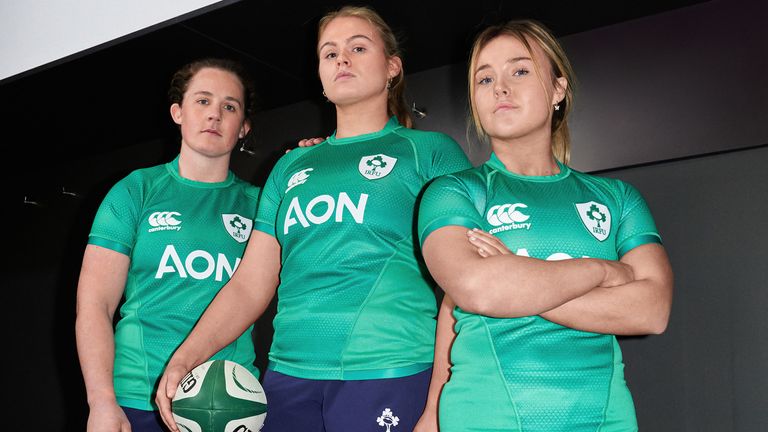 2022 finish: 4th
World ranking: 8th
They will be driven on by the Grand Slam feat just achieved by their men's side and after claiming wins over Scotland and Italy in 2022, will be looking to upset one of the other big three in 2023.
Their last Grand Slam victory came in 2013 and Irish women's rugby is only growing.
While the side with be without some of their Sevens rugby stars, including Beibhinn Parsons and Amee-Leigh Murphy Crowe, they have a strong squad and one that could mount a challenge for some sides.
Italy: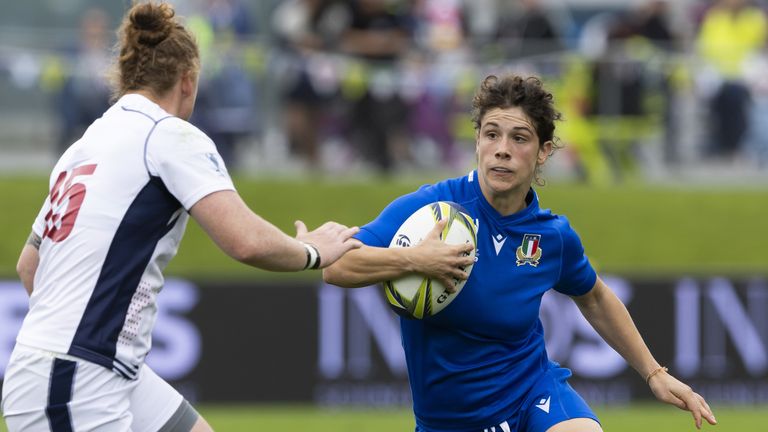 2022 finish: 5th
World ranking: 5th
If there is one side that will be entering the 2023 Women's Six Nations with confidence it is Italy.
A run to the quarter-final at the World Cup marked their best ever performance and with stars like Exeter Chiefs prop Silvia Turani in their side, wins over Ireland, Scotland, and Wales will be achievable goals.
Women's Six Nations 2023: Schedule
Saturday March 25, 2023
Wales vs Ireland (2.15pm)
England vs Scotland (4.45pm)
Sunday March 26, 2023
Italy vs France (3pm)
Saturday April 1, 2023
Ireland vs France (3.15pm)
Scotland vs Wales (5.30pm)
Sunday April 2, 2023
England vs Italy (3pm)
Saturday April 15, 2023
Wales vs England (2.15pm)
Italy vs Ireland (4.45pm)
Sunday April 16, 2023
France vs Scotland (3.15pm)
Saturday April 22, 2023
Ireland vs England (2.15pm)
Scotland vs Italy (4.45pm)
Sunday April 23, 2023
France vs Wales (3.15pm)
Saturday April 29, 2023
England vs France (1pm)
Italy vs Wales (3.30pm)
Scotland vs Ireland (7.30pm)