World Snooker Championship: Jimmy White, 60, says he is 'playing too well' not to reach The Crucible | Snooker News
Jimmy White confident of reaching the main stage of the World Snooker Championship in Sheffield after run to last 16 of WST Classic; White, 60, beats Judd Trump during tournament in Leicester; six-time World Championship runner-up has not reached Crucible since
Last Updated: 21/03/23 11:24pm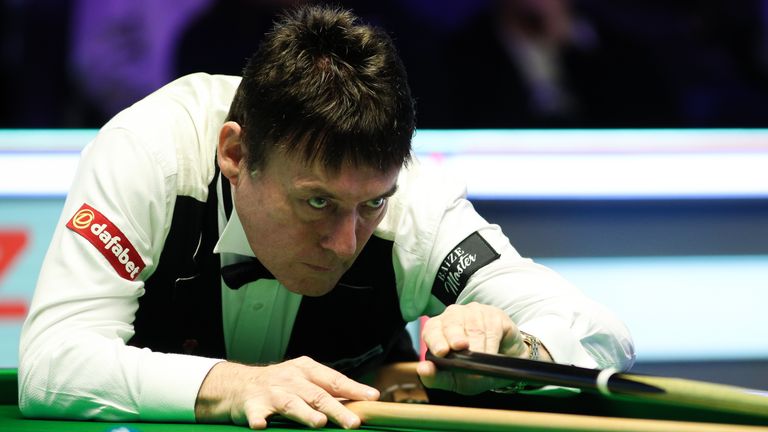 Jimmy White believes he is "playing too well" not to qualify for the World Snooker Championship in Sheffield later this spring.
White, 60, has not reached the main draw at The Crucible since 2006 but his 2022/2023 season has included a number of promising results, including making the televised stage of the UK Championship in York.
The six-time Word Championship runner-up became the first player aged 60 or over to reach the last 16 of a ranking event since Eddie Charlton in 1992 during his run at the German Masters last month.
White made the same stage at the WST Classic in Leicester this week, beating former world champion Judd Trump on Tuesday morning before being knocked out by Pang Junxu in the afternoon.
The Londoner told wst.tv: "I am playing ok, I just ran out of steam. I'll take a couple of days off now and get back to practice on Friday. I'll be getting to the Crucible, I am playing too well."
Speaking after beating Trump, White said: "I was really nervous, but it's ok to be nervous because it means you're alive at my age.
"If you're not a fan of Judd Trump you're not a fan of snooker. The last five times we've played he's beaten me, so this is a big win for me."
The World Snooker Championship qualifiers start on April 3 with the first-round proper under way on April 15.
O'Sullivan: Snooker 'the worst it has ever been'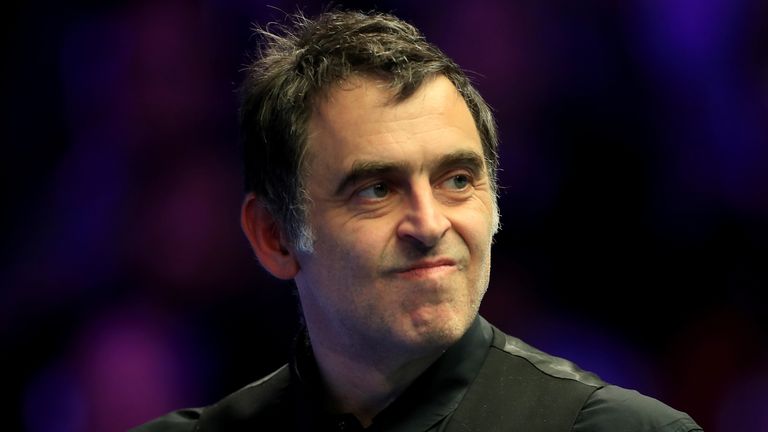 Ronnie O'Sullivan, who won a record-equalling seventh world title in 2022, recently told The Sun that snooker is in a "bad place" and called for the injection of greater prize money in the sport and some fresh ideas.
The 47-year-old, who withdrew from the WST Classic ahead of his second-round match due to an elbow injury, said: "[Snooker] is probably in the worst place it has ever been.
"The image of the sport, it's a bit like a pub sport now. It's in a bad place. It's in trouble. I have carried the sport pretty much for the last 20-30 years. It's not one player. It's the sport."
World Snooker has responded to O'Sullivan's comments, insisting there is a bright future for the sport.
A spokesperson said: "Last week we held a constructive meeting with the players, unfortunately Ronnie chose not to attend, where we set out our vision for the future of snooker and addressed issues which are important to the players.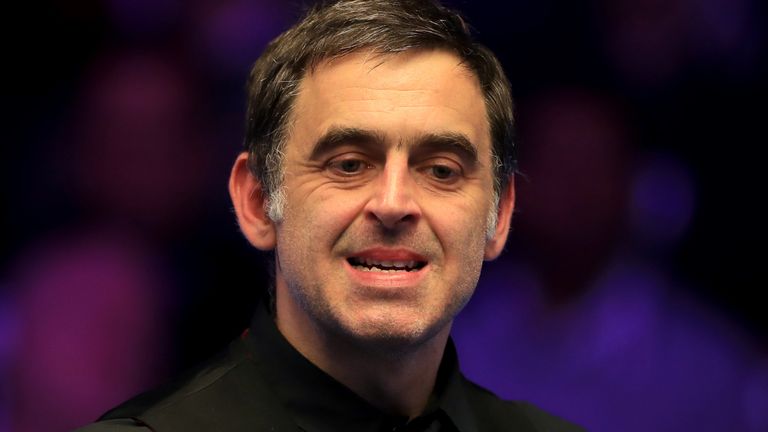 "The outcomes were positive, and players were encouraged by the progressive strategy set out by WST [World Snooker Tour].
"WST is working diligently across many of the areas Ronnie has raised and is achieving considerable success as a result.
"We are working with the leading agencies in sports, whose clients include the Premier League, FIFA, Ryder Cup and The Masters.
"Our long-term strategy is based upon best-in-class analysis and driven by data. We would always welcome Ronnie to share his ideas and discuss our plans and strategy directly with WST."