Craig Breen: Irish rally driver killed in crash at pre-test event in Croatia | Motor Sport News
Craig Breen died at a test event for the Croatian round of the world championship; his co-driver James Fulton escaped unharmed; Motorsport Ireland president Aiden Harper: "The Irish motorsport community is numbed by this tragic news. Craig was a world-class driver and a world-class person"
Last Updated: 13/04/23 5:22pm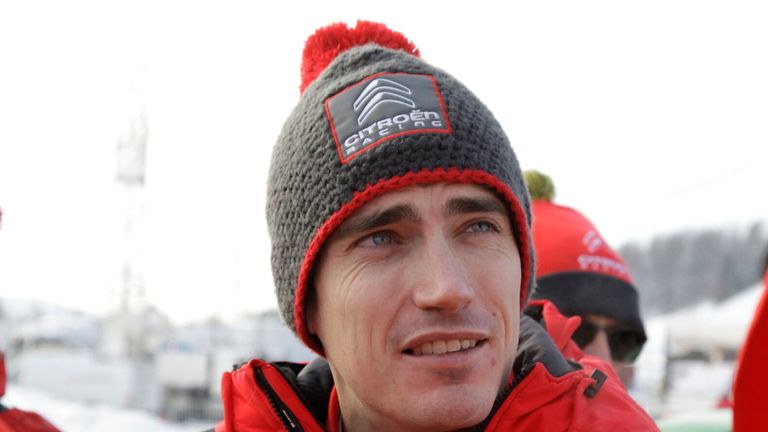 Irish driver Craig Breen has died aged 33 after a crash in testing ahead of of the Croatia Rally.
Breen, who competed for Hyundai, had been taking part in a pre-test event in Croatia ahead of the latest round of the world championship.
His car is thought to have gone off the road and collided with a pole on Thursday while he was preparing for his second rally of the season next week, according to reports.
A statement from Hyundai Motorsport announced Breen's death in a statement, saying it was "deeply saddened to confirm that driver Craig Breen today lost his life following an accident during the pre-event test for Croatia Rally".
The team said co-driver James Fulton had avoided injury during the incident, which happened just after midday local time.
"RIP Craig" was trending on Twitter as tributes were paid to Breen.
New Zealand rally driver and Hyundai ambassador, Hayden Paddon, described him as a "legend of a human being and driver", tweeting: "The sport is poorer without you. RIP Craig and my wishes are with all your family at this devastating time."
The World Rally Championship posted on Twitter: "The WRC family is shocked and saddened to learn of Craig Breen's passing. Our thoughts and condolences are with the family and friends of Craig at this incredibly sad time."
Motorsport Ireland president Aiden Harper said in a statement: "The Irish motorsport community is numbed by this tragic news. Craig was a world-class driver and a world-class person."
Breen started his career as a co-driver before switching to driving in 2008.
He finished second at Rally Sweden in February when he made his return to the team on a part-time basis, after a year with M-Sport Ford.
He achieved second place in six rallies.
Breen is the first fatality in the world championship since German junior co-driver Joerg Bastuck in the 2006 Rally of Catalunya.