Red Bull chief Christian Horner reiterates accusations over rivals contacting sponsors after cost cap breach
Christian Horner says a rival Formula 1 team contacted Red Bull's sponsors to suggest their partnership was bringing the brands into "disrepute" following the team's 2021 cost cap breach; Horner has confirmed he does not believe rivals were trying to "steal" Red Bull's sponsors
Last Updated: 21/04/23 1:59pm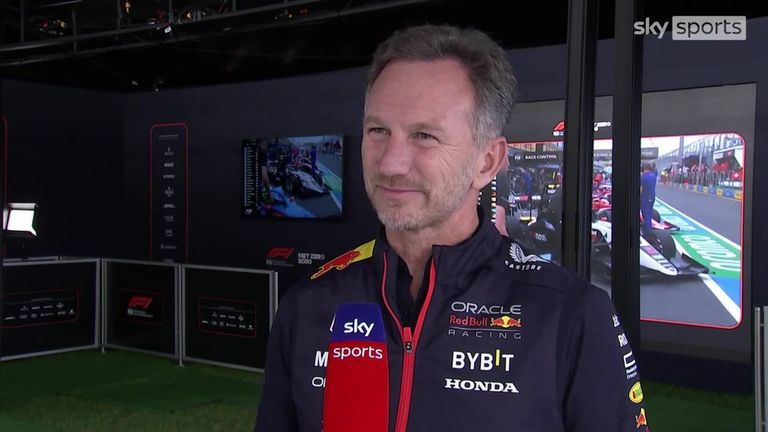 Christian Horner reiterated accusations against a rival Formula 1 team for contacting Red Bull's sponsors

Christian Horner reiterated accusations against a rival Formula 1 team for contacting Red Bull's sponsors
Red Bull boss Christian Horner has clarified his comments regarding rival Formula 1 teams contacting the reigning constructors' champions' sponsors following their 2021 cost cap breach.
Following a March interview with The i, there was confusion as several reports followed suggesting that an un-named rival had tried to steal Red Bull's sponsors.
This followed the team being penalised in October last year for breaching cost cap regulations during the 2021 season in which Max Verstappen claimed his maiden world championship.
After admitting to a 'minor' breach – amounting to $2.2m – Red Bull were given a $7m fine and had a limit on their development time imposed for a 12-month period.
Speaking to Sky Sports F1 at the Australian Grand Prix, Horner said: "It wasn't about stealing sponsors.
Highlights of the Australian Grand Prix at Albert Park Circuit
"I think what you're referring to was a reference that several of our sponsors were contacted by one of our rival teams saying that we were perhaps bringing them into disrepute.
"So that was I think the comment that you were referring to."
Asked which team he believed had been in contact with Red Bull's sponsors, Horner added: "I'll let your imagination run away with you."
Horner explains Red Bull upgrades
Despite the penalty, Red Bull have started the 2023 season in dominant fashion, winning all three races, and claiming one-two finishes in two of them.
They already hold a 58-point lead over nearest challengers Aston Martin in the constructors' championship, but Horner insists his team must continue to build a lead given he expects the wind-tunnel restrictions to have a greater impact later in the season.
"We have to remember that other upgrades are coming through with other teams," he added.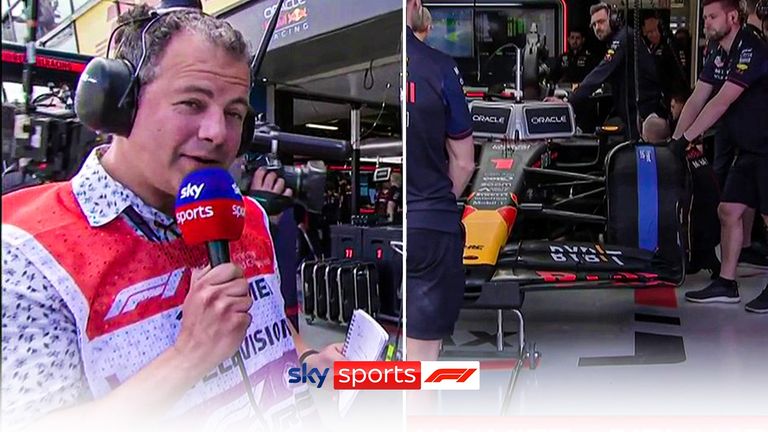 Sky F1's Ted Kravitz explains how Red Bull's new upgrades could ensure they go even quicker in future races
"We have a significant disadvantage in the amount of wind tunnel time and our development capacity this year, and therefore whilst we have a competitive car, it's important we get those points on the table as quickly as we can."
Red Bull brought updates to Australia in the form of a new front wing, front-wing endplates and rear-brake ducts, which were more significant changes than anything Ferrari or Mercedes added to their cars.
"Rather than full components, it's bits and pieces and it's part of the evolution of the season," Horner said. "Each team will pick and choose where they want to bring these things in. That's what we've picked.
"I think they (Ferrari and Mercedes) are probably saving for something fairly more significant, from what we hear, and of course the cost of that is significant.
"Therefore, they're probably bundling up into one major package rather than drip-feeding."
The Formula 1 season resumes with the Azerbaijan Grand Prix from April 28-30, with the first Sprint weekend of the 2023 season shown in full live on Sky Sports F1. Watch Saturday's Sprint at 2:30pm and Sunday's race at 12pm. Get Sky Sports