Hull KR assistant coach Danny McGuire dreaming of writing Challenge Cup history with Robins | Rugby League News
The men's Challenge Cup Final takes place on Saturday August 12, with kick-off at 3pm; Danny McGuire will be hoping to see Hull KR lift the trophy for the first time since 1980; he won the Challenge Cup twice with Leeds Rhinos
Last Updated: 08/08/23 1:32pm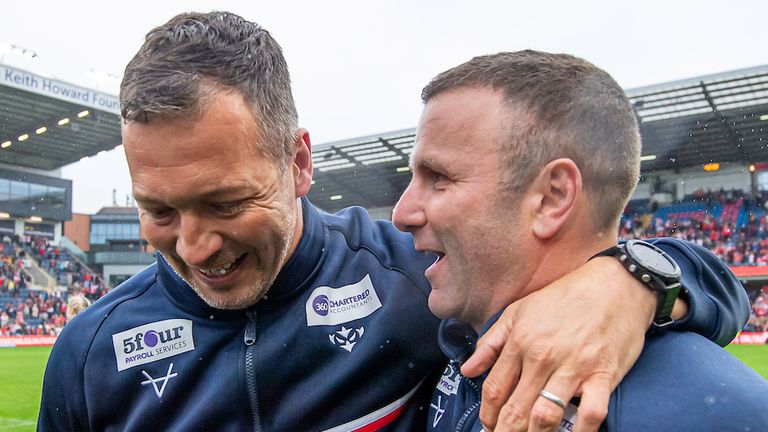 Hull KR assistant coach Danny McGuire knows what it takes to win on the biggest stage and will be using that experience to try and help guide the Robins to a famous Challenge Cup victory.
McGuire won the Challenge Cup twice in his time as a player for the Leeds Rhinos, but is now ready to write some more history for the Robins as they look for their first Challenge Cup win since 1980.
Whoever's name is etched on the trophy on Saturday will create some history, Leigh last winning the Cup in 1971, but McGuire knows just what it would mean to the Robins players to bring silverware to Hull once again.
"I think it will be huge. The players that won the cup in 1980 are revered in the city and the players' names are absolute legends of the club," said McGuire.
"It would be brilliant for some of our boys to get that recognition as well.
"It has been a long time since the club has had silverware and we have got a real opportunity to write history.
"It isn't going to be easy so we need to play well, we need to win those moments, and give ourselves a good chance."
From an outside perspective, it has seemed like the Robins have been on an upwards trajectory for the last few years, which is a view shared from inside the club as they look to fulfil their fans' high expectations and bring home a trophy.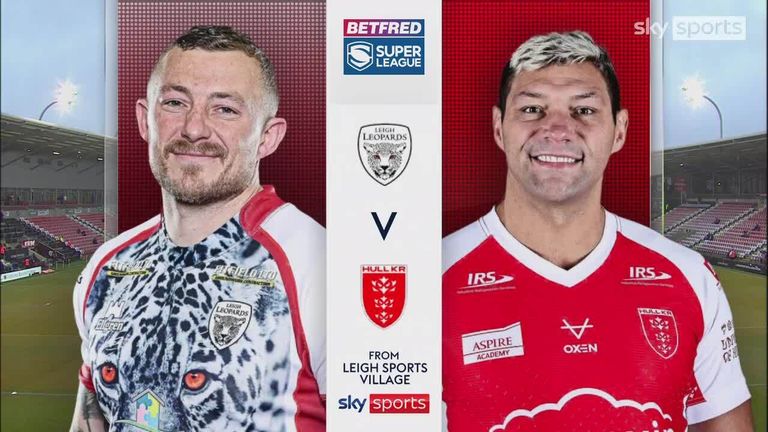 Highlights of the Betfred Super League match between Leigh Leopards and Hull KR.
"I think the club is in a really strong position, there are some really good things going on," said McGuire.
"Obviously on the field and then off the field is just as important – development of the ground, potential training academy being built, investment.
"Just the standards of everything, from my first involvement in the club, have increased. I think expectations from within and out have increased as well.
"The fanbase is second to none. It will be really nice if we can go there on Saturday and reward them for their support.
"It is such a prestigious, historical competition and everyone loves it so to be part of occasions in our sport is really special for the club and everyone is really excited and wants to get on with it now.
"Everyone just looks forward to game day and the boys are really excited about that."
The last time Hull KR made it to a Challenge Cup Final was 2015 and they faced a dominant Leeds Rhinos side in which McGuire featured, the Rhinos runaway 50-0 winners.
Not only was McGuire on the Rhinos side in that final, Leigh Leopards winger Tom Briscoe featured for Leeds and scored five tries alongside fellow Leopard Zak Hardaker and current Hull KR winger Ryan Hall, adding the subplots of Saturday's final.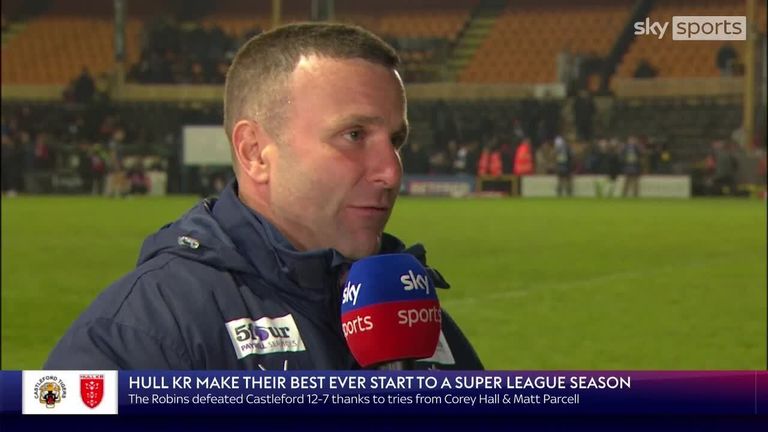 Hull KR head coach Willie Peters discusses the club's 'special' fans after the victory over Castleford Tigers.
"I think that was one of our best performances, rarely in sport do you have perfection, but that wasn't far off," he added.
"Defensively we had a plan, offensively we had a plan, and very rarely does that match together but it was a really special day.
"Before that I had a love-hate relationship with the Challenge Cup. I had lost a few finals and up until 2014, it had not been a great competition for me personally or the Rhinos. Then we found a way to get the job done.
"There are some interesting subplots but it is good to see so many familiar faces there.
"They have got some good experience of playing in the final and we have got a few players who have done it, so hopefully their experience will rub off on the boys.
"I think it is good for the game that there are two teams there that haven't been there for a while.
"Both teams are really well supported, have got a really loyal fanbase, so it should be a really great occasion."