Jay Monahan: PGA Tour commissioner confident PIF agreement will be reached after 'sincere' negotiations | Golf News
PGA Tour commissioner Jay Monahan remains confident of a "positive outcome" to Saudi Arabia's Public Investment Fund after talks; "I would say that we operate in good faith and I see that on both sides"
Last Updated: 22/08/23 7:20pm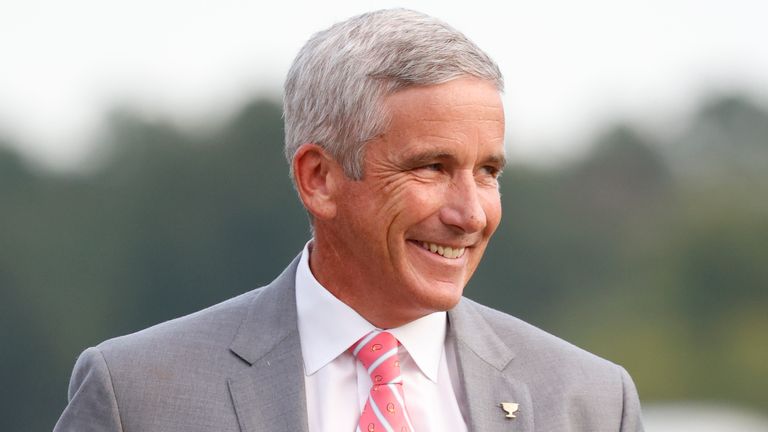 PGA Tour commissioner Jay Monahan believes a definitive agreement with Saudi
Arabia's Public Investment Fund will be reached thanks to the "sincerity and
intensity" of the negotiations.
Masters champion Jon Rahm admitted players felt a sense of "betrayal" when the proposed deal between the PGA Tour, DP World Tour and the PIF, which bankrolls LIV Golf, was announced out of the blue in June.
Monahan faced calls to resign when the Framework Agreement was revealed, while Tiger Woods has since joined the PGA Tour's policy board in response to anger from players who felt blindsided by the deal.
Monahan said he did not see such moves as an indictment of how the Tour had been run and insisted the Framework Agreement was not signed solely to halt the costly litigation between golf's rival factions.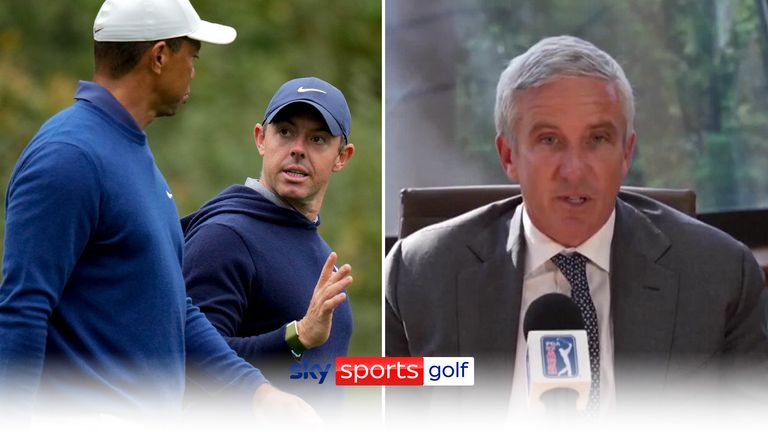 Jay Monahan explains why he didn't consult with Tiger Woods and Rory McIlroy before announcing the merger with LIV Golf
"I would say that we operate in good faith and I see that on both sides," Monahan said in his annual press conference ahead of the season-ending Tour Championship in Atlanta.
"If you were to see the amount of conversation and the amount of time the PGA Tour, DP World Tour and PIF are spending working forward from a framework to a definitive [agreement], I think you'd see the sincerity of the efforts there.
"There are frequent talks. We're probably right where I would expect that we would be. There's an intensity and there's an urgency and there's a lot of work, good work, that's being done."
PGA Tour president Tyler Dennis, who is leading the talks along with chief operating officer Ron Price, added: "Ron and I have been actively engaged weekly, multiple times a week.
"It progresses daily and it's very positive and collaborative in nature."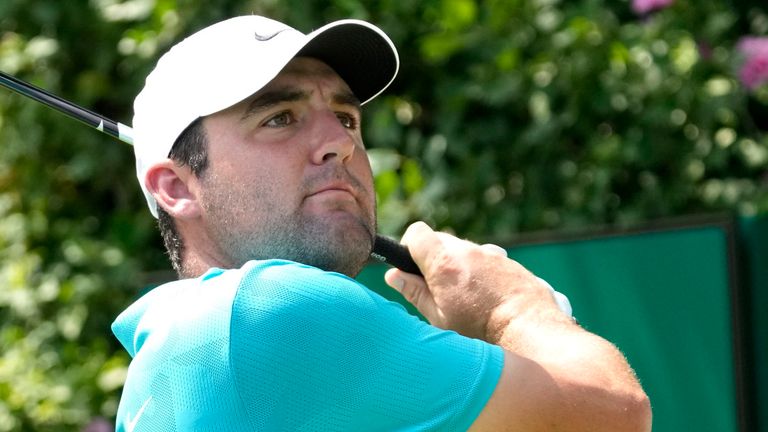 World No 1 Scottie Scheffler admitted last month he was concerned about the lack of detail on the proposed deal, with the future of the LIV Golf League and possible reintegration for LIV players on the PGA Tour among the major issues to be resolved.
Monahan would not answer a specific question on LIV Golf's future, but feels the players understand the need for confidentiality.
"I think if I were to succinctly put it, and this is the way Jack Nicklaus put it to me, the proof is in the pudding," Monahan added.
"So I think players are now saying, 'OK, I understand what we're trying to accomplish and why we've taken this step. I understand the confidential nature of what we're dealing with and how you plan to handle that within the governance.'
"As we move forward… there's a responsibility, an expectation from them towards me and the team that we're going to be in a position to communicate a positive outcome for the PGA Tour."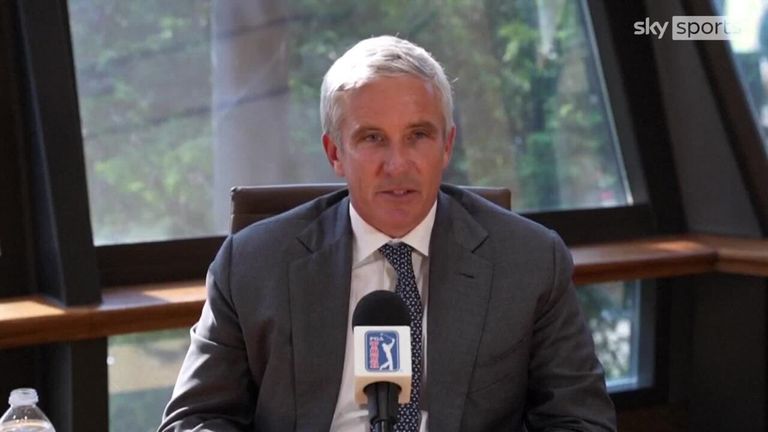 Jay Monahan explains why the PGA, DP World and LIV Golf Tours are merging after a year of competing against each other
Asked what he viewed as a positive outcome, Monahan said: "It is the PGA Tour partnering with PIF, having PIF be a minority investor in NewCo with the PGA Tour, with full-board governance and operational control of the Tour and ultimately the men's professional game moving forward."
Monahan, who stepped down from his role for a month due to anxiety shortly after the proposed deal was announced, said he had "never felt better" and was willing to testify before a Senate subcommittee if required after being unable to do so in July.