England 27-10 Argentina: Steve Borthwick sensed players felt they had been written off too early | Rugby Union News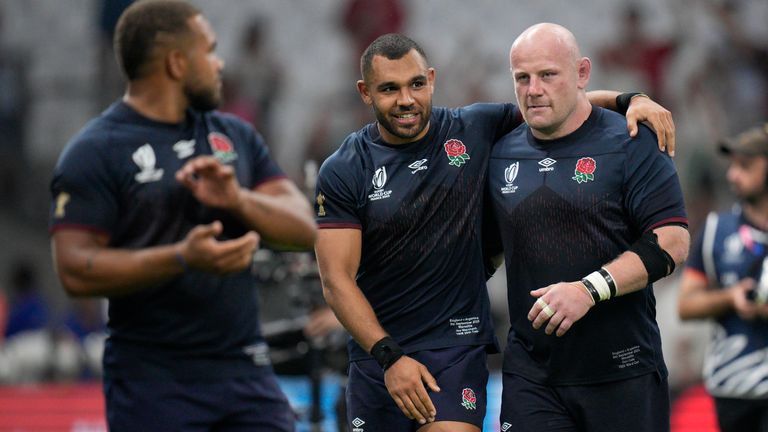 Steve Borthwick admitted his England players felt they had been written off too early ahead of their 27-10 victory over Argentina in Saturday's World Cup opener, delighting in being able to prove the doubters wrong, against the odds.
A poor build-up to the World Cup had seen Borthwick's team win three times in nine Tests – and with injury and suspension problems to deal with, expectations were low coming into the tournament.
But despite the loss of Tom Curry to a third-minute red card, the boot of George Ford proved pivotal as England posted a remarkable victory in Marseille, one that felt that bit sweeter for Borthwick, given the negative press in recent weeks.
"I talked in the week about how I sensed from the players that they felt they'd been written off a little too early," Borthwick said. "I think we've got a quality group of players and I reiterate that again, and you saw that on the pitch today [Saturday].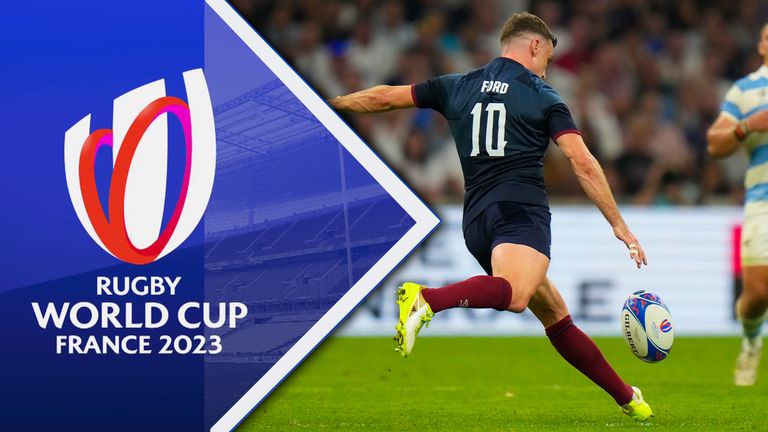 Highlights from day two of the Rugby World Cup in France where there were opening victories for Italy, Ireland, Australia and England. Credit: RWCL
"That blend of experience – a lot of people have been talking and writing columns about that experience and I thought the players showed their experience [Saturday] on the big occasion.
"I am really pleased for the players because they have been putting in an enormous amount of hard work and you want to see the reward of it and players started to see the reward."
Before this summer, March 2021 was the last time Ford started in a Test match for England. Indeed, some brief cameos in the 2022 Six Nations aside, Ford had been a man seemingly kicked to the curb by his country.
Borthwick was grateful to Ford for keeping his cool with the boot, but also praised the character of the forgotten man in England's hour of need.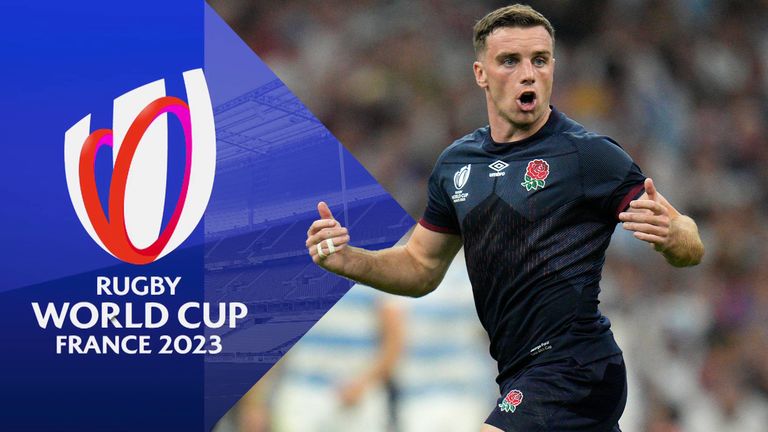 Sky Sports News' Eleanor Roper reports from Marseille as England answered their critics with a dominant win over Argentina in their World Cup opener
"I thought George Ford was magnificent," he added. "We can all talk about his kicking, what he did scoring the points but the composure and the management he showed throughout.
"Tonight [Saturday] is another example of the great leadership in this England team. A lot has been said in the past about the leadership within the England team but what I see is a group that is packed full of senior pros who are fantastic leaders. Like the man next to me [Courtney Lawes], George Ford, we could discuss Jamie George, Ellis Genge, the list could go on.
"His [Ford's] ability to think clearly in the highest-pressure circumstances is exemplary. You can tell with those players they seem to have more time. When he was kicking those drop-goals, it felt like he had more time. When he was kicking those high balls, it felt like he had more time, and that is a sign of a real top-quality player."
Disciplinary concerns are becoming an issue for England, however.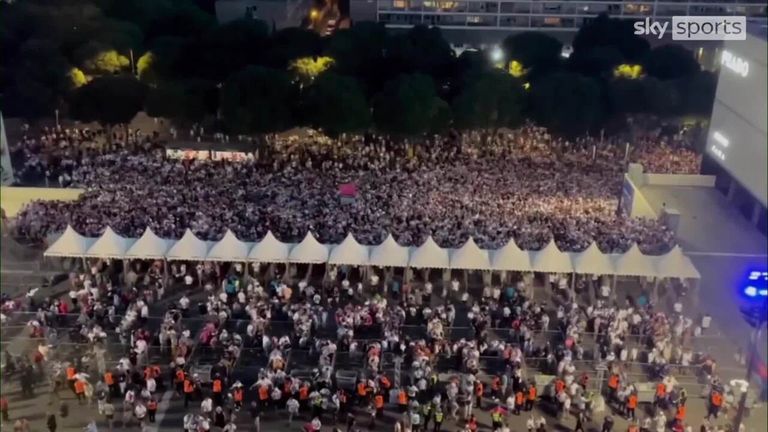 Hundreds of England fans missed kick-off in England's Rugby World Cup opener with Argentina due to lengthy queues outside the stadium
Four weeks ago at Twickenham, England skipper Owen Farrell caught Wales flanker Taine Basham direct to the face with a high tackle and was shown a red card, before Billy Vunipola was dismissed for a shoulder-to-head tackle on Ireland prop Andrew Porter in Dublin a week later.
"That will now go into a disciplinary process so I won't comment on it," Borthwick added. "We want 15 players on the pitch, it's happened too often, and we need to ensure it doesn't happen any more, it makes it very, very difficult. But the response to that from the players was magnificent."
Ford to the forefront at crucial moment
Ford was the name on everyone's lips after the hard-fought win in Marseille.
He was starting largely because Farrell is suspended. The skipper remains banned for England's next World Cup Pool D clash against Japan on Saturday, September 16, so Ford will take the wheel again and will do so filled with confidence.
"He just sees things that a lot of players don't see," captain Courtney Lawes said. "And obviously he's not just got the job of getting himself up, he's also got to organise the team around him and he does that exceptionally well.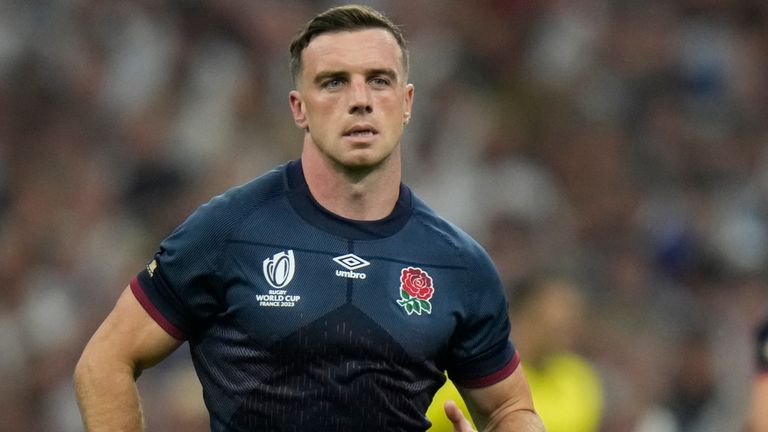 "Today [Saturday], he really put us in a position to go and win that game."
Full-back Freddie Steward said: "He is one of those players that make it look so easy. He makes everyone else look great and that's the telling side of a player like George.
"He's a dream to play with. It's so nice when you stand behind him and he's slotting drop goals for fun, it makes everyone else's life a lot easier. He's such a tactician.
"It's very easy when you lose a man to hit the panic button and everyone's like 'Argh' and heads are in the air but Fordy was ice cool about it and when you have one person doing it, it radiates around the team."
"To have someone like him at 10 you just trust him. You trust that he is going to make the right decision."
Two of his three drop-goals were also pieces of skill produced to the finest quality. The first, snapped from distance came from nowhere, while the second four minutes later was arguably even better, as he struck it from further out, virtually on halfway.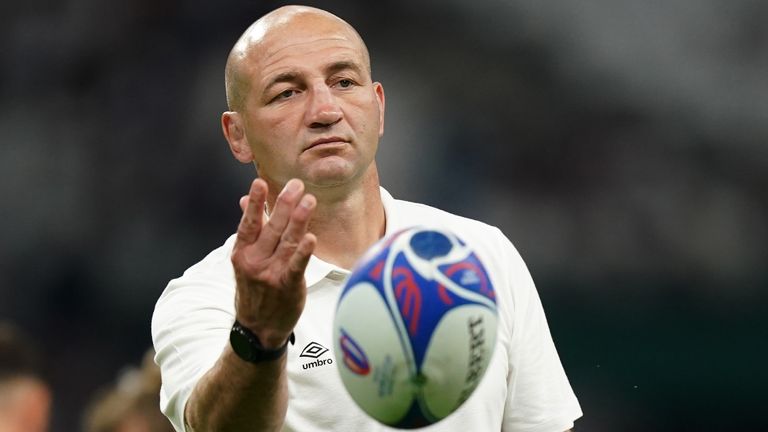 Such critical point-scoring was all part of the plan.
"Marcus (Smith), Faz [Owen Farrell] and myself do some drop-goals after every session," Ford said. "It is such a crucial, critical weapon at times, and you've seen how influential it has been at World Cups. We get the nines [scrum-halves] to pass us the ball and get other players to put pressure on us. We try to make it as realistic as possible.
"The thing with drop-goals is the best time to take one is when the opposition least expect it. So you try to disguise it a bit, to give yourself more time and space. But the whole plan wasn't about drop-goals, it was just about imposing pressure and coming away with points.
"We were laughing because out of this squad, Danny Care is the one who has the most drop-goals for England, so I thought 'That's not right, I need to put an end to that'."