Lewis Hamilton: Christian Horner 'can't see' shock move from Mercedes to Red Bull
Red Bull's Christian Horner does not see Lewis Hamilton making a move from Mercedes to join Max Verstappen or Sergio Perez; Horner told Sky News: "They're committed as a pair for next season…I can't see where we would be able to accommodate Lewis"
Last Updated: 23/03/23 12:08pm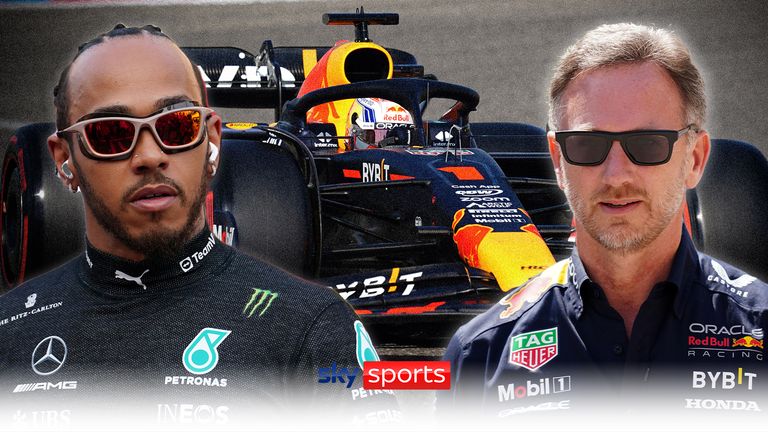 Red Bull team principal Christian Horner rules out a move to his team for Lewis Hamilton

Red Bull team principal Christian Horner rules out a move to his team for Lewis Hamilton
Red Bull boss Christian Horner has ruled out a move for Sir Lewis Hamilton to join his team, with the Briton's contract at Mercedes expiring at the end of the season.
Mercedes boss Toto Wolff admitted at last weekend's Saudi Arabian Grand Prix that he would have "no grouch" with the seven-time champion if he were to leave the Silver Arrows after a "year or two" without improvement.
Red Bull ended eight seasons of Mercedes constructors' dominance in a 2022 season that saw Mercedes only win one race and, for the first time in his Formula One career, Hamilton was unable to stand on the top step of the podium.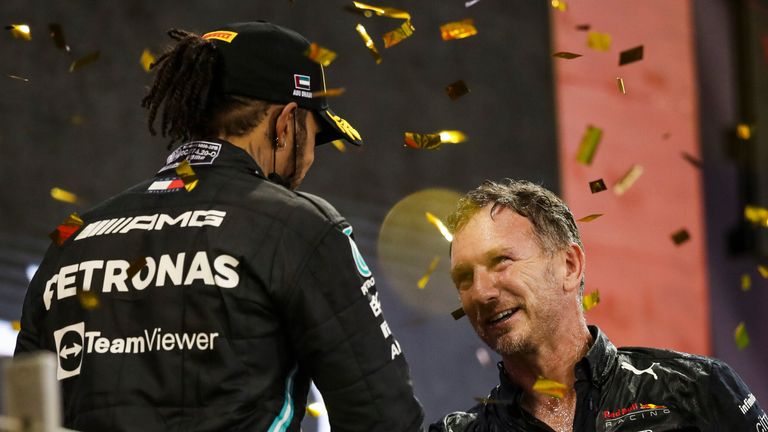 Red Bull have shown that they are the team to beat again this year, with back-to-back one-two finishes in Bahrain and Saudi Arabia, with defending champion Max Verstappen winning the opening race while Sergio Perez took victory on Sunday.
Horner was asked by Sky News' Ian King whether Hamilton could make a shock move to the reigning constructors' champions.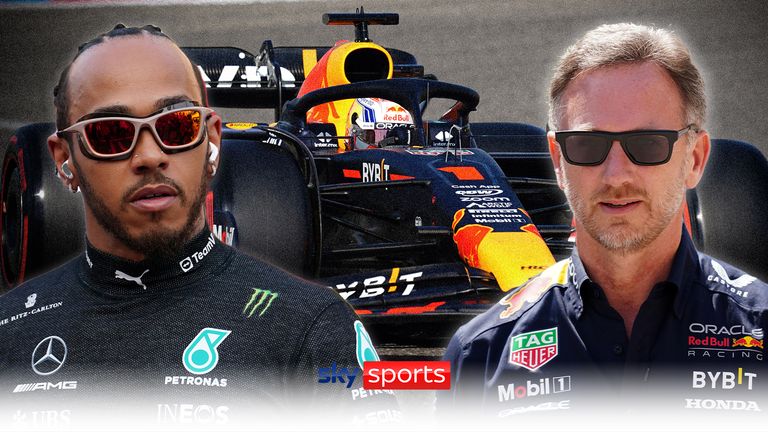 Sky F1's Rachel Brookes sat down with Mercedes boss Toto Wolff to discuss the challenges the team are facing this season and the future of Lewis Hamilton
"What Lewis has achieved in F1 is second to none," said Horner, "but we're very happy with the drivers that we have.
"They're committed as a pair not only this season but the next season as well. So, I can't see where we would be able to accommodate Lewis."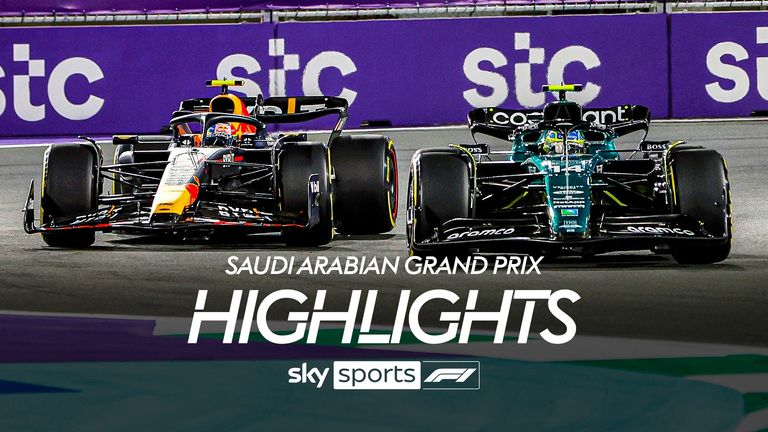 A deflated Lewis Hamilton says he doesn't feel connected to his Mercedes but is trying to give it everything he has ahead of the Saudi Arabian Grand Prix
Despite their relatively poor start to the season, which leaves them third in the constructors' championship, Horner went on to predict a resurgent Mercedes and Hamilton.
"I'm sure they're going to sort their issues out – we're certainly not writing him off yet," said the 49-year-old.
"We're hearing about big Mercedes upgrades, I'm sure Ferrari aren't happy with their current position as well.
"So, we're fully expecting things to converge quickly."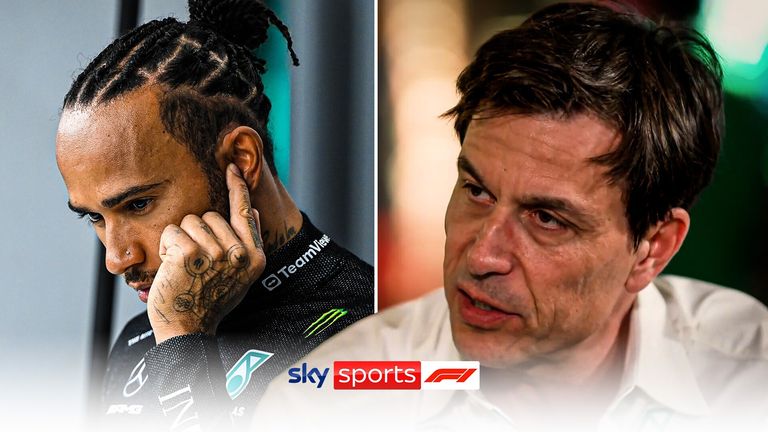 Highlights of the Saudi Arabian Grand Prix at Jeddah Corniche Circuit
Wolff says he does not expect to see Hamilton leave Mercedes at the end of the season.
Red Bull have Saudi Arabian Grand Prix winner Perez under contract until the end of 2024, while Verstappen has a deal until the end of 2028.
Watch the Australian Grand Prix live on Sky Sports F1 between March 31 and April 2. Get Sky Sports