Super League: Radical 'grading' plans announced for entry from 2025 with guaranteed spots for 'Grade A' teams | Rugby League News
"Reimagining Rugby League Consultation Project": Rugby League clubs may be graded on social media followings, TV viewing figures, ticket sales, stadium big screens for Super League places from 2025; Any team that achieves Grade A status guaranteed one of 12 places, exempt from relegation
Last Updated: 09/03/23 1:59pm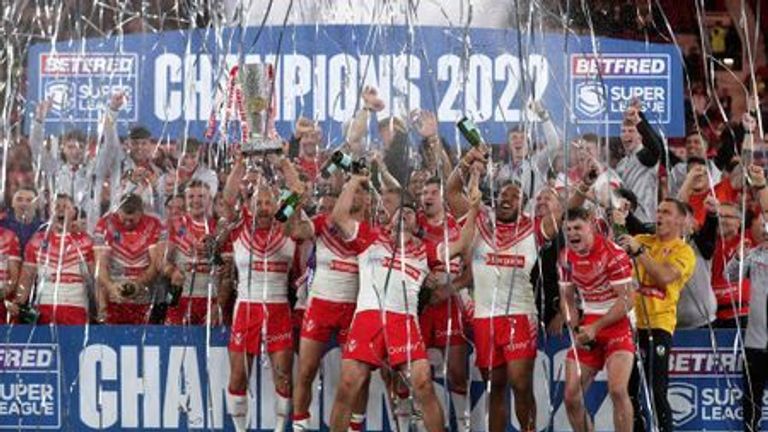 Rugby League clubs may be assessed on the size of their social media following, TV viewing figures, ticket sales and stadium big screens if they want to play in Super League from 2025.
The proposed criteria for the "Reimagining Rugby League Consultation Project" was presented to clubs on Thursday, with teams set to be judged not only by on-field performance, but also by their fanbase, finances, stadia and catchment area.
If ratified, any team that achieves Grade A status would be guaranteed one of the 12 places in Super League and effectively be exempt from relegation while they retain that status.
The highest-performing Grade B teams would be offered places when spaces are available, while any team given a Grade C would play in the Championship or League 1.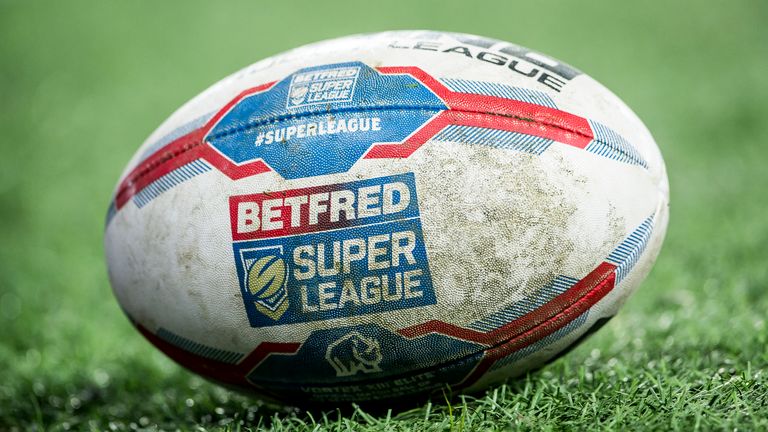 The plan has effectively put all clubs on notice to try to score as high as possible before a decision is made on which teams will be in the 2025 Super League. That decision is expected in the summer of 2024.
The radical plans have been recommended by the RFL's new strategic partner, sports management company IMG, in what could be the biggest change to Super League since its inception 25 years ago.
Thursday's proposals state a desire to incentivise clubs to grow their fanbase; engage better with fans; grow top-line non-centralised revenue; invest in their club and the sport in a sustainable manner; ensure strong governance and "run in a best-in-class way".
All clubs will be scored out of 20 and a score of 15 or more is required for Category A status with 7.5 points or more achieving Category B status.
The points will be awarded in the following five areas:
Fandom (five points) – clubs' fanbases would be assessed in areas such as match attendance, TV viewership, social media following and website visits.
On-field performance (five points) – clubs would be ranked on league position in the last three seasons with bonus points for winning the league and cup competitions.
Finance (five points) – clubs would be rewarded for profitability, financial stability and a diversification of revenue streams.
Stadium (three points) – each club's stadium and facilities would need to reach minimum standards and "add value to broadcast and fan experience". The availability of LED lighting and a big screen would earn points.
Catchment (two points) – in a bid to generate new fan bases, the population of a club's local area would earn points but this score is reduced if there are lots of clubs in the same area.
A vote on the proposals is set to take place at an RFL Council Special General Meeting on April 19. Illustrative gradings for 2024 would be released after the 2023 season with the 2025 Super League then confirmed in the summer of 2024.
"After the overwhelming support provided by clubs to the Reimagining Rugby League recommendations when they were first presented last September, the clubs have now been provided with full details of the grading process which is an important part of those proposals," Frank Slevin, the chair of RL Commercial, said on Thursday.
"An immense amount of work has been done by IMG, as part of their long-term strategic partnership with Rugby League, to produce a blueprint which breaks new ground for British sport.
"It is important the clubs now have time to consider the proposals, and to provide feedback, in a series of meetings that have been arranged between now and the Special General Meeting of clubs next month."
Matt Dwyer, vice president of sport management IMG Media, added: "We, RL Commercial and the RFL believe improvement in each of these areas is possible for all clubs over time and is vital to transforming and future-proofing Rugby League.
"Ultimately, we want to be in position down the line where the top tier league is full of Category A clubs and being expanded."